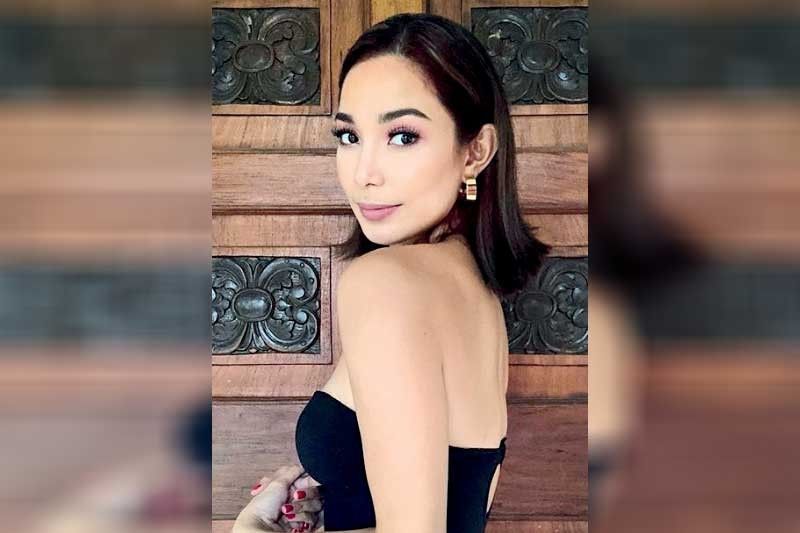 Sakit inilantad, Bea Santiago nabubuhay sa 'machine'
Salve V. Asis
(Pilipino Star Ngayon) - December 21, 2018 - 12:00am
MANILA, Philippines — Hindi nanghihingi ng simpatya at very positive si 2013 Miss International Bea Santiago sa pinagdaraang sakit - chronic kidney desease. Gusto lang niyang magkaroon ng awareness ang lahat sa sakit na walang history sa kanilang pamilya.
Ngayon ay kailangan niya ng life saving kidney o donor at nabubuhay na lang daw siya dahil sa machine.
"Yeah....... kinda have kidney failure. I was diagnosed months ago, I was in denial and thats why I left the Philippines to get a second opinion in Tokyo and when it turned out to be a confirmation. Flew right away to be with my family and my potential live donors. Yes, I will be needing a life saving transplant. I live because of a machine, my dialysis machine and the doctors and nurses at Home Hemo Dialysis centre in Toronto General. I am blessed and I will continue to spread positivity to the world"I am in a good place now but my heart isn't. Its not easy and will only get harder!
"I am not asking for sympathy I am asking for awareness. At 16 I had IGA Nephropathy stage 1. I suffered from UTI's when I was younger, food poisoning and stress. Apparently its genetics and popular in Asians, so please get checked!
"I am healthy and I workout regularly none of my family suffers from kidney related illnesses but things like this happens. Does not mean Im done. Im unstoppable and will be healed! God loves me and he keeps showering me with love and blessings from friends and family! I am lucky and I am loved! Bad kidneys can kiss my @$$!
#almostperfect #kidneyfailure #loveyourself#kissmyass #bearosesantiago
"Ps. No I suffered no symptoms! Symptoms started after my diagnoses and then the excess water in my body disappeared after and then was stable. Still it wasnt enough I needed to dialyze. So please please when u feel weird and off, go get yourself checked!," mahabang post ng beauty queen na kasalukuyang nasa Toronto, Canada para nga magpaggamot.
At kahapon ay may update siya. : "Graduation day!!!!! I am sooo excited I brought my black toga robe "For the past 3 and a half months Ive been coming to this hospital, 4times a week 5hrs a day. I wake up 5:30 or 6am travel 2hrs and set my machine up. It tested my whole being. I took uber, lyft, go trains, YRT and ttc to get to the hospital. It tested my patience, confidence in myself, my faith and my family. Not gonna lie its still an on going process. I have shitty days where I allow myself to feel pity, sad and angry towards myself (usually weekly) but I lift myself up, listen to Queen and dance naked ( I look amazing naked since I lost water weight and been keeping it because of my machine?) God could have let things happen by itself, without HIm intervening It could have been worse or in a trophy from MI(not kidding I want my ashes in my trophy). God wanted me to live so He made me go to the ER for my migraines, He gave me friends who are too loving they can be saints and a family and bestfriends thats willing to share their organs without me forcing them. I am here because He wanted me to be here and for that I am grateful and will forever be inlove with HIM.
"Ps still doing dialysis but will be doing it at home instead!"
Miss Universe Philippines nakuha na ni Chavit
Magiging Miss Universe Philippines na ang title ng local edition ng Miss Universe once na maging official ang agreement nina former Ilocos Gov. Chavit Singson and Miss Universe organizer.
Yup, hindi pa raw formal pero ayon kay Gov. Chavit sa interview ni Mr. Deo Macalma sa DZRH kahapon ng umaga, expired na ang contract ng Binibi­ning Pilipinas Charities na pag-aari ni Ms. Stella Araneta-Marquez so talagang formality na lang ang kailangan nila.
Ito pa, kuwento ni Gov. Chavit, malamang daw regaluhan niya ng kotse si 2018 Miss Universe Catriona Gray na sinundo niya sa Bangkok, Thailand, via private plane nga.
Nabanggit niya na kagabi naka-schedule ang flight ni Catriona pa-New York para sa official function as Miss U.
Anyway, speaking of Deo Macalma, kung ang ibang mga radio station ay nahihirapang kausapin si President Rodrigo Duterte, yesterday after ng interview kay Gov. Chavit, ang presidente naman ang naka-tsika niya at ng co-host niya.
Bongga noh samantalang ang iba, hindi siya basta-basta nakakausap.