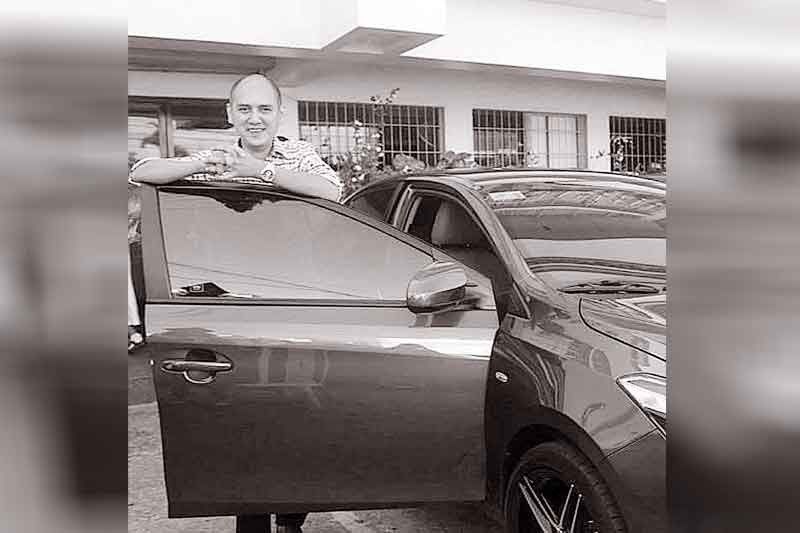 Grab driver Choy Borlongan: 'We signed up to deliver the best possible customer experience and that's what we try to provide.'
Grab driver connects people to places with professionalism
Argie Aguja
(The Philippine Star) - July 2, 2018 - 12:00am
MANILA, Philippines — Everyday, millions of Filipinos take the roads on the way to their destinations. And just like most everyone else, Choy Borlongan leaves his Las Piñas home to ply the streets of Metro Manila, his daily grind beginning and ending with the morning and evening commute. For more than three years now, this father of two has been working six days a week. But in place of a computer or an office cubicle, he goes behind the wheel.
Choy is one of tens of thousands of partner-drivers who drive daily for Grab. But before making the roads his working grounds, he came from the corporate world where there are strict shifts and working hours. "I used to have a regular job in the BPO (business process outsourcing) industry. After talking with a friend who drives for a transport network company (TNC), I decided to try driving as a part-timer. I'm fond of driving and since I'm into customer service and I own a car, I decided to drive full-time. I'm happy doing it on a daily basis," he shares.
While the desire for a stable livelihood is one of the main reasons to start driving for a TNC like Grab, it is through ride-hailing services that some people find the freedom and opportunity that is drastically different from having a fixed regular desk job. "Driving for a TNC lets you work on your own time. You control your schedule. As a driver/partner, you don't have a boss. You also don't have subordinates, it's just you," he explains.
Overcoming Challenges
While going full-time as a TNC driver is an attractive option, it also has its shares of difficulties. "The sad part is that the government is over-regulating TNCs, which affects our income besides the price of gasoline and traffic. What I do is to extend driving hours just to meet my daily trip target," he says.
In spite of difficulties, Choy is thankful of the support and assistance his TNC is providing. "Driving for a TNC is a very tough job. We need to deal with different riders on a daily basis. But with the support of the Grab management, we are able to overcome these challenges. For me, driving for Grab is all about giving customer service. At the end of the day, we signed up to deliver the best possible customer experience and that's what we try to provide."
More than the financial rewards, Choy also shares the other aspects of his job that keeps him going. "There are times when I help tourists explore Manila and introduce the Philippines to them. There are also times when I return the passengers' personal things and valuables that were accidentally left in the car. But the most memorable of all are the times when riders tell us how satisfied, safe and convenient it is for them to ride a TNVS. Grab and other TNVS players are giving premium services," he proudly explains.
He adds, "Driving for Grab created business opportunities for ordinary people. We are very thankful that majority of TNC riders trust us because of how we provide customer experience. The majority of TNC drivers are professionals and will always provide the best possible experience for our riders. That's the quality that passengers love about us. The TNC/TNVS community is changing the old habits or bad experiences of commuting for us Filipinos," he concludes.