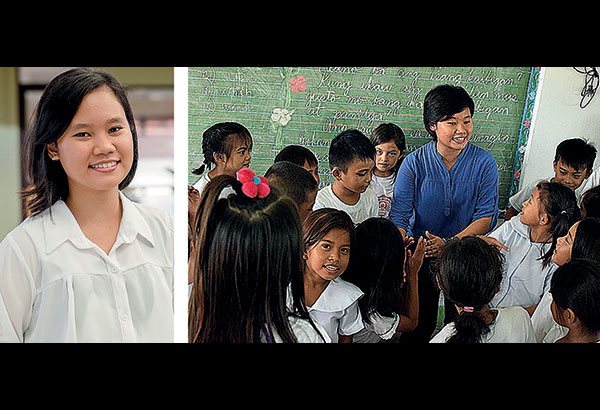 Teacher Elaine Quidato is happy to be part of the transformation of public school teaching in the country through the pioneering efforts of Teach for the Philippines.
Why teach for the Philippines?
MANILA, Philippines - It was not as though she was wanting in opportunity. At 22, Elaine Quidato, had just graduated with high honors from the university, a promising teaching career ahead of her. But it was in a public school in Binan, Laguna where she would fulfill her dream of becoming a teacher.
Quidato is a fellow teacher under the pioneering Teach for the Philippines (TFP) program, a non-stock, non-profit organization that works to provide all Filipino children with an inclusive, relevant, and excellent education.
TFP enlists some of the country's most promising young leaders to teach for two years in public schools throughout the Philippines.
"I decided to teach for the Philippines because I know that this is my vocation. I am excited to deal with people from different backgrounds and learn a lot from them," she shared.
Initially unaware of the existence of TFP, Quidato heard and was moved by experiences of TFP teacher fellows and decided that it was the path she, too, wanted to pursue.
Founded in August 2012 by Lizzie Zobel, Margarita Delgado, and Clarissa Isabelle Delgado, TFP has been cited by an international study in June 2016 as one of the country's top 10 most desired employers for Liberal Arts Majors and top 15 for Natural Science Majors.
Clarissa Delgado, CEO, explained that Quidato was an example of the talent that TFP sought.
"We have a very rigorous selection process that can take anywhere from three to six months. It takes us this much time to select because our public school students and our public school co-teachers deserve the best Filipino talent we can find," she said.
Teamwork, she added, is such a vital element of the program, what with the gargantuan challenges the educational system faces.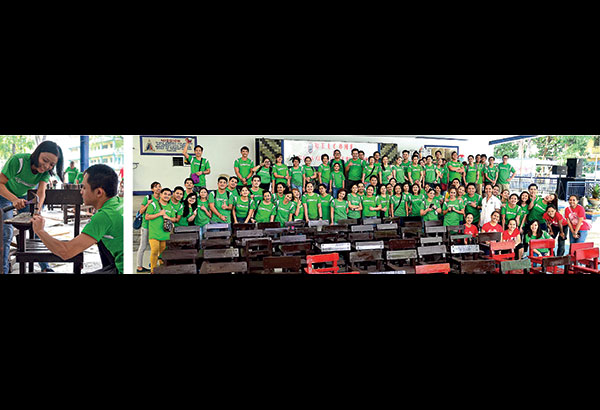 Volunteers of Starbucks Philippines join Teach for the Philippines in repairing classroom chairs in one of the public schools in Laguna.
"As long as our students and our communities remain our North Star, no challenge is insurmountable," she said.
TFP believes that private and public sectors can work hand in hand in upholding the education system in the country.
"Education is everyone's responsibility. Bringing together the private sector and empowering them to help in ways that have a lasting effect on the public school is important," Delgado noted.
She cited their partnership with Starbucks Philippines as a perfect example of how non-profit and private entities can work together to add value to public institutions.
TFP is a major beneficiary of the highly popular Starbucks Philippines planner promotion, along with Philippine Educational Theater Association.
Emmanuel "Noey" Tantoco Lopez, president of Rustan Coffee Corp. (Starbucks Coffee Philippines), echoes how "education can empower everybody."
"We really like what TFP is doing in terms of employing young teachers and getting them to teach in public school in hopes of improving education system and developing leaders. We are eager to support TFP in making a change and impact the education system in the country. The work that TFP does is very unique and distinct. They are making a difference," Lopez said.
He added that Starbucks Philippines is actually learning more from TFP than the other way around. "TFP is teaching us how we can give back to the community by developing young leaders and improving the public education system. They are showing how committed they are in helping the community and the value they give to the teachers. It's very admirable," he said.
TFP also stands on the shoulders of giants: the Sa Aklat Sisikat Foundation, which focused on functional literacy for over a decade and Teach for All, a global network of social enterprises working towards education reform. TFP looks forward to leaving a mark in the country.