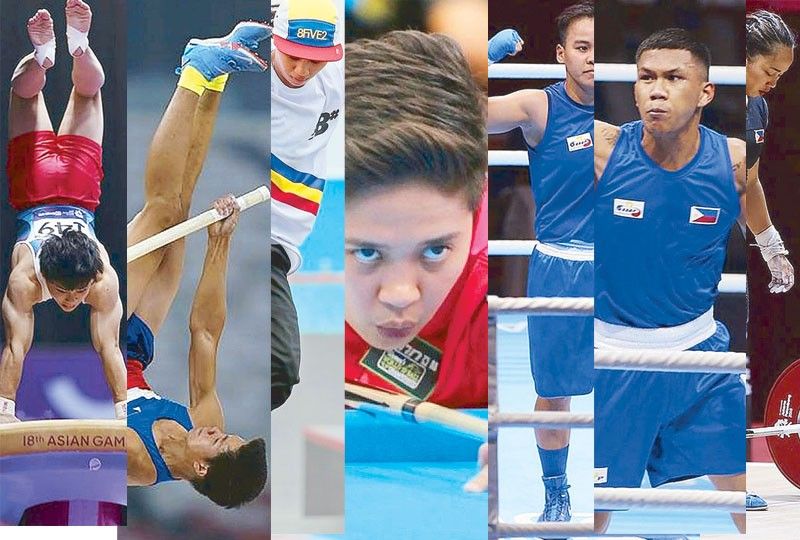 The country's top athletes Carlos Yulo, Hidilyn Diaz, Eumir Marcial, Margielyn Didal and Nesthy Petecio have won big abroad and will enjoy homecourt advantage as they lead the country's medal quest in the upcoming SEA Games.
30th SEA Games a celebration of hope
Dante Navarro
(The Philippine Star) - November 24, 2019 - 12:00am
MANILA,Philippines — Chalk up one sure gold for Team Philippines. With an all-pro roster and handled by the league's winningest coach, there should be no problem for this latest version of Gilas Pilipinas handling the regional rivals in the Southeast Asian Games.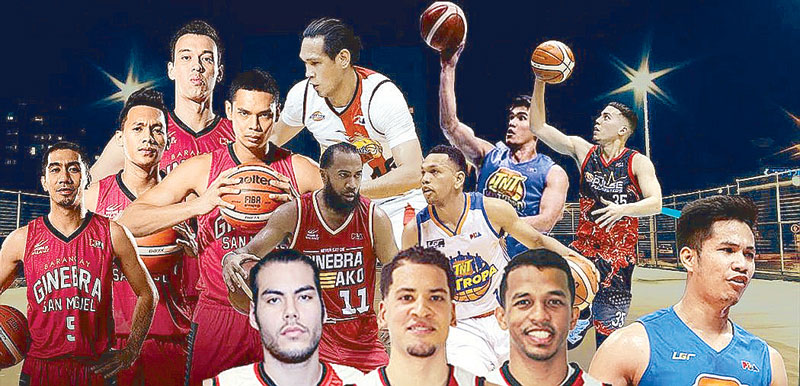 Basketball gold is but one of a slew of mints – 530 in all in 56 sports – set to be disputed in a fortnight of sporting battle from Nov. 30 to Dec. 11 – from the world class triathlon course in Subic to the state-of-the-art Aquatics Center and The Villages in Clark, to the surfs in La Union, to Luisita in Tarlac, to the Filoil Flying V Center in San Juan, to the Manila Hotel Tent, to the World Trade Center, to PICC Forum 2, to Rizal Memorial Sports Complex and Ninoy Aquino Stadium, to Starmall EDSA, to Muntilupa Sports Complex, to the Biñan Football Stadium and Sta. Rosa Sports Complex, to Filinvest City, to the cool Tagaytay, to Vermosa Sports Hub in Cavite, to Cuneta Astrodome and all the way back to the MOA Arena in Pasay City where the Filipinos are expected to whoop it up on Dec. 10.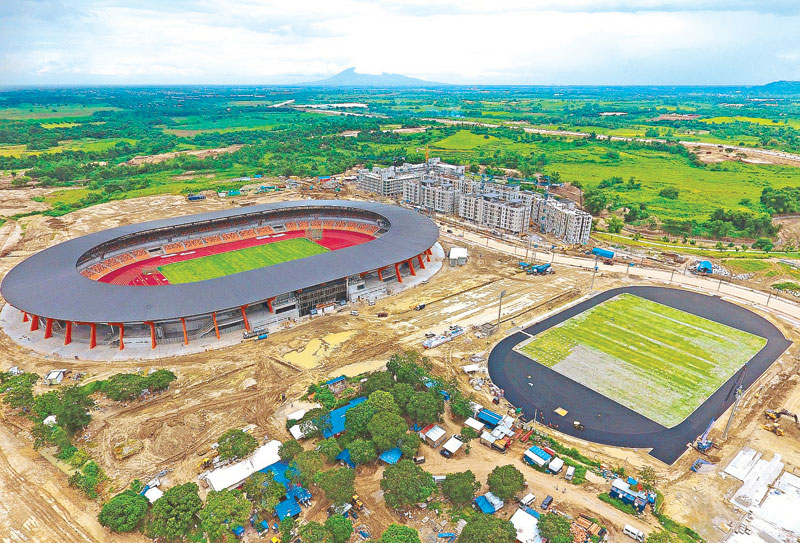 Not just as basketball kings once again but as overall champions of the 11-nation, 12-day biennial sporting conclave in a celebration of hope and coming together not only of our athletes but also of all the Filipinos.
For good reason.
All the elements needed to emerge on top for the second time in the long, rich history of the Games are there the best and the brightest athletes, the government's all-out support, the no-nonsense training here and abroad plus the proverbial home-court edge.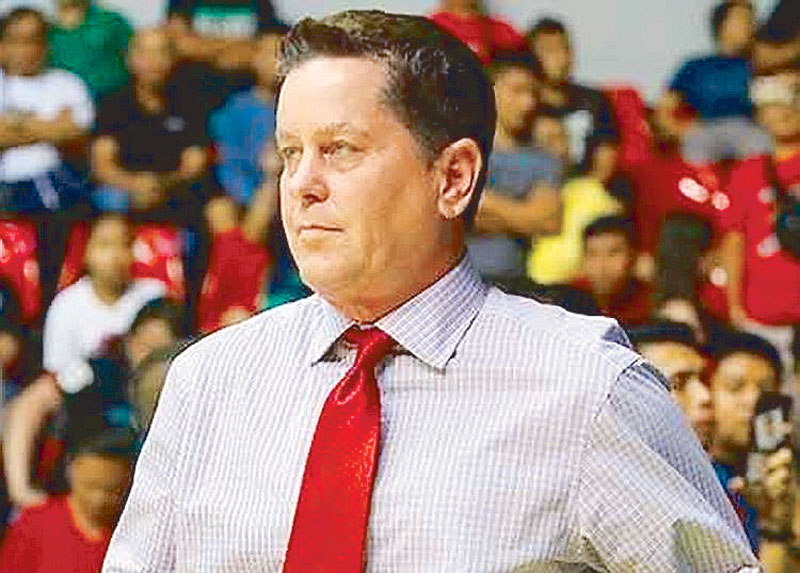 Put in the Philippine Olympic Committee's latest incentive of doubling the Philippine Sports Commission's cash bonus for a gold medalist – P300,000 to P600,000 things are looking up indeed for the Pinoy sports heroes.
"In behalf of the POC, we'll do our best to give cash incentives like what the PSC will provide as mandated by law," said POC president Bambol Tolentino during the traditional send-off rites.
Two weeks before the regional sporting conclave, Tolentino drew encouraging updates from more than 50 heads and representatives of various NSAs (national sports associations), who virtually assured the POC chief of nothing short of duplicating the country's milestone hosting of the 2005 SEAG, where the Philippines emerged as overall champions for the first time with a 112-gold, 85-silver, 93-bronze haul, beating Thailand (87-79-117).
But the country's performances took a dip in the succeeding Games, ending up sixth in 2007 in Thailand, placing fifth in Laos in 2009, back to sixth in Indonesia in 2011, down to a worst seventh place in 2013 in Myanmar and sixth again in Singapore in 2015.
In the last SEAG edition in Kuala Lumpur in 2017, the Philippines stayed at sixth out of 11 nations, ending the Games with 24 golds, 33 silver and 64 bronzes in the medal count.
But as hosts again and with a fired-up delegation numbering 1,115 athletes, headed by two recently crowned world champions, the Philippines sets out to lord it over the regional field once again.
"Based on their projections, we can win 130 to 180 gold medals – and that's doable," said Tolentino, also the head of the cycling federation.
The medal forecast is slightly lower than the 220-gold medal total earlier predicted by several NSAs during a coordination meeting with PSC chair and chef-de-mission Butch Ramirez, with 45 of the 56 heads and representatives vouching that the Philippines can rack up 220 gold medals that would be more than enough to net the hosts the coveted overall crown.
Tipped to head the gold medal haul are newly-crowned world artistic gymnastics champion Carlos Yulo, female world boxing titlist Nesthy Petecio, Rio Olympics silver medalist Hidilyn Diaz, world boxing silver medal winner Eumir Marcial, Asian pole vault champion EJ Obiena and skateboarding sensation and Asian Games gold medalist Margielyn Didal.
They are but a few of a host of Pinoy athletes ready and itching to mix it up with the region's best in various disciplines and deliver the goods, including in the medal-rich contact sports, specifically arnis, which is eyeing to rake in all but five of the 20 gold medals up for grabs. Experts also predict huge harvest in judo, kickboxing, jiu-jitsu, sambo and wrestling, not to mention wushu and, of course, boxing, a traditional source of medals in any sporting competition.
Dancesport, making its SEAG return after a decade of absence, is also upbeat of its chances with the talented group headed by Sean Aranar and Ana Nualla expected to dominate the standard discipline event, and Michael Marquez and Stephanie Sabalo raring to stamp their class in Latin discipline. The Dancesport body is targeting to win all but two of the 12 gold medals at stake.
After a five gold-haul in Malaysia in 2017, the athletics crew of Popoy Juico is confident of doubling that feat this time, including an expected romp by Obiena and a projected 1-2 finish by Fil-Ams Natalie Uy and Alyana Nicolas in women's pole vault.
"Both Natalie and Alyana are serious and hardworking athletes, who always want to improve. I'm hoping for their 1-2 finish in the SEAG," said Juico.
Uy, 24, is out to match her personal-best of 4.30 meters she posted in Spain last year, way better than the 4.10m effort put in by Thai Chayanisa Chomchuendee in winning the gold in the last SEAG in Kuala Lumpur.
With Yulo brimming with confidence and whose recent feat on the world stage enough to inspire and motivate the rest, the gymnastics team is also expected to produce a chunk of gold medals, while skateboarding is looking at an eight-gold sweep with Didal spearheading the local charge in the sport which will be making its debut in the Olympics in Tokyo next year.
"Yes, we're looking at sweeping all of our eight events," said president Monty Mendigoria, whose Skateboarding and Roller Sports Association of the Philippines is also looking to emerge as the most be-medalled federation in the biennial meet.
"I am confident of my projection because when we decided on what events to play, I was told by POC president Tolentino to put in those where we can surely win the gold.
"And I can say that we are unbeatable in all of the events that we have included," he added, referring to the men's and women's categories of street, game of skate and downhill events.
Didal, who pulled off a surprise victory in women's street event in the last Asian Games in Indonesia, will be joined by equally-talented Christiana Means, Jericho Francisco and a number of Fil-foreign aces from Europe and the US.
The Pinoys are also expected to flex their muscles in ballgames, including baseball and softball which the hosts have dominated for quite sometime, although the Indonesians and the Thais have made quite great strides in recent years and could pose a threat.
The billiards team, a mix of battle tested and young but promising stars, is also believed to deliver a minimum of four and a maximum of eight gold medals on a squad built around the likes of world No. 4 Carlos Biado, women's world No. 3 Rubilen Amit, Dennis Orcollo, Johann Chua, Jeffrey Ignacio, Warren Kiamco, Chezka Centeno, Iris Rañola and Floriza Andal and headed by chief deputy and legend Django Bustamante.
With that talent-laden roster, Billiards and Snooker Congress of the Philippines sec-gen Robert Mananquil believes winning the men's and women's 9-ball crowns and ruling the 10-ball events is feasible.
He also expressed high hopes in the 9-ball and 10-ball doubles, in English Billiards behind Benjie Guevarra and Luis Saberdo, in snookers through Alvin Barbero, Michael Mengorio, Basil Al-Shajjar and Jeffrey Roda while pool legend Efren "Bata" Reyes hopes to wield his magic again in carom with Francisco dela Cruz.
Wushu, which produced the most number of gold medals (12) in the country's last hosting in 2005, will be hard-pressed to come up big again following a measly one gold, one silver effort in Kuala Lumpur two years ago. But the comely Agatha Wong is confident not only of keeping her crown in taijiquan and but also inspiring the rest of the artists to buck the odds and help in the country's gold medal drive.
Though boxing official Ed Picson opted not to issue any gold medal predictions for his wards, the Pinoy fighters remain confident and thrilled over the fact that they will be showcasing their wares before their countrymen, where every cheer would be enough to spur them to get past their respective rivals, including their perennial counterparts from Thailand.
With money the least of its concerns, the PSC put up a war chest of over P1 billion, easily the biggest ever amount earmarked for any local contingent, for training and participation of the national athletes in various parts of the globe in pursuit of the gold medals and the overall championship.
"Of course, we'll target the overall title," said Ramirez. "We've spent a lot of money for training and it's only fair we aspire to become No. 1 again."
As the SEAG host in 2005 that featured 443 events in 40 sports, the Philippines upstaged perennial champion Thailand for the overall championship, a feat this latest batch of sporting idols, who are backed by the heroes of yesteryears, led by bowling champs Paeng Nepomuceno and Bong Coo, track queens Lydia de Vega and Elma Muros, chess legend Eugene Torre and boxing Onyok Velasco, would want to duplicate.
Political squabbling actually threatened to derail the SEAG preparations but a series of events put everything back on track. Philippine Olympic Committee president Ricky Vargas made the ultimate sacrifice and stepped down but not before appointing Ramirez as the Games' chef-de-mission. The POC elections were then held with Tolentino taking over as president, then the organizing PHISGOC, led by chairman and House Speaker Alan Peter Cayetano convening the major stakeholders – the PSC, the POC and the PHISGOC – to agree to a tripartite covenant to ensure the country's successful hosting of the Games.
Ramirez said the coming SEA Games will showcase one face of heroism which is love of country by the national athletes and coaches. He cited their sacrifices in the daily rigors of practices and discipline to become the best in the Games.
"To compete against other athletes in the midst of our countrymen is a strong motivation to play their best," said Ramirez. "Not everyone is given the chance to be a hero."
Aside from the previously mentioned sports which the Filipinos are expected to dominate, officials are also looking to strike golds in lawn bowls, archery, wakeboarding, canoe/kayak/traditional dragon boat, muay thai, pencak silat, triathlon/duathlon, sailing, windsurfing, sepak takraw, beach volleyball, rowing, shooting, bowling, e-sports, weightlifting, taekwondo, squash, ice skating, wushu and karatedo.
But as sure as day, the Filipinos are cinch to stay as cage champs with the Samahang Basketbol ng Pilipinas optimistic of sweeping the four events, including the women's 5x5 and the men's and women's 3x3 events, although focus is on men's basketball – lose it and everything will be lost, including the country's pride.
"There's still a lot of work to be done," said multi-titled coach Tim Cone.
For many, the amiable mentor must've been referring to the SEAG organizers who have been racing against time to complete construction and renovations of some key venues that would guarantee a successful staging of the 30th edition of the sporting show this side of the globe.
Six weeks before the event, organizers were in a frantic rush to finish makeovers at the quaint Rizal Memorial Coliseum, which will host the gymnastics competitions where the country is tipped to dominate behind Yulo.
The squash events, originally set also at the Rizal Memorial Stadium compound, will now be held at the Manila Polo Club in Makati with an official of the sport even suggesting to cancel some events for lack of competition venues.
"But it would be embarrassing. If you're going to cancel events, this should've been done six to eight months ago," he said.
The latest, however, was the Squash Rackets Federation of the Philippines had cancelled two events – jumbo doubles and mixed doubles, both gold medal prospects, leaving the men's and women's singles and team and mixed team event golds to be disputed.
"It is unfortunate that the (squash) facility being constructed inside the Rizal Memorial compound will not be completed in time for the SEAG. But at the same time, we're also lucky because we now have a place we can call home," said squash head Robert Bachmann, adding that the setback reduced the sport's gold medal projection to just one or two.
In each sporting competition, a host country often performs better owing to the so-called "home-court edge" with the home team having the opportunity to train and familiarize itself with equipment and facilities to be used in actual play, an advantage rival countries theoretically don't have.
But officials have time and again assured that construction of the facilities and venues will be completed in time for the games, which will not only showcase the Filipinos' sporting prowess but also serve as a venue for the Philippines to attract business and tourism.
"We win as one"– so goes the battle cry. But to live up to the rallying call, all Filipinos must indeed be one.