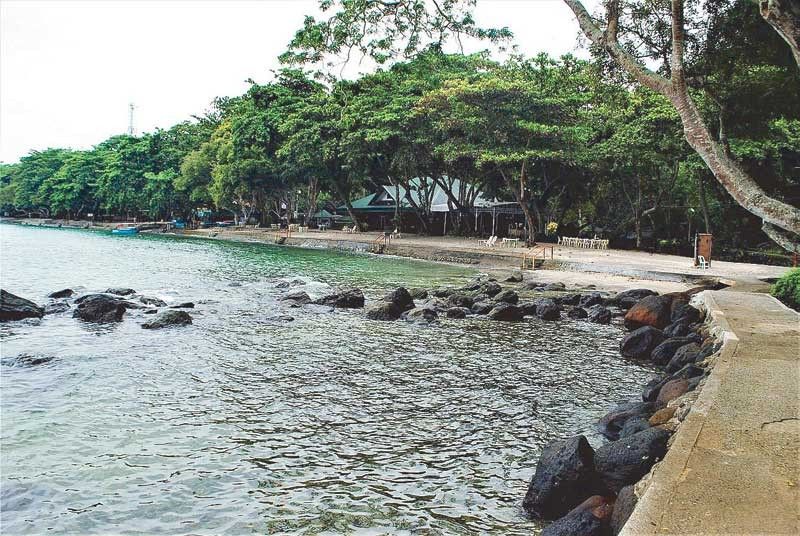 MANILA, Philippines — The environmental situation in Medina, a fishing town in Misamis Oriental province, has been experiencing a 180-degree turn after the municipal government embarked on a comprehensive marine protection and conservation program last year.
A partnership with the Metro Pacific Investments Foundation, the Municipality of Medina has been reaping the benefits of the Marine Protection, Inspection and Conservation (MPIC) which has helped restore the balance of the area's marine ecosystem.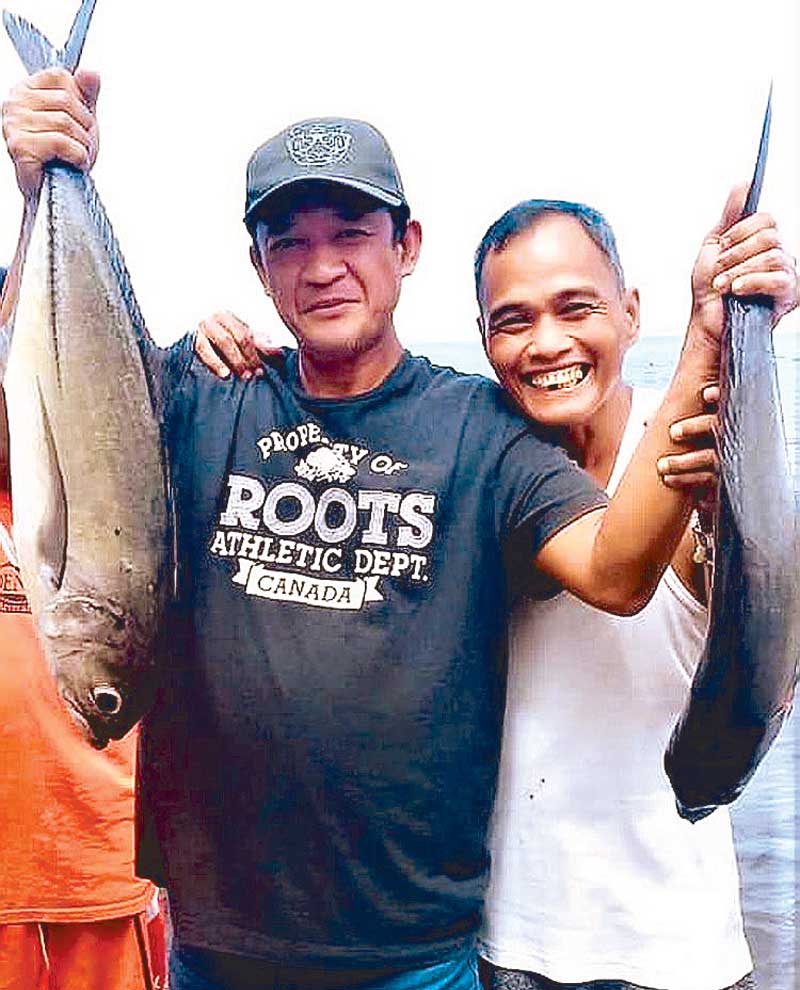 Medina fisherfolk with their fresh catch.
Incepted in January 2018, the project trained and deputized 27 volunteers who later became the MPIC Guardians instrumental in the enforcement of fisheries-related ordinances.
Mayor Donato Chan said the local government has been implementing monthly cleanups in all coastal barangays and conducting seaborne and foot patrols to enforce ordinances against illegal fishing, which include prohibition of non-residents from fishing in municipal waters, and the use only of hook and line fishing at fish aggregate areas.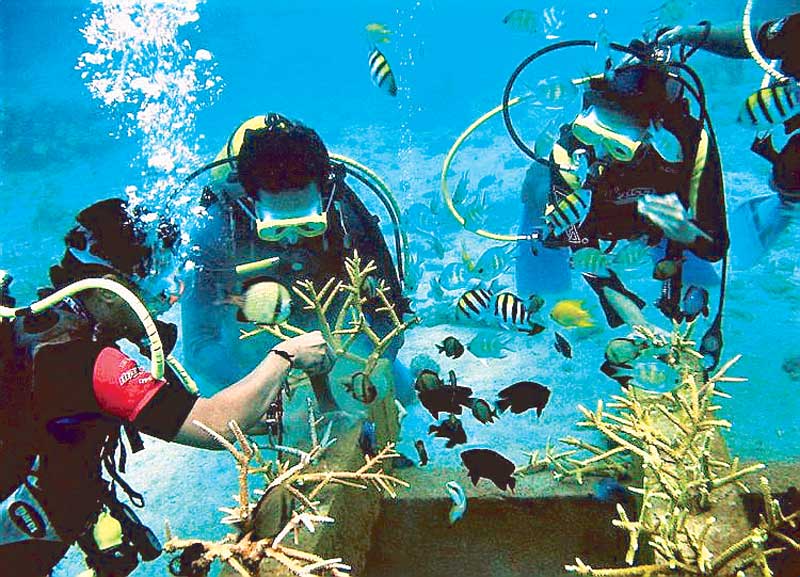 Divers conduct coral reef transplant.
The town chief executive noted that the program has made positive economic and social impact on the community, evident in the increase of daily catch of fishermen of up to 8-10 kgs. The community undertaking has also given birth to the operation of 16 tourist boats which has provided alternative livelihood to villagers in Brgy. Duka.
The Medina LGU and the Metro Pacific Foundation will jointly enhance the MPIC Guardians' equipment and tools and upgrade their skills in first aid, rescue and scuba diving.
They will also undergo a study tour to Del Carmen town in Siargao Island to benchmark on mangrove protection and propagation, eco-tourism and homestay services for visitors.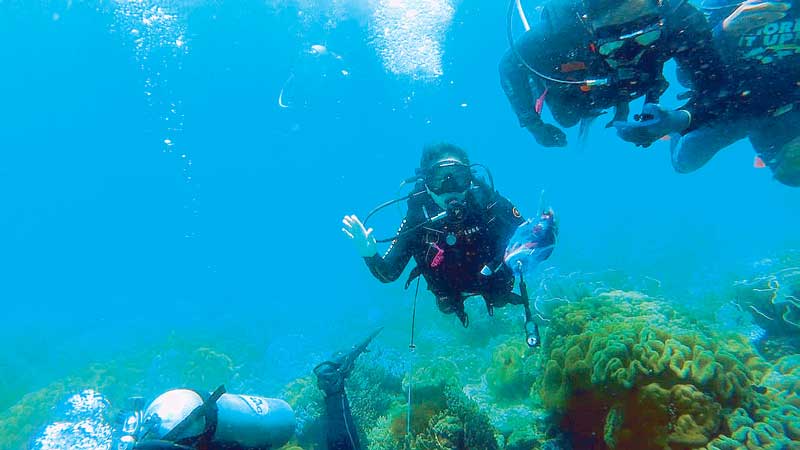 Shore It Up underwater cleanup.
As part of its sustainability efforts, other components will be put in place, such as the establishment of livelihood programs for women's organizations and capacity-building related to eco-tourism.
The MPIC Guardians is part of Shore It Up, the award-winning corporate social responsibility program of the Metro Pacific conglomerate, which has been held in key coastal areas in partnership with local government units and community stakeholders.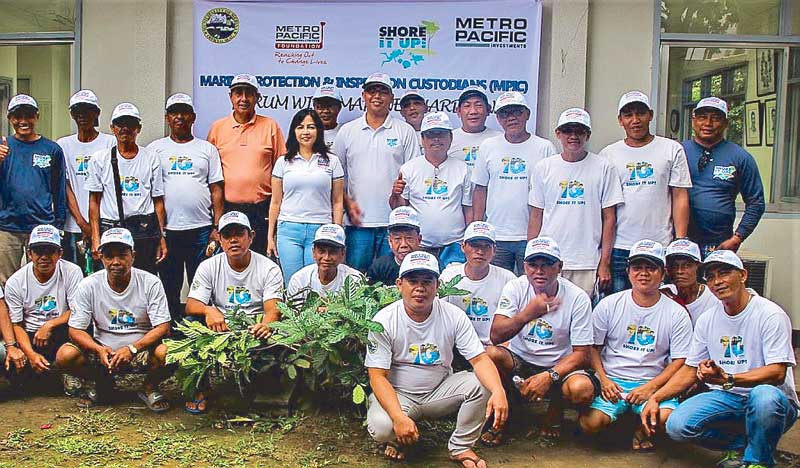 The Marine Protection Inspection and Conservation Guardians of Medina.
For the past 10 years, it has mustered over 85,000 volunteers from the Metro Pacific firms, national government agencies, local government units, law enforcement agencies, civil society groups, dive industry stakeholders and schools. A good number of these volunteers are recruits in the Junior Environmental Scouts (JES), an environmental education initiative for grade school children.
Shore It Up is a recipient of the Public Relations Society of the Philippines' Anvil Award of Merit for sustained environmental program for the environment from 2011 to 2016, as well as the Best Corporate Social Responsibility Program in the Corporate Governance Asia Award for 2017 and 2018.