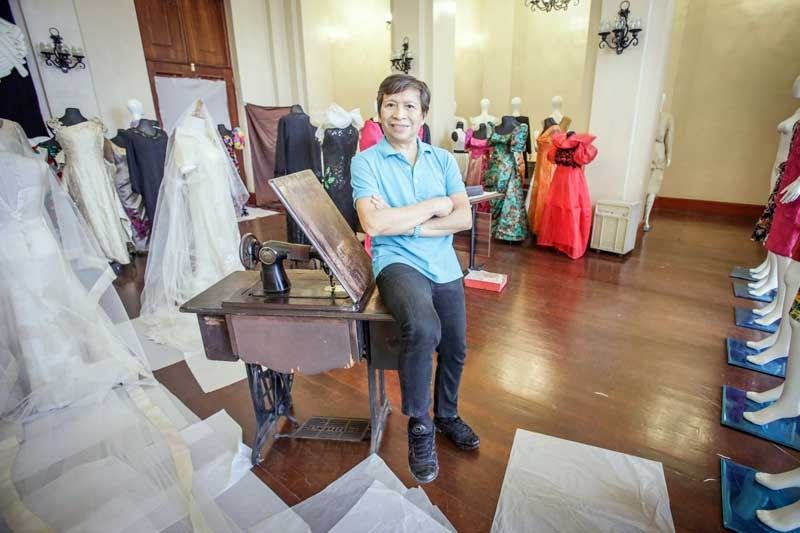 Roy Gonzales is surrounded by the gowns and dresses included in the exhibit at the National Museum of Fine Art as he takes a break for a quick photo shoot for STARweek with an old Singer sewing machine from the shop.
STAR photos by Geremy Pintolo
For well over a century, through three generations, one fashion house has clothed some of the country's celebrated women of style, first ladies and both our country's women presidents. But the clients of R.T. Paras have also included working women, housewives, matrons and their daughters and granddaughters and even great granddaughters, debutantes and brides…women who appreciate a good – make that perfect – fit and impeccable detail.
Roberta Tablante Paras set up shop in Angeles City, Pampanga in 1902. She was a self-taught seamstress, but an old terno that has survived the years shows a mastery of cut and drape and use of material that has become – and still is – the hallmark of the couture house.
Fifty outfits from Paras' stylish history are currently on exhibit at the National Museum of Fine Arts (the old Senate building) until June next year – from deceptively simple shift dresses to elegant suits to ornate ball gowns. The exhibit is curated by Froilan "Roy" Gonzales, the third generation who took over the fashion house upon the death of his mother, Josefina Tayag-Gonzales – Tita Inang – whose unerring eye and uncompromising sense of style reigned in the lilac (her favorite color)-accented shop for over half a century.
My mother used to go to the shop on Rizal Avenue way back in the 50s, and I am told she took me along to the Quezon Boulevard (now Avenue) shop – they moved in 1957 and are still there – when I could hardly reach the top of the white table. Roy says he vaguely recalls seeing a scrawny kid with a rice bowl haircut that was probably me sitting quietly in the shop.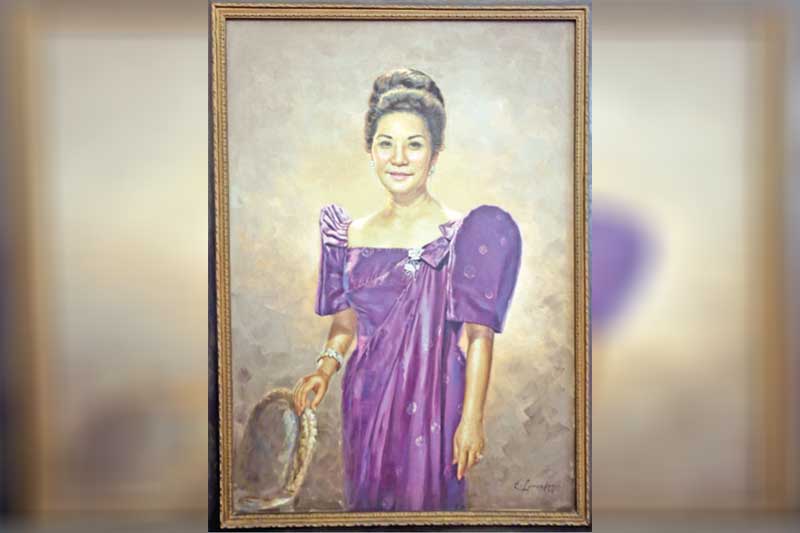 Portrait of Tita Inang by Pampanga artist Esteban Lumanlan in a terno in lilac, her favorite color.
Roy was sent to Paris in 1963, supposedly for just a year of studies at La Chambre Syndicale de la Couture Parisienne. But Paris and the world of haute couture were not willing to let him go, so he spent the next 30-plus years at top fashion houses like Pierre Cardin, Lecoanet Hemant and Jean Patou (where he was head designer) dressing royalty and movie stars, the rich and famous – and the infamous too!
With the rigorous training and experience gained from the tough competitive world of haute couture, Roy came home in 1998 "to take care of Mama" and to continue Paras' tradition of fashion excellence.
That tradition was set by Tita Inang, who oversaw everything from measurement to pattern-making to how the material was cut (my mother always got at least half a yard more material so there was no compromise in the cut). Tita Inang personally conducted fittings – sometimes two or three – and spotted any seam that was even a millimeter out of line or a sleeve that was a tad too tight. The dress was made to compensate for shoulders that sloped unevenly or hips that were not quite symmetrical, so that the final product fit oh so perfectly.
A costurera was assigned to each client and she sewed all your clothes, so she knew how tight or loose you liked your dress, where a tuck should be sewn, which arm was bigger. At one time Paras had 86 costureras and 28 sewers doing inside work (cleaning, hemming, etc.).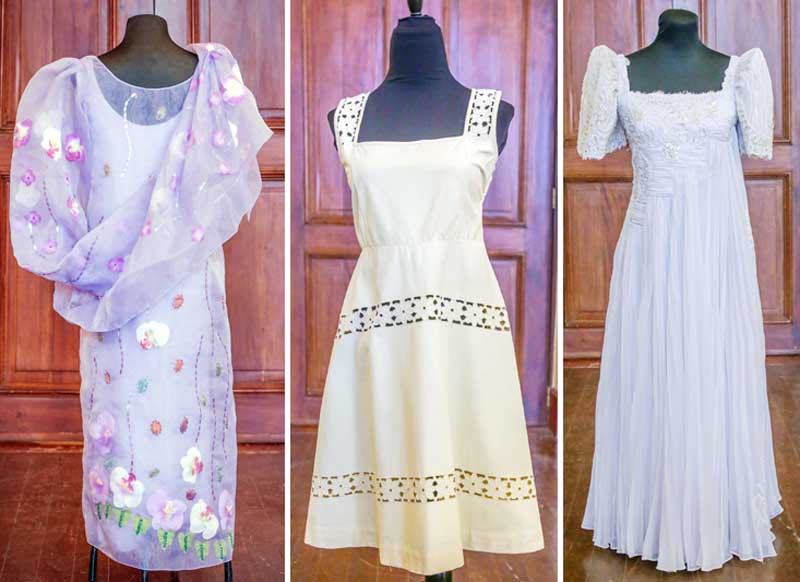 When Tita Inang died in January 2001, Roy thought of just closing shop. But their clients kept coming in and asking for clothes to be made, so he continued…and it's been 116 years – non-stop – since Lola Belta founded the House of R.T. Paras.
And what about the future? "I don't know," Roy says.
While many women now go the route of ready-to-wear and off-the-rack, there are still those who demand quality – fine materials, perfect fitting. The costureras who insist on nothing less are, sadly, getting to be a rare breed. The young sewers don't have the patience and do not want to learn the craft. "It's very difficult," Roy admits.
But for now, with four remaining costureras – Porfiria Basilio, Aurora Ronquillo, Libra Castro and Cresensia Quinia – Roy sees to it that every woman stepping out in an R.T. Paras is, quite simply, perfectly attired.