Feng shui advice in the Year of the Earth Pig
January 8, 2019 | 12:00am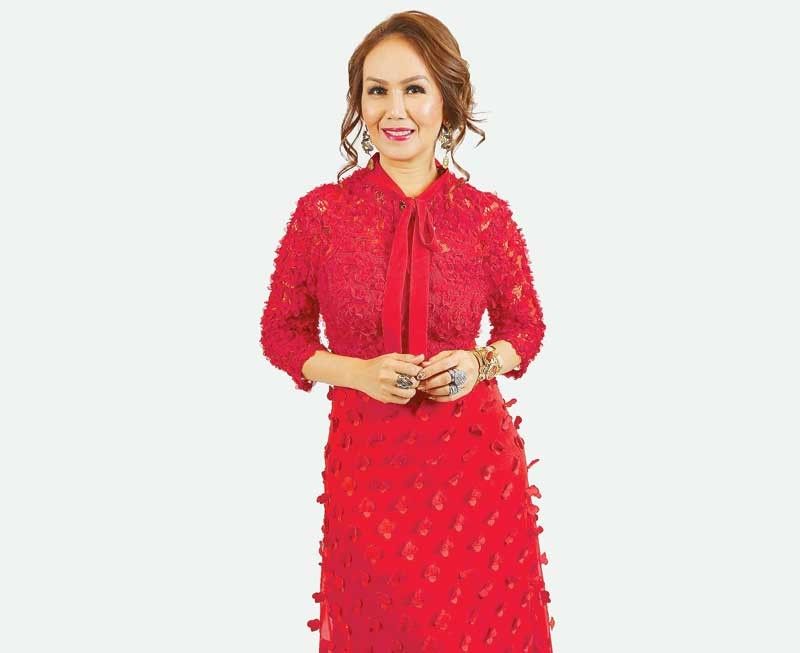 Feb. 5 is the start of the Chinese New Year. And 2019 is the Year of the Earth Pig or Earth Boar according to the Chinese zodiac. Some may choose to believe in feng shui while others have totally ignored it. But as those who believe in feng shui would say, it won't hurt to follow for as long as we don't allow it to rule our lives.
I asked "World of Feng Shui" master Marites Allen her thoughts on feng shui and her quick reply was, "As I've always said, feng shui is only one-third of our luck. The other two-thirds consists of Heaven Luck, which is pre-ordained, and Mankind Luck, or our actions and decisions. Feng shui covers the things we do to harmonize our environment."
Marites, reportedly the only Filipino to be dubbed as a "Master of Feng Shui" by the International Feng Shui Association, adds, "I wish to say as well that coupled with lots of prayers, hard work and correct feng shui practice, you can achieve them all."
Read on as Marites gives her advice in the Year of the Earth Pig (or Earth Boar).
1. People who are born in the Year of the Earth Boar are said to be the laughing Buddha of the Chinese Zodiac. They are warm-hearted, well-mannered, honest and gentle, although they can be naïve and sluggish! Reminding you that its image could bring you some special luck — keep one (unless you are born in the Year of the Snake).
2. Understand that we all have unique individual destiny charts. There will be those benefiting from good luck without really trying that hard, and conversely, there will be others who will not be that lucky. Reading your individual horoscope books will give you additional insights on how to navigate favorably the rest of the year.
3. Entrepreneurs can look out for possible mergers and acquisitions, which could be favorable for both large or small companies. If you are hungry for growth, then prepare your business and go for it and refer to the Feng Shui Almanac for auspicious date selection in pitching in your business to prospective investors!
4. Restaurants, food, commissaries or anything to do with the human consumption business will prosper. If someone in your family is a born chef, or trained to be a chef, or if you are looking for something to invest on your hard earned money — then consider investing into the food business.
5. Possible upheavals may happen as economies of certain countries may be largely disrupted due to changes in rules and market conditions. This could lead to company closures due to loss of revenues and profits.
6. Spring and summer seasons will generally be more positive for the stock market, however, issues will occur during the autumn and winter seasons and beyond.
7. Healing businesses such as yoga, sports, exercise, fitness or anything to do with well-being will be very popular. If you are someone whose goal is to be healthy and wealthy in 2019, support this type of business.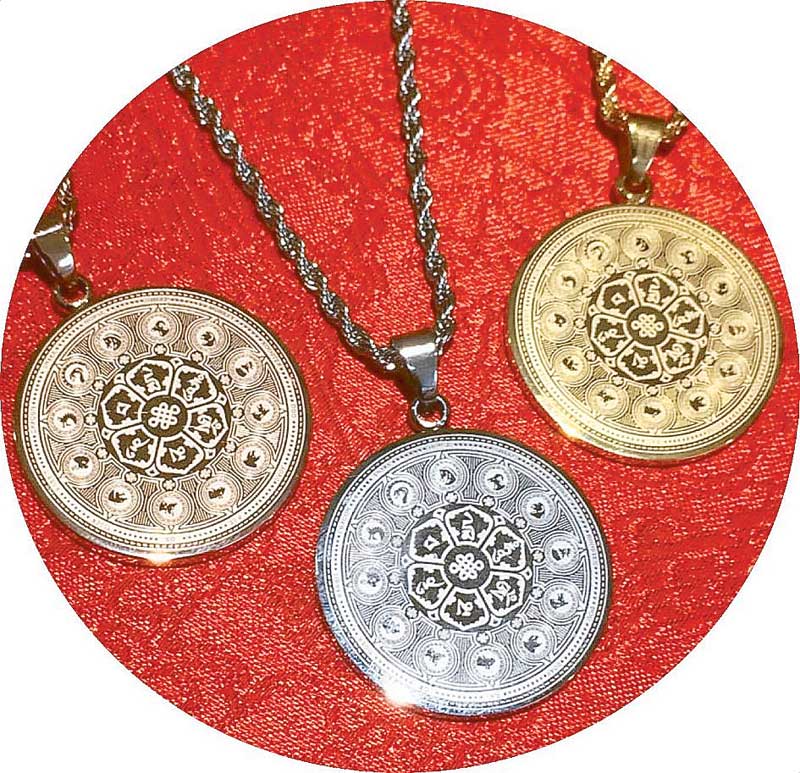 Astrology friendship medallion.
8. It will be a challenging year for those who are born in the Day or the Year of the Snake — conflict with the Year of the Boar. If your animal sign is a Snake, bring with you the ultimate mantra medallion or the tai sui amulet to protect you from possible misfortunes.
9. Since the Pig/Boar is a land animal, be extra careful as air and road travel incidents could be frequent. Best to travel during daytime and be cautious when you are driving. Hang a couple of mystic knots in your car for protection.
10. The Boar year brings Peach Blossom Luck to those born in the Year or Day of the Rabbit, Sheep and Rat. If you are any of those signs and you are looking for love, then 2019 should be rockin' great for you! However, those who are married into these signs, watch out for a possible third-party interventions.
11. The year 2019 could bring tensions and possible issues between in-laws. Be more considerate, understanding and avoid discussions that could lead to you being misinterpreted. Display your peace and harmony emblems at home.
12. Rat-born people will have romance and education luck this year, creating great possibilities for travel, further education, marriage, or starting a family. Beware though, as there could be some romantic opportunities such as third-party interventions and sex scandals, to those who are married. Break-ups and separations of high-profile personalities will be news staple.
13. Those holding top positions may be challenged, their abilities questioned, and they may even face long-term lawsuits, injuries and illnesses. Corporate and government leaders may face heavy manpower turnovers and could eventually face defiant, unruly and hard-to-govern subordinates. The year 2019 is a fiery year, when people are more demanding, aggressive and rebellious. Everyone is advised to bring with him or her the astrology friendship medallion to enjoy peace and harmony with everyone else.
14. Matriarchs will be greatly affected in 2019, and there could be an expected decline of women in power. Women who are leading a certain country, for example, Prime Minister Theresa May of the United Kingdom, or Angela Merkel of Germany, will continue to be challenged and could eventually leave their posts. Those who are born in the year of the Sheep or Monkey should ensure that the five-element pagoda cures are put in place in the Southwest corner of their home.
(We welcome your suggestions and comments. Please e-mail me at [email protected]. Follow me on Instagram @monsromulo.)