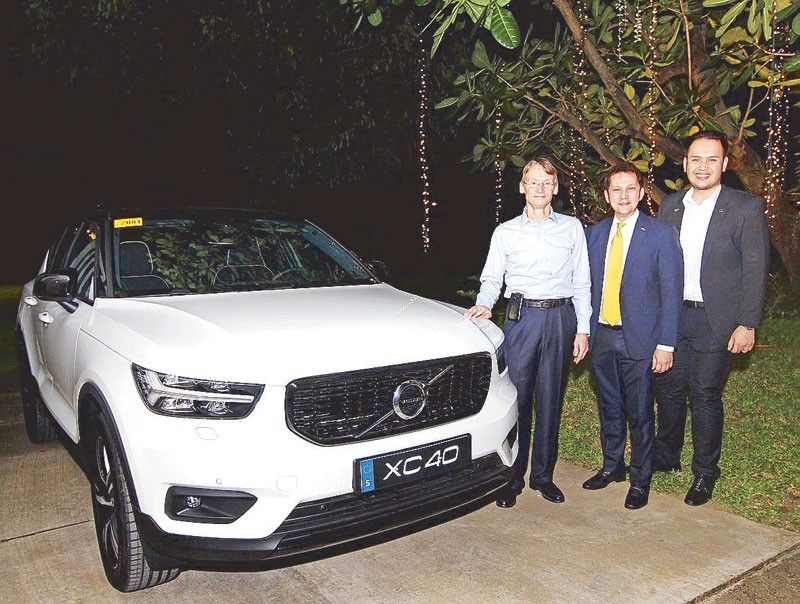 Swedish Ambassador Harald Fries Volvo Philippines' Albert Arcilla and Chris Lee Yu with the Volvo XC40.
It was an evening of Swedish charm and hospitality as Ambassador Harald Fries of Sweden and his lovely Philippine-born wife Susan unfurled the red carpet to their home.
Together with Atty. Albert Arcilla and Chris Lee Yu of Volvo Philippines, they hosted an evening brimming with authentic Swedish tapas — like Swedish meatballs — in their colonial-style home in Makati.
After all, Sweden is identified not just with Vikings but also with Volvo, Ikea, Abba, H&M, Skype, Spotify and meatballs.
For Ambassador Fries, Volvo is "the safest of all cars and as reliable as it can get. When I buy a Volvo, I know that I could get safety, quality and functionality."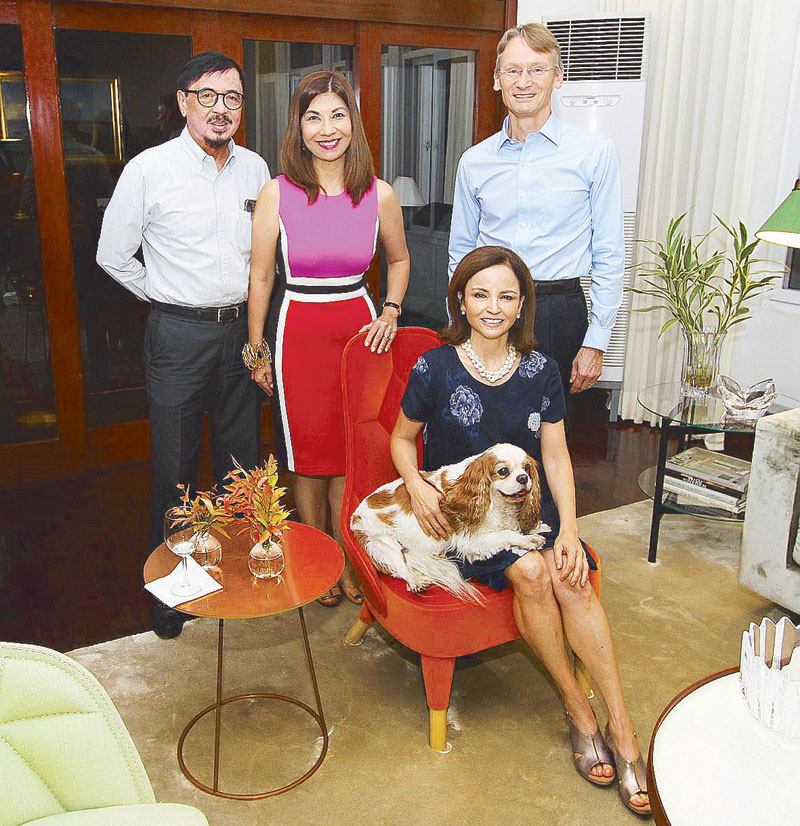 (From left) Ed and Joanne Ramirez with Ambassador Harald Fries and wife Susan.
Thus, three gorgeous Swedes were also present that clear night — the stunning Volvo S90 estate, the dynamic Volvo XC90 SUV, and the fresh and nimble new member of the Volvo range, the Volvo XC40.
The cocktails hosted by the ambassador and Volvo will benefit Hands On Manila Foundation Inc. The foundation creates an alternative and innovative approach to volunteerism to service underprivileged communities. To help the foundation, the ambassador offered to host cocktails for select guests. At an auction, Volvo bidded for the privilege of inviting its guests to the cocktail party, and the proceeds went to Hands On Manila.
"Volvo Philippines has been a long-time partner and supporter of worthy causes, stemming from the global principles of care for people," says Arcilla.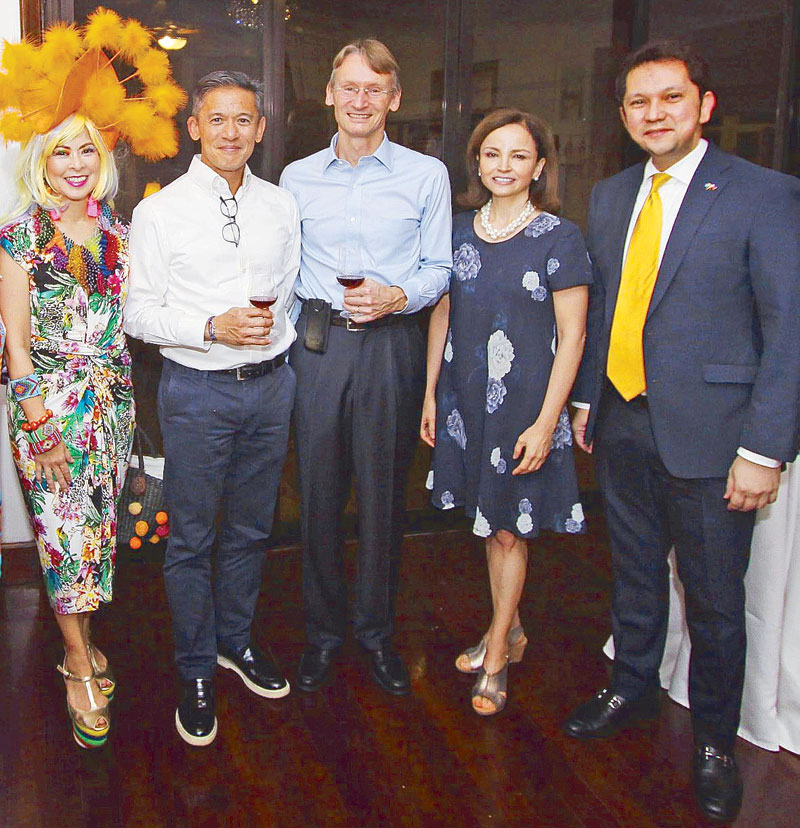 (From left) Tessa and Dennis Valdes, Ambassador Harald Fries and wife Susan with Albert Arcilla.
* * *
After closing its doors in 2008, the Embassy of Sweden in Manila returned in late 2016 with Fries, who is celebrating his 30th year as a diplomat next year, as ambassador.
Fries is a balikbayan in his own way, as he was first posted here in 1995. Besides, he is anything but a stranger to the Philippines, for ever since he married the beautiful Susan Batungbacal 30 years ago, he has spent all his Christmases in the Philippines.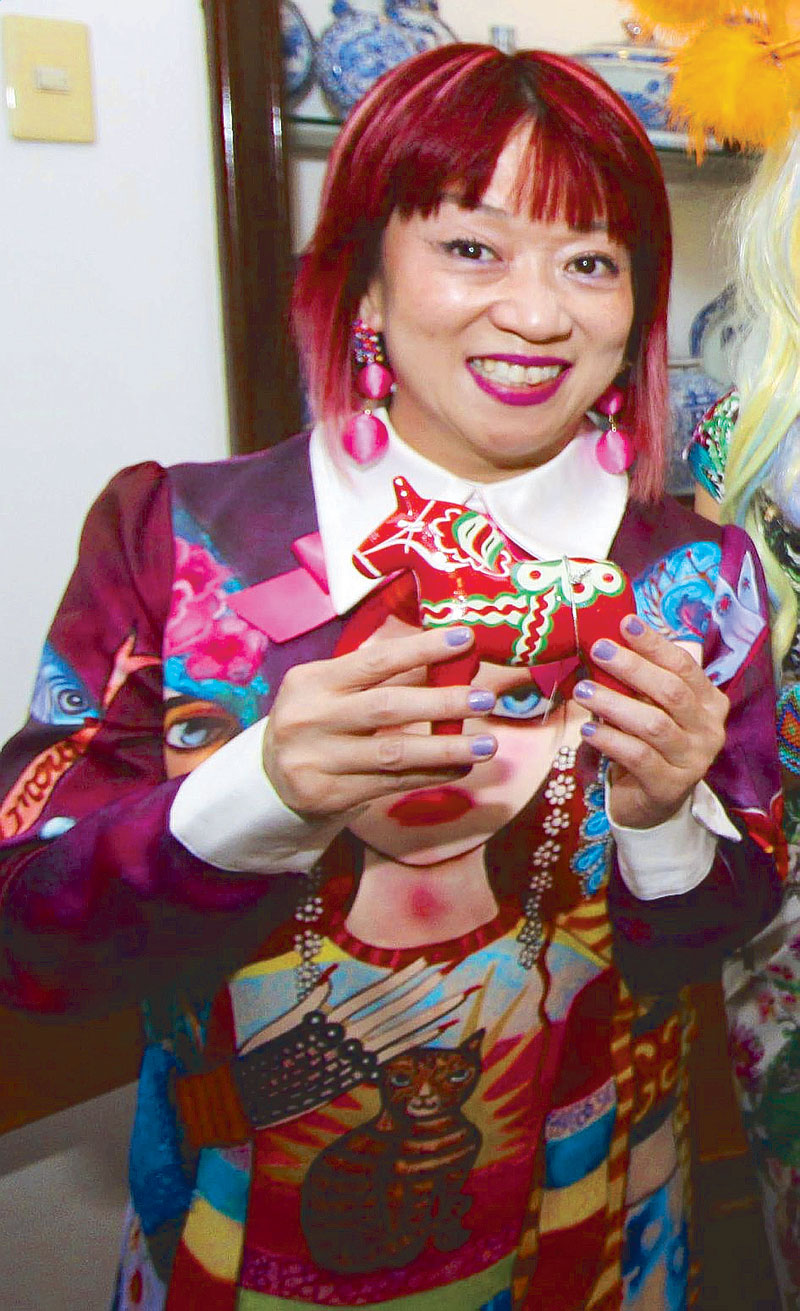 Vina Francisco holding a Dala horse.
Fries met Susan in 1985 when both of them were working with Ericsson in Sweden, where word spread fast that there was a beautiful Filipina in the company. Several months later, Fries was on a visit to Singapore and he informed Susan, who was in the Philippines, that he was nearby. When she casually mentioned to him that he should one day visit the Philippines, too, he took her up on her invitation. And that's how the future ambassador and the lovely Filipina enhanced Swedish-Filipino ties. Since then, his Christmases were never cold, literally, as he, Susan and their two sons always spend the Christmas holidays in the Philippines.
Fries told PeopleAsia in an interview that he loves binakol, pancit molo, bibingka and Philippine mangoes (which he enjoys every morning).
Fries is glad to be back, and not just because of the mangoes.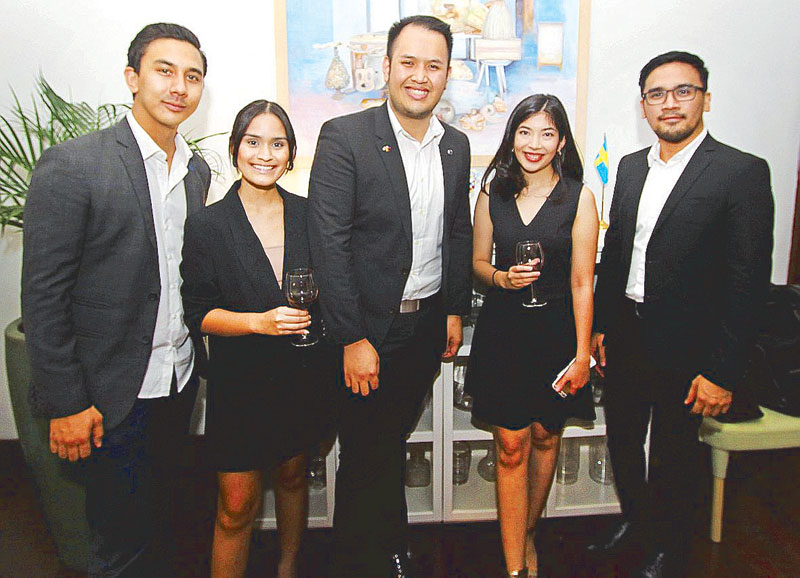 (From left) Andreas Andersson, Janine Recto, Chris Lee Yu, Abby Laurel and Archie Carrasco.
"The Philippines with a population of over a hundred million people in a very dynamic region, and an economy which has been doing very well for many years presents great potential in the eyes of the Swedish government, especially for increasing trade and investment. That is the primary reason for reopening," he told the magazine.
The Fries home has an accomplished cook — a Filipina — who prepared Swedish specialties for the event, including the world-famous meatballs, salmon canapes and cold cuts. Wine Depot provided the wines served.
At the end of the party, guests went home — some in their Volvos — with a horse, a Dalecarlian or "Dala" horse. The Dala horse is a traditional, carved and painted wooden miniature horse that has become a modern symbol of Sweden.
After all, like a Volvo, a horse takes you places.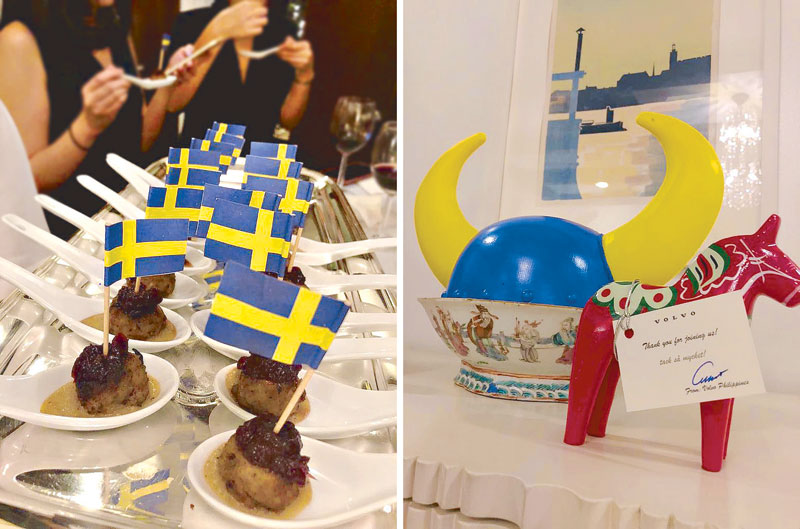 Swedish meatballs (left). A Dala horse souvenir from the party.
(You may e-mail me at joanneraeramirez@yahoo.com. Follow me on Instagram @joanneraeramirez.)