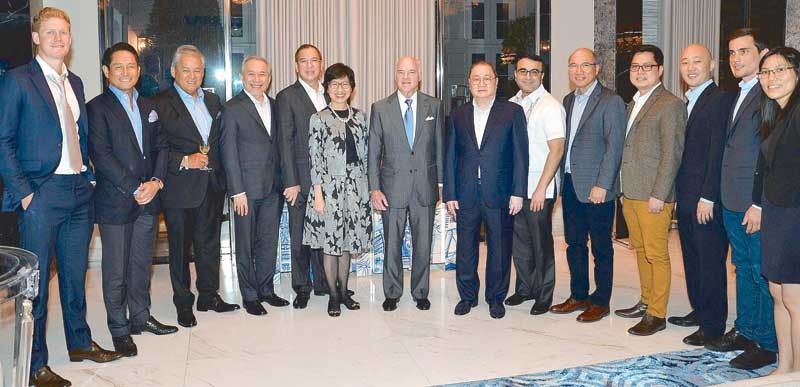 (From left) KKR principal Neal Kok, the author, ePLDT Inc. CEO and group president Eric Alberto, PLDT Group chief corporate services officer Atty. Ray Espinosa, MPIC president and CEO Joey Lim, PLDT Group CFO Annabelle Chua, KKR co-chairman and co-CEO Henry Kravis, PLDT/Smart chairman and CEO Manuel Pangilinan, KKR member and head of Southeast Asia Ashish Shastry, Voyager Innovations CEO Doy Vea, FINTQ managing director and CEO Lito Villanueva, KKR director Terence Lee, PayMaya COO Paolo Azzola and KKR associate Alberta Ngan.
The largest investment to date in a Philippine technology company.
That sums up the big news that rocked the technology and innovation space last week.
PLDT Inc., the leading telecommunications and digital services provider in the Philippines, recently signed agreements with KKR & Co. Inc. and Tencent Holdings Ltd. for new investments in its digital innovations arm, Voyager Innovations Inc., totaling $175 million worth of subscriptions to newly issued shares.
This gives both companies a substantial minority stake in Voyager, the country's leading digital technology company. PLDT will remain as the largest shareholder.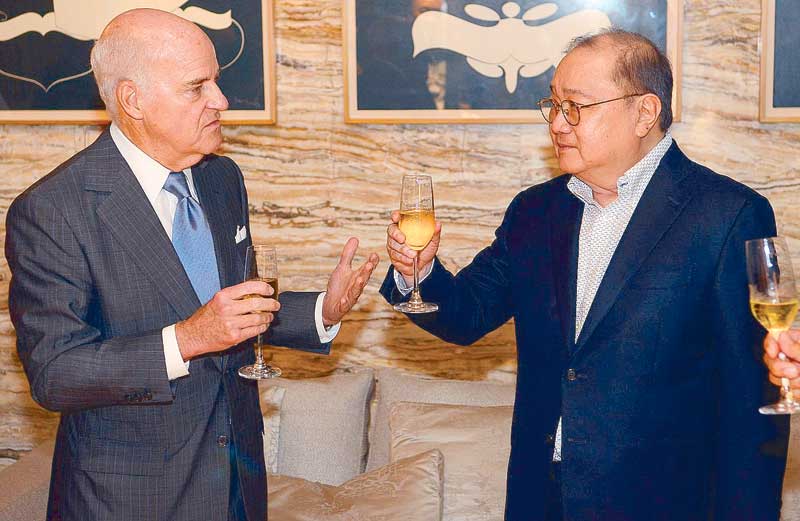 Henry Kravis and MVP.
KKR & Co. Inc. is a New York-based global investment firm founded in 1976 that has completed more than 280 private equity investments in portfolio companies with approximately $545 billion worth of total enterprise value in 2017.
Tencent Holdings Ltd. is the leading provider of internet services in China, more popularly known as the developer of the social media app WeChat.
With the input of global expertise and fresh capital from these investors, Voyager will enable bigger access to mobile payments and to the internet as a whole.
This is in line with Voyager's mission to "accelerate digital and financial inclusion in the Philippines and enable the broader Filipino population to participate in the digital economy."
According to PLDT chairman and CEO Manuel V. Pangilinan or MVP, "Having global powerhouses such as KKR and Tencent as investors in Voyager Innovations demonstrates not only their confidence in the company's ability to execute its vision, but also their confidence in the Philippine technology industry as a whole."
MVP also said that they expect more investors coming in with an additional $50 million to bring the total new investment money to $225 million.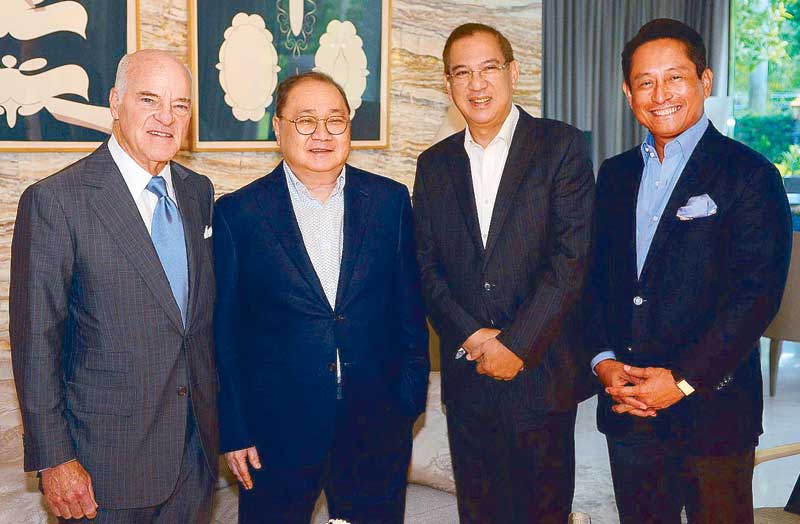 With Henry Kravis, MVP and Joey Lim.
According to Orlando "Doy" Vea, president and CEO of Voyager Innovations, this is "a watershed moment not only for Voyager Innovations but also for the Philippines. With this investment by KKR and Tencent, we will trigger an inflection point in digital adoption and financial inclusion in the country."
I am sure most of you, if not all, are already familiar with Voyager's award-winning technology platforms that support digital services like PayMaya, the most-recognized prepaid payment wallet service in the country; PayMaya Business, the largest mobile-acquiring service; Smart Padala, the largest mobile-based remittance network; Lendr, the largest digital lending platform; and Freenet, the most popular rewards app for free access to the internet and apps in the Philippines.
On the occasion of the signing of agreements, a dinner was tendered in honor of Henry Kravis, co-founder, co-chairman and co-CEO of KKR.
KKR stands for Kohlberg, Kravis and Roberts, and the firm was founded in 1976 by Jerome Kohlberg Jr. and cousins Henry Kravis and George Roberts.
Much has been written about Henry Kravis as an American businessman, investor and philanthropist who was ranked by Forbes as the 365th richest person in the world with an estimated net worth of $5.8 billion.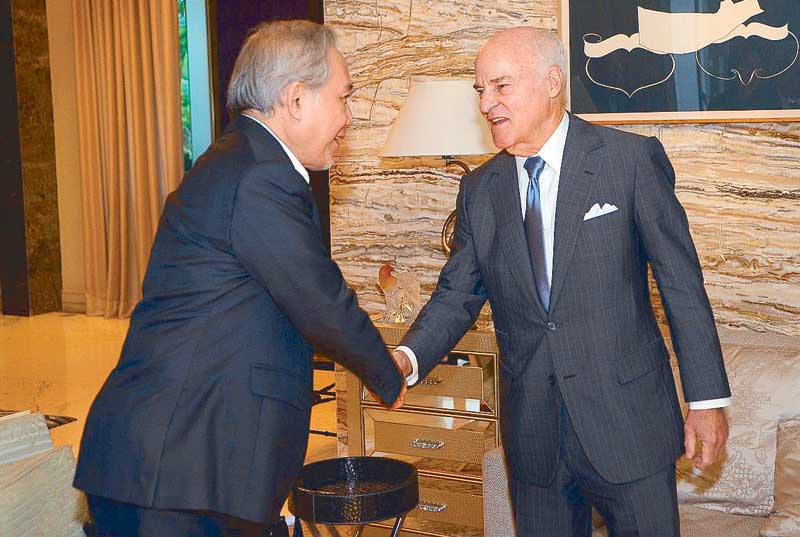 Atty. Ray Espinosa and Henry Kravis.
A book subsequently made into a movie was about the highly publicized leverage buyout of a major company by KKR.
With such a reputation, one would expect a certain demeanor, but not in the case of Mr. Kravis. He was very charming and engaging. Aside from a bit of shoptalk, the conversation covered the whole gamut of sports (he played golf with Tiger Woods), music and fine food.
He has been to Amanpulo years back and enjoyed its captivating beauty.
Mr. Kravis' flying-in shows the significance and importance of this agreement. This is KKR's first private equity investment in the Philippines. It forms part of KKR's strategy to invest in high growth markets that the firm believes can benefit from a rapid increase in technology adoption.
The dinner was held at the beautiful and well-appointed residence of MVP, with executives of PLDT, Smart Communications and the MVP Group.
I have been to MVP's residence several times, and each visit is as impressive as the next. One will always be mesmerized at the amazing art collection, but that deserves, perhaps, another column.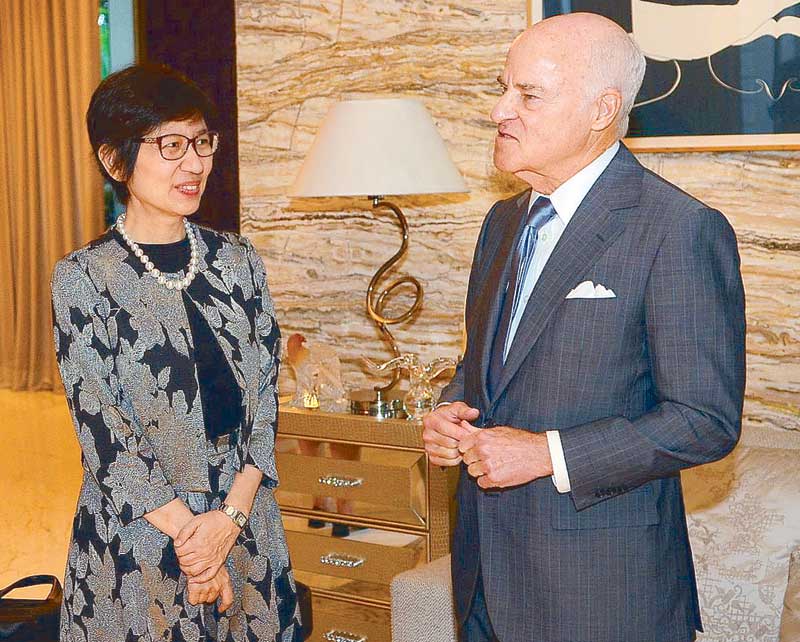 Annabelle Chua and Henry Kravis.
MVP pulled out all the stops to ensure, not just the success of the signing of agreements, but of the dinner as well. The gustatory delights were created by no less than the world-class chef of Cibo, Lusso and Grace Park fame (just to name a few), award-winning Margarita "Gaita" Araneta Fores. The sumptuous dinner was savored with the bottles of wine curated by the Bacchus Group, a purveyor of fine wines and spirits.
We had the harpist Madeline Jane Banta, whose magical plucking of the harp strings gave the evening a most memorable ambience of enchantment.
The spirit of the night was lively yet relaxed, with an undertone of excitement.
Indeed, every new journey always gives one a sense of excitement.
More so, with new partners who join you on a voyage — to greater heights and new frontiers.