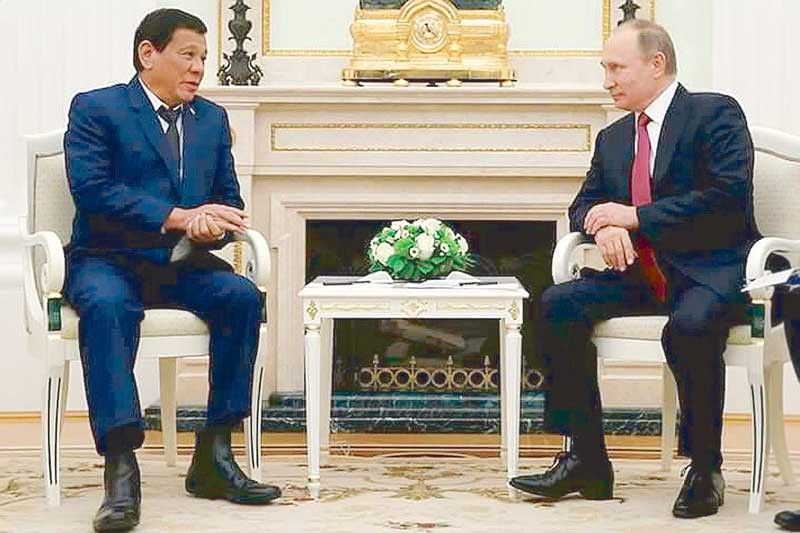 President Rodrigo Duterte and Russian President Vladimir Putin in Moscow in 2017.
A little more than a year ago, I wrote a column piece ("From Russia With Love") about President Rodrigo Duterte's landmark four-day official visit to Russia, a visit that was cut short because the Commander-in-Chief had to come home immediately to deal with the Marawi crisis.
That visit was significant since it sought to re-direct foreign policy and drum up more Russian investments in the Philippines.
I hosted and moderated the Philippines-Russia Business Forum then, which was ably organized by Trade Secretary Mon Lopez and his hardworking DTI team: Undersecretaries Rowel Barba, Nora Terrado and Ruth Castelo.
President Duterte was very popular among Russian businessmen, and this would, in part, play a role in the opening of Russian investments to the country.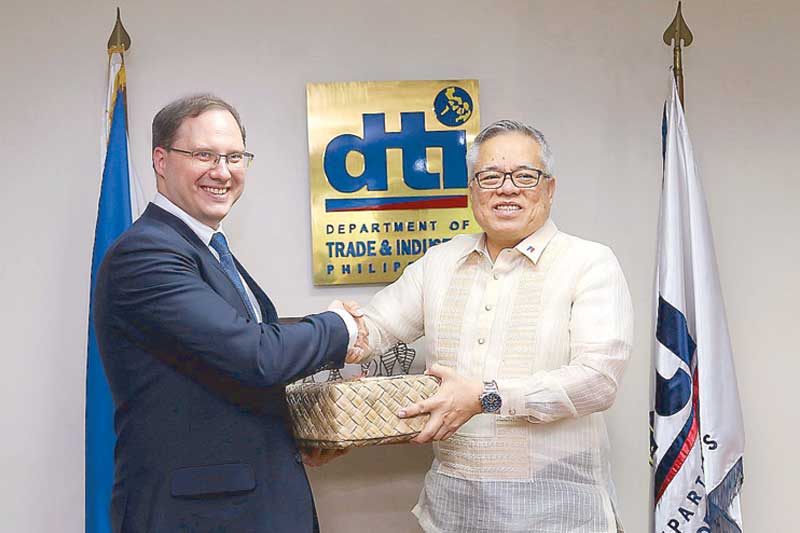 Deputy Minister Alexey Gruzdev and Trade Secretary Mon Lopez.
An agreement to organize the Philippine-Russia Joint Commission on Trade and Economic Cooperation (PH-RF JCTEC) was reached in 2015 and the first co-chairs meeting was held in January 2017.
Recently, I was invited to be part of a roundtable meeting preparatory to the regular meeting of the co-chairs of the Joint Commission.
Attending for the Russian Federation were Deputy Minister of Economic Development Alexey Gruzdev, Ambassador Igor Khovaev and Secretary of the Russian Embassy in the Philippines Denis Karenin.
This was Deputy Minister Gruzdev's third time to visit the country, as he had taken over the duties of co-chairman from then Deputy Minister Alexander Tsybulskiy. Deputy Minister Gruzdev had previously met his Philippine counterpart in September and November last year, on the fringes of ASEAN meetings held here in Manila.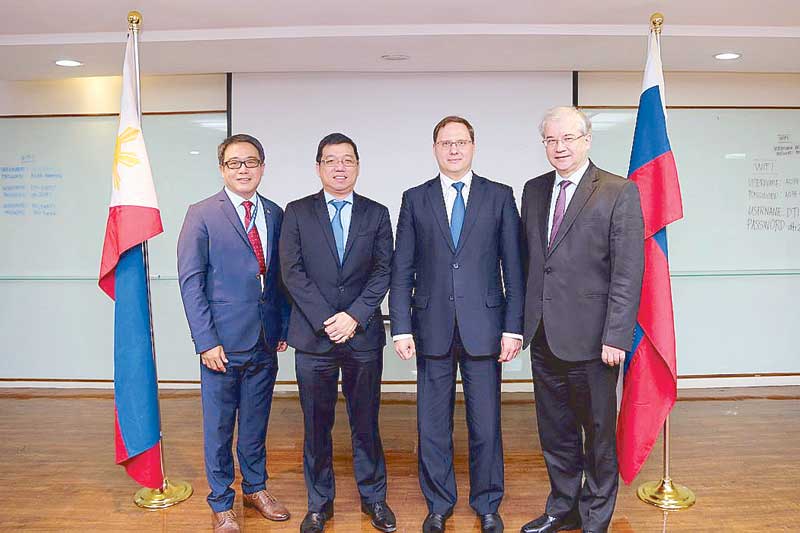 (From left) Trade and Industry Undersecretaries Rowel Barba and Ceferino Rodolfo with Russian Federation Deputy Minister Alexey Gruzdev and Russian Ambassador to the Philippines Igor Khovaev.
Some companies from the Russian Federation that attended the meeting were the United Aircraft Corp., Vi Holding, Nornickel, Gazprom Neft, RZDstroy and Power Machines.
Representing the Philippines' side was the Joint Commission co-chair, Trade Undersecretary and Board of Investments (BOI) managing head Ceferino Rodolfo, supported by Trade Undersecretary Rowel Barba, BOI Industry Development Services executive director Ma. Corazon Halili-Dichosa and BOI International Investments Promotion Service director Angelica Cayas.
Philippine companies represented were the MVP Group of Companies, Century Pacific Group, Vina Quality, See's International Food Manufacturing Corp., Philippine Airlines, Cebu Pacific, AirAsia, Sagittarius Mines, SteelAsia Manufacturing Corp., Eastern Petroleum Corp. and Phoenix Petroleum Philippines Inc., DMCI, EEI Corp., Uniquality and San Miguel Corp.
Also represented at the meeting were the Philippines-Russia Business Council, headed by Roberto de Venecia, and the Philippine-Russian Business Assembly Inc. chaired by Honorary Consul Armi Lopez Garcia. Specific priority sectors, which were of mutual interest to both countries were: manufacturing, particularly in automotive, trucks, iron and steel, and wood processing; aviation and aerospace; construction services, natural gas, mineral mining and processing.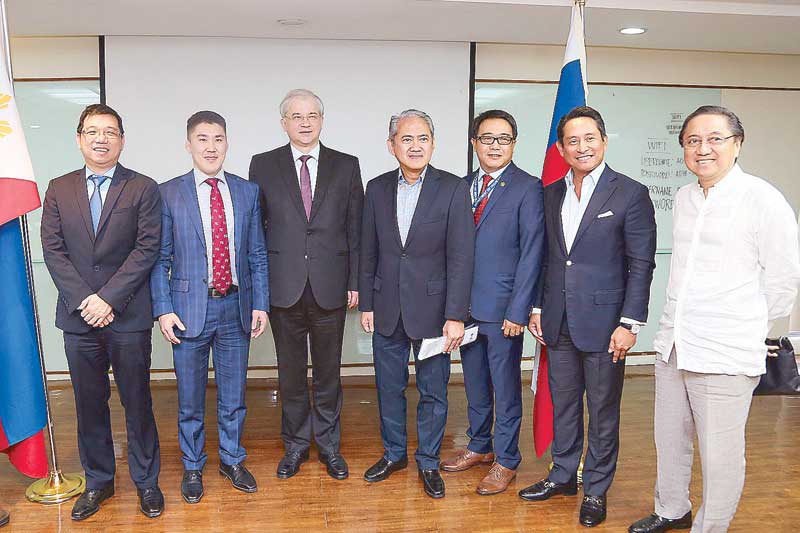 With (from left) Undersecretary Ceferino Rodolfo, Minister of Investment and Entrepreneur Development Anton Safronov, Abassador Igor Khovaev, Sagittarius Mines president Joaquin Lagonera, Undersecretary Rowel Barba, and Philippines-Russia Business Council chairman Roberto de Venecia.
At present, Russian businesses are just introducing their products, technology and services to the local market. More can still be done. In the same way, Filipinos have already been exporting a number of agricultural products and produce to Russia, but, of course, there is always big potential to expand our exports to other products and even services.
For example, Eastern Petroleum Corp., headed by chairman and CEO Fernando Martinez, has partnered with the GAZ Group from Moscow to market light commercial vehicles or LCVs in the Philippines. These LCVs, composed of buses and mini-buses, among others, tap into the government's Public Utility Vehicle (PUV) modernization program and are able replacements to the aging jeepney. Eventually, Gazelle Motors Corp., the local distributor, will also be selling other models.
All in all, Philippine and Russian relations are moving in the right direction. We hope that we keep this kind of mindset and cordiality with each other, as both countries can benefit much from each other.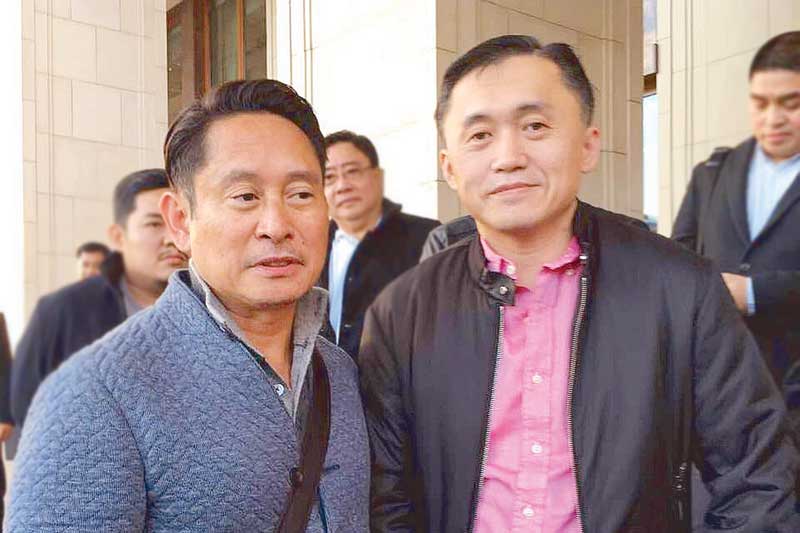 With Special Assistant to the President Secretary Bong Go during PRRD's visit in Moscow.
At the end of the meeting, Deputy Minister Gruzdev personally invited me to visit Moscow again and meet with several Russian business groups there, especially after he found out the types of business the group of companies I am connected with were into. I, of course, said yes without hesitation.
Moscow and St. Petersburg beckon, and I was willing to yield to the call — to, once again, venture to Russia. With love.
Ya vernus', Rossiya! I shall return!