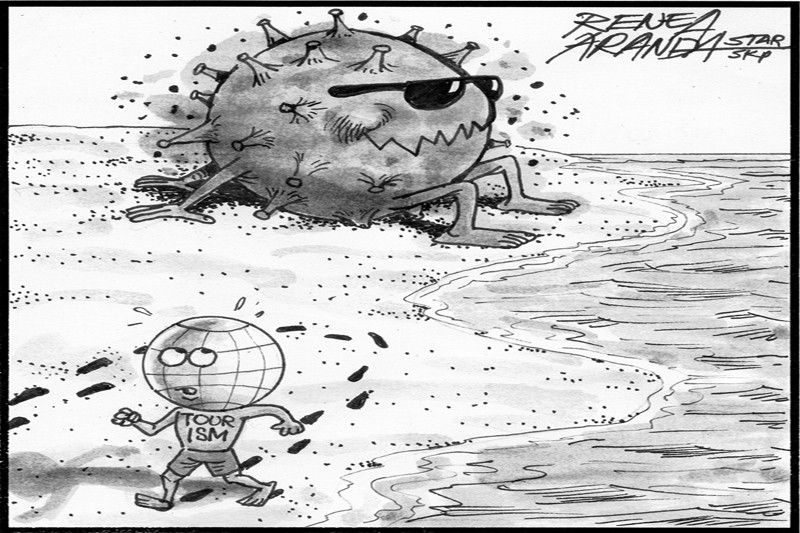 EDITORIAL - Reviving tourism
(The Philippine Star) - September 29, 2020 - 12:00am
World Tourism Day on Sept. 27 passed largely unnoticed this year, as the travel industry continued to reel from the impact of measures to contain the coronavirus disease 2019 pandemic. COVID-19 restrictions have battered international tourism, which dropped 22 percent in the first quarter and is projected by the United Nations World Tourism Organization to plummet to 60 to 80 percent over the whole year.
Among the hardest hit are the rural communities whose livelihoods are heavily dependent on tourism. The UNWTO has designated 2020 as the Year of Tourism and Rural Development, which is also the theme of this year's 40th anniversary of World Tourism Day.
The UN estimates that 80 percent of people living in extreme poverty worldwide are in rural communities. The rural areas are also home to most of the 1.8 billion young people worldwide, according to the UN. But the lack of opportunities in rural areas is fueling urban migration among the youth, which is aggravating rural underdevelopment. By 2050, the UN projects up to 68 percent of the world population to be living in urban areas.
Tourism provides meaningful jobs and livelihoods even in remote areas, and promotes sustainable and inclusive economic growth. This gives urgency to the revival of the tourism and travel industry. Even with efforts limited to domestic tourism, however, the pandemic is posing challenges.
Boracay offers a look into those challenges. The world-class destination beckons once again, as the government relaxes quarantine travel restrictions. But even with discounts of up to 70 percent in accommodations, the requirements of the pandemic normal can leave only the most diehard traveler from outside Western Visayas determined to visit Boracay.
A negative result on a swab test is the first hurdle. At P4,000 to P12,000 – not covered by medical insurance for those who are not sick or showing any symptoms – that's a hefty initial investment for a few days of vacation.
Then there's the pandemic-induced fear of flying that must be overcome – especially on the smaller planes that typically service the Manila-Caticlan route. Upon returning to Manila, there are offices that require employees who travel by plane to go on home quarantine for 14 days.
People who are straining to escape over six months of COVID confinement may consider such inconveniences a small price to pay to enjoy the pristine beach and waters of Boracay. The tourism industry, devastated by the killer pandemic, is counting on such attitudes to revive the sector. With public health protocols in place and strictly observed, it is possible to speed up the revival of tourism.