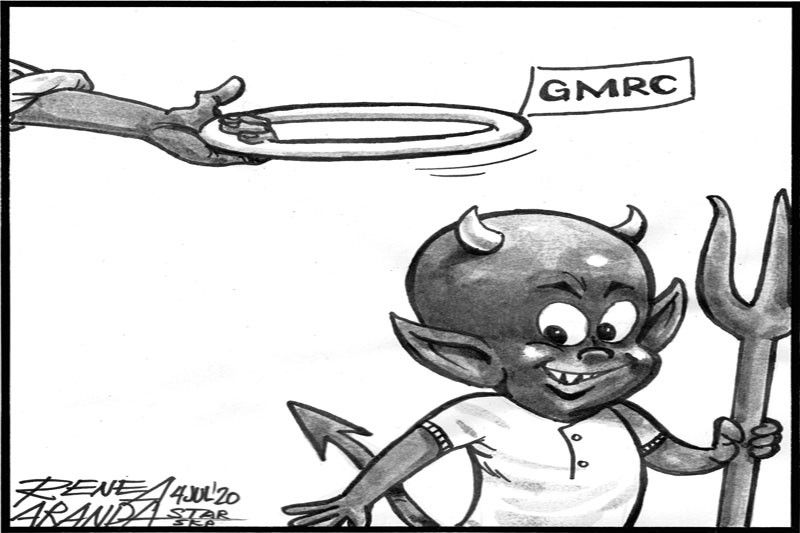 EDITORIAL - Good manners, right conduct
(The Philippine Star) - July 4, 2020 - 12:00am
The measure restoring subjects on good manners and right conduct as well as values education was signed into law by President Duterte yesterday. Proponents of Republic Act 11476 hope the implementing rules and regulations for the new law will be released in time for the incorporation of the subjects into the curriculum for the upcoming school year.
The law comes at a time when the country is battling a killer pandemic. Responding to the public health crisis calls for the matters emphasized in RA 11476. As Pasig Rep. Roman Romulo, who chairs the House committee on basic education and culture put it, the measure will help inculcate in the youth basic tenets such as "caring for oneself, giving concern for others, according proper respect to people, upholding discipline and order, and cultivating sincerity, honesty, obedience, and above all, love for country."
Subjects on Good Manners and Right Conduct were scrapped in 2013 and replaced with subjects on Edukasyon sa Pagkakatao. Under the new law, GMRC will be integrated into daily activities in kindergarten, and taught as a separate subject from Grades 1 to 6. GMRC will be integrated into the Values Education subject from Grades 7 to 10. Values Education will be integrated into all subjects for Grades 11 and 12.
The coronavirus disease 2019 pandemic is best contained through the slogan adopted by the country: healing as one. This requires being mindful not only of one's health but also those of others – we stay healthy so we don't infect others, especially the elderly and those with comorbidities for whom COVID-19 infection could prove fatal. GMRC and Values Education can promote the behavior and attitudes that are critical for success in fighting COVID-19.
Public officials from the President down should lead by example and show proper manners, in both word and deed. Beyond the pandemic, practically all aspects of life can use good manners, right conduct and proper values. It's high time that the subjects are given the emphasis they deserve.