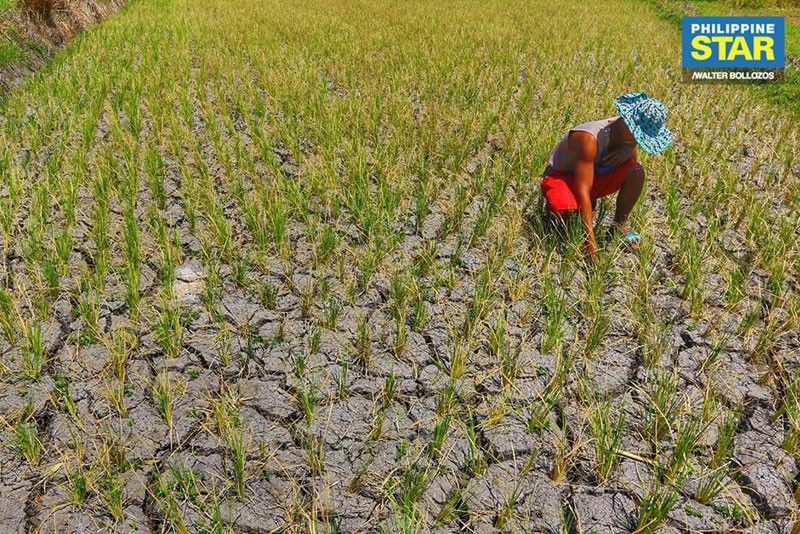 It's extremely disappointing because one of the promises of the administration was to revamp and revitalize the already struggling agriculture sector.
The plight of Filipino rice farmers
INTROSPECTIVE
-
Tony Katigbak
(The Philippine Star) - September 17, 2019 - 12:00am
I have written in several columns past how important I think our farming and agriculture is here in the Philippines. There was a time when this boosted the economy and put us on the map in Southeast Asia. In fact, we taught several of our neighbors the trade and showed them how to grow and harvest rice. Those were the good days.
Today, our rice farming industry is up against the ropes and our own government is the one who put it there. What was once the centerpiece of our agriculture industry is now barely making ends meet and is threatened with extinction every single day. The worst part is that we are doing this to ourselves and we are effectively killing our own industry, and periphery industries along with it.
Nothing exists in a vacuum in the country, especially in smaller rural provinces. Once the main source of livelihood suffers, everything in the town suffers along with it. So when rice farmers in the provinces are feeling the pinch all of the town's periphery businesses are going to suffer alongside them. And when more and more towns end up with ailing businesses and citizens struggling to make ends meet it's going to spell disaster for the country.
I don't understand how the government can just watch and do nothing as imported rice floods the markets and our own local farmers struggle to make less than P200 a day – an amount that no business or family can survive on in this day and age. After the inflation on the prices of basic goods and services how can we pay people less and still expect them to survive?
It's extremely disappointing because one of the promises of the administration was to revamp and revitalize the already struggling agriculture sector. Unfortunately not much has been done to this effect and now with the signing of the Philippine Rice Tariffication Law, it seems we are giving more importance to rice from outside sources and leaving our own local rice farmers to suffer the consequences.
According to the Department of Agriculture the Rice Law was enacted to ensure food security, make the country's agricultural sector viable and globally competitive by using tariffs, and stabilizing food prices and inflation. However, the opposite seems to be happening. Through the law the importation of foreign rice is practically uninhibited which entices buyers to buy cheaper imported rice. This leaves little to no business for our local rice farmers who have to rely on government purchases at costs too low for them to live on.
Sadly, anyone who had read the law could see this outcome coming from a mile away. It's a pity the government could not – or would not. This is not the first time we have sacrificed our own citizens over foreign convenience and interest. And it's surprising given that President Duterte is so committed to helping the poor that he is constantly making things harder for them and easier for others (mainly the Chinese). He is exhibiting the very behavior he blasted other officials for more than once.
Since the Rice Tariffication Law could not be stopped the only hope for stakeholders was to include provisions in the Implementing Rules and Regulations (IRR) that might offer them some form of protection. They originally asked for protection for farmers who may have no traders to buy their crops that the government would implement a "rolling buffer stock" to release their rice bought from farmers into the market and regularly buy grains anew.
For employees who used to regulate imported rice and will now no longer have a function, that they would be transferred to other positions in the agency. And finally, farmers would be able to avail of the rice competitiveness enhancement fund (RCEF) and have quicker access to loans and grants needed at a lower interest rate as well as free access to farming equipment and rice seeds.
While all of this sounds good in theory, not all of them made it into black and white print when Agriculture Secretary Emmanuel Piñol signed the IRR. In fact, much of these protections are only discussed in theory and this can be interpreted differently depending on who is reading the IRR or who stands to benefit or lose. Piñol claims that he will uphold these promises, but only time will tell.
And even if he does keep his word, will it make a difference? All we are seeing now is that our farmers are suffering daily and many are already considering giving up the trade. This will have a negative impact on our economy and our agricultural sector. We already have less and less farmers per generation and the way things are now, no one will be enticed to take up the profession.
I'm happy to see that, at the very least, the people have decided to do what they can to help. Various online efforts and organizations have come together to help local farmers through various initiatives. We can all help in our own way too through simple means like buying locally produced rice, imploring government officials to buy from local farmers, asking companies to get involved and buy local rice, sharing information about the plight of local farmers, and as a means of helping farmers directly joining in group rice buys that people are setting up for local farmers.
In these "rice buys" farmers are able to sell their product directly to the consumers, cutting out the bureaucracy and the middle man and keeping the profits directly and helping them earn better income. My daughter mentioned a few of these initiatives online and we are going to buy some sacks directly from the farmers. Despite the challenges they continue to face, it heartens me to see ordinary citizens trying to find a way to help. This gives me hope that even when things are difficult, Filipinos will not just accept the status quo and will do what they can to help those that need it most.