Commentary: Fostering rules-based governance at home or abroad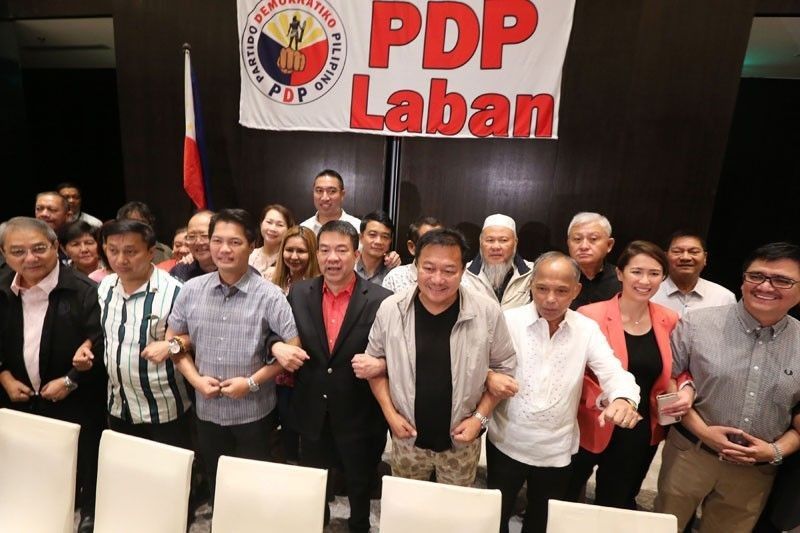 The rules-based global governance that was built after the Second World War relied on state support and respect for international norms and institutions. Peace and development dividends accrue when states agree to negotiate and bargain within the rubric of international law and cooperation. Multilateral efforts are preferred over unilateral moves.
State support for the international rules-based order is not only influenced by global community pressures but also by domestic constituencies. As Robert Putnam notes, diplomacy and domestic politics are intertwined in the logic of two-level games. In this context, state leaders try to reconcile international and domestic urgencies at the same time. However, the backlash from globalization fueled the rise of populist leaders and elevated domestic over international concerns.
Globalization had mixed effects, producing winners and losers. According to Dani Rodrik of the Harvard School of Government, globalization benefited exporters, transnational corporations, international banks, and the professional sectors that thrive in bigger markets.
In China, millions of farmers made the transition from farmers to workers in the export-led manufacturing industry. On the other hand, globalization deepened the rifts that divide capital and labor, urban and rural areas, sunrise and sunset industries, mobile professionals and local producers, and elites and ordinary people.
Populist politicians were catapulted into power with the support of voters who felt left behind in the globalization game. Olga Oliker observes in her article in "Survival" how anti-elitism and xenophobia in Europe and elsewhere paints a conjoined picture of elites and outsiders as enemies of the people. Xenophobia brings together anti-globalization and anti-immigrant sentiments.
The Dutch political scientist Cas Mudde defines populism as a thin-centered ideology that delineates society into two homogeneous and adversarial groups – "the pure people" versus "the corrupt elite," and further asserts that politics should express la volonté générale or the general will of the people.
Who would be the bearer of the general will of the people in terms of capacity to wield a vision that transcends particular wills and sectional interests? Would it be the benevolent dictator of the political party that is able to represent the best interest of the citizens?
The trend indicates the diminishing influence of political parties in social and political life. Membership and trust in political parties have plunged. The role of parties as formal institutions for interest representation and aggregation has weakened in the face of personality-based politics.
Rogers Brubaker in an article in the journal "Theory and Society" describes this as a process of individualization where political leaders become more receptive to appeals to "the people" that bypass established parties and other intermediary institutions.
Rather than parties, media has become the main platform for garnering voter support. Gianpietro Mazzoleni and Winfried Schulz call this phenomenon the mediatization of politics, which both exploit the mainstream media and at the same time go around it through social media. This promoted a populist manner of political communication marked by simplification, dramatization, confrontation and negativity.
Given their autonomy from the disciplinary norms, representative mechanisms, and policy discipline that can be provided by political parties as democratic institutions, populist leaders exercise immense discretion in going directly to the people through mainstream and social media platforms.
Globalization has allowed people to fall people into the cracks. This provided an opening for critics to blame liberalism on both the domestic and international fronts, including rules-based and rights-based governance as the culprit. G. John Ikenberry in his article in "International Affairs" reflects that if there is an ideological hook in the wide varieties of democracies in the world, it is more social democratic and solidarist than neo-liberal.
In this regard, democratic systems become sustainable when combined with inclusive development and social protection. Democracy and the rule of law should be seen as fostering both freedom and development.
While democratic norms and principles may be written in the constitution, the case for democracy has to be demonstrated by providing avenues and mechanisms for citizen participation in policy development, budgeting, monitoring, and evaluation.
Aside from improving democratic processes and practices, the case for democracy has to be made in the minds of the broader public. Citizens may have to be convinced that deficits in performance and accountability can be remedied through democracy and the rule of law rather than banishing rules-based governance away.
The threats to democracy at home and international rules-based governance are intensified by what Brubaker refers to as the crisis of public knowledge. He asserts that the crisis of public knowledge is shown in the proliferation of fake news and alternative facts in media spaces.
In a highly connected digital world, the spread of misinformation either for profit or propaganda have diminished the authority of the mediating institutions that generate and share knowledge, including universities, science and the press.
The role of universities in developing new content through research to educate the new generation of citizens for democracy and rules-based governance is valuable. Media is tasked to perform the critical task of ensuring integrity, credibility and comprehensiveness in providing mechanisms for information and knowledge dissemination. On the other hand, political parties should be strengthened as representative institutions to aggregate interests, produce evidence-based policies, and foster adherence to rules-based governance.
Support for a rules-based international system is nurtured through entangled civic and knowledge spaces at home and abroad.
Dr. Francisco A. Magno is a trustee and convenor of the Right Governance and Open Governments Program of Stratbase ADR Institute, a partner of Philstar.com.