Commentary: Where is China's One Belt, One Road Initiative headed?
January 20, 2018 | 9:21am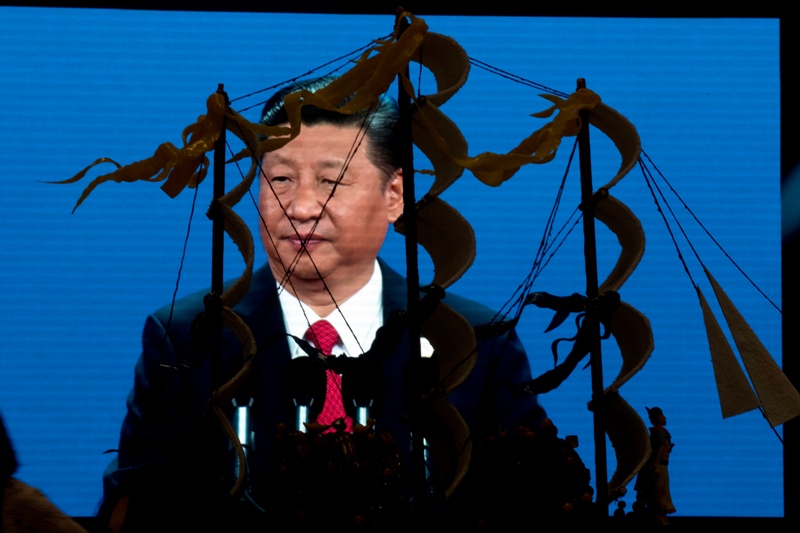 (Originally published on January 19) During the 16th to 20th centuries, major world powers embarked on an aggressive race to colonize large swathes of the globe to feed an ambitious objective to expand territory, resources and wealth. Competition among colonial powers was fierce.
In so many instances, the quest for new territories was done with little regard for the welfare of the indigenous people they ruled over. Many of the unfortunate subjects were subjected to all forms of abuse from slavery to mass extermination by their colonial masters.
Thus, conflict was the inevitable outcome. Colonial powers would frequently find themselves in wars over territory and disputed borders. Such borders would be unilaterally drawn up by the colonials with no respect for the ethnicity and welfare of the people living within. What was important was that these subjugated native people all provided the necessary labor to fuel and realize the colonial ambitions of the mother country.
The history of colonial rule is replete with misery brought about by the violent rebellions. When the Philippines was a colony of Spain, a devious strategy to manage rebellion was to pit one ethnic group against another and creating a native elite subservient to the Spanish rulers.
All of these colonial territories who fought for independence after the Second World War forced the large colonial empires, especially that of Great Britain to deal with the difficult process of consolidating their empires in a context of ethnic division and socio-economic disruption. Some like Malaysia succeeded, while others like the Philippines are still beset by age old conflicts that any Spaniard with memory of the colonial past would immediately recognize.
For those countries that, up to now, have not been able to overcome their post-colonial problems, the constant security concerns of internecine conflict, rebellion and terrorism exists on a daily basis. This is brought about in many instances by the feudal attitudes premised on political and business interests. As such, their world perspective is defined not by the nation state to which they belong to but by their parochial interests.
Hence this is the context of the situation that faces China as it plunges into this massive and ambitious experiment known as the One Belt, One Road Initiative in Asia, Africa and Latin America. As it prepares to engage the developing world, it has projected itself as an alternative to Western forms of assistance to compete with the West in its strategic ambition to become the dominant global power.
That perspective of competition that Beijing uses to approach the OBOR then carries the seeds of future problems for China especially in matters of sustainability of that initiative. It may result in Beijing glossing over many undesirable features of the target countries that they wish to bring into their sphere of influence.
Beijing's carrot tactic of considerable financial aid that in many instances had been effective in neutralizing Taipei's global diplomatic presence may not work as well if applied in a global stage or as part of an ambitious strategy against more formidable and well-organized nation states in the West. Beijing faces the possibility of waking up one day with a motley collection of client states and political entities which have no potential of furthering China's interests.
In contrast, the West would have just husbanded their resources and established measures that would enable them to either engage or hedge Beijing's overall ambitious. The Chinese investment programs that turned into white elephants with no sustainable return of investments in Venezuela and Sri Lanka should be seen by Beijing as the proverbial writing on the wall. Beijing's reckless drive to achieve global preeminence will most likely result in the opposite of what it desires.
Jose Antonio Custodio is a non-resident security fellow of think tank Stratbase Albert del Rosario Institute, a partner of Philstar.com.