2 dead, 2 hurt as 4 fires hit Metro Manila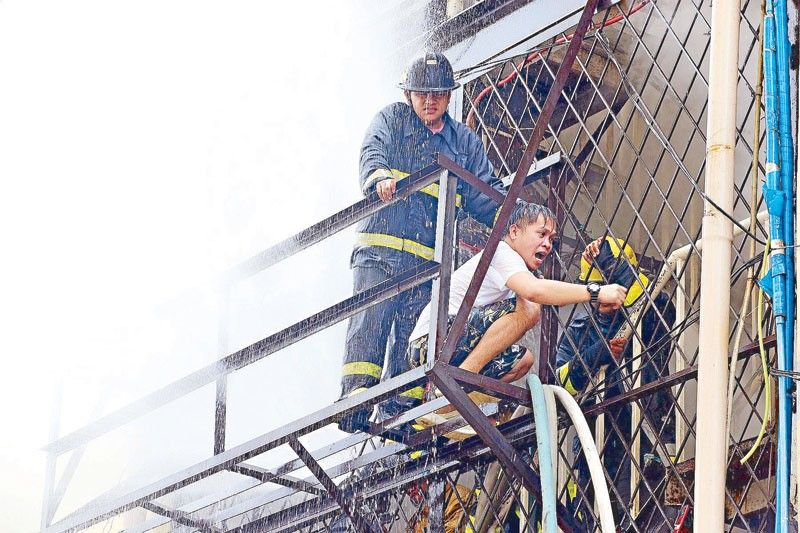 MANILA, Philippines — A couple died and two others were injured as four fires broke out in Metro Manila since Friday night.
In Las Piñas, the couple died after their house along Lovely Road in BF Homes subdivision was engulfed by fire.
The Bureau of Fire Protection (BFP) is withholding the names of the couple upon the request of their family.
Arson probers said the fire started at around 10 p.m. and reached first alarm. It was put out by firefighters at around 11 p.m.
Eight fire trucks responded to the scene, the BFP said in its report.
An investigation is ongoing to determine the cause of the fire, which destroyed P330,000 worth of property.
Meanwhile, two people were injured in a fire in Pasay City, also on Friday night.
The blaze, which started at around 11:40 p.m., destroyed a house along Hernandez street in Barangay 76.
The blaze reached first alarm before it was put out at around 1:10 a.m. yesterday.
Arson investigators said the fire originated on the third floor of the three-story house. The cause is under investigation.
The fire destroyed an estimated P150,000 worth of property.
In Valenzuela, approximately P15 million worth of property was destroyed when the warehouse of CDO Foodsphere caught fire amid heavy rains before dawn yesterday.
The fire started at past 3:50 a.m. and second alarm was raised at around 4:07 a.m.
Sixteen fire trucks – nine from the BFP, five from volunteer groups and two more from the city government – helped put out the blaze.
Firefighters said the fire was under control at around 4:39 a.m. The blaze was put out at around 5:26 am.
Meanwhile, a first-alarm fire engulfed the Grand Japan Spa in Malate, Manila yesterday morning.
The alarm was raised at around 9:50 a.m. Five fire truck crews worked to extinguish the flames, which was doused at around 1:19 p.m.
No one was killed or hurt during the two fire incidents, the BFP said.
The agency has yet to declare what caused the fires in Valenzuela and Manila.