Alternate routes set for Marcos inauguration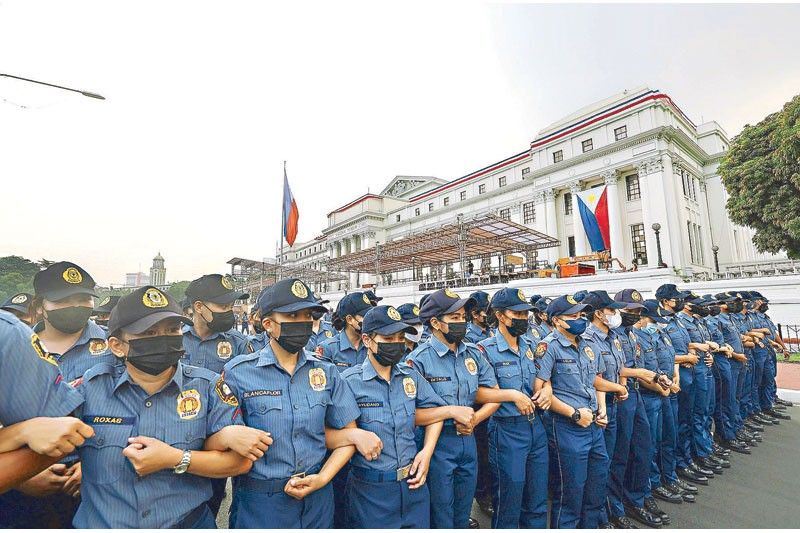 MANILA, Philippines — The Metropolitan Manila Development Authority (MMDA) yesterday released a list of closed roads and alternate routes motorists may take before and during the inauguration of president-elect Ferdinand Marcos Jr. at the National Museum of Fine Arts in Manila on June 30.
The following roads were closed to traffic starting last night up to 11 p.m. on June 30: Padre Burgos Avenue; Finance Road; Ma. Orosa street, from T.M. Kalaw to P. Burgos; and General Luna street, from P. Burgos to Muralla street.
Ayala Boulevard and Victoria street, from Taft Avenue to Muralla street, would be closed from 4 a.m. to 11 p.m. on June 30.
Northbound public and private vehicles coming from Roxas Boulevard should turn right on UN or Kalaw Avenue then turn left on Taft Avenue, according to the MMDA's advisory yesterday.
Eastbound vehicles should take the same path, except they should turn right on Taft Avenue.
Meanwhile, the MMDA announced that northbound trucks coming from the South Luzon Expressway (SLEX) should take Osmeña Highway, turn left on Quirino Avenue then turn right on Roxas Boulevard, go straight to Bonifacio Drive and proceed to their destinations.
The MMDA also set up another alternate route for northbound trucks: from SLEX, go straight to Osmeña Highway then turn right on Quirino Avenue, go straight to Nagtahan street and to Lacson Avenue, then turn left on Yuseco street, go straight to Capulong street then turn right on Road 10 to reach their destination.
Southbound trucks coming from Bonifacio Drive should go straight to Roxas Boulevard, turn left on Quirino Avenue, then turn right on Osmeña Highway and go straight to SLEX to reach their destination.
The MMDA said Roxas Boulevard would be closed to traffic from 5 a.m. to 5 p.m. on June 30.
Mendiola street would be closed from 12:01 a.m. on June 29 to 11 p.m. on June 30; Jalandoni street in Pasay City, from 4 a.m. to 11 p.m. on June 30; and Legarda street from San Rafael to Figueras street in Manila from 1 p.m. to 11 p.m. on June 30.
The agency said motorists should check its social media pages for updates on traffic rerouting for Marcos' inauguration.
The MMDA would deploy 2,000 personnel to perform road clearing, traffic management and emergency response, according to MMDA Chairman Romando Artes.