Quezon City shootout: DOJ indicts 3 PDEA agents, 4 cops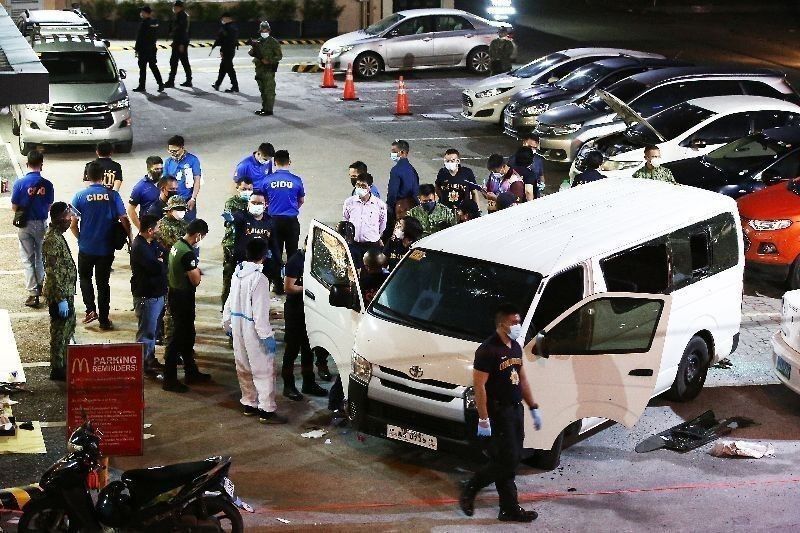 MANILA, Philippines — The Department of Justice (DOJ) yesterday ordered the filing of criminal charges against three agents of the Philippine Drug Enforcement Agency (PDEA) and four police officers in connection with a shootout along Commonwealth Avenue in Quezon City last year.
The DOJ National Prosecution Service indicted PDEA agents Khee Maricar Rodas, Jeffrey Baguidudol and Jelou Satiniaman for homicide for the death of Cpl. Eric Elvin Garado.
Four members of the Philippine National Police (PNP) will be facing charges of direct assault.
They are Cpl. Paul Christian Ganzeda, Lt. Honey Besas, Maj. Sandie Caparroso and Senior M/Sgt. Melvin Merida.
The DOJ ordered their indictment over the injuries suffered by PDEA officers Raymart Bayote, Prince Bernard Gallego, Brenson Sulang and Allan Capiral during the shootout.
The criminal information against the respondents will be filed before the Quezon City Regional Trial Court, according to the DOJ.
A shootout erupted between PNP and PDEA operatives along Commonwealth Avenue on Feb. 24, 2021. Both camps said they were conducting anti-narcotics operations.
Two PNP members, a PDEA agent and one informant died in the exchange of gunfire.
Untong Matalnas and Jonaire Decena, informants, respectively, of the PDEA and Quezon City Police District, allegedly intertwined the operations of the two agencies, which resulted in the shootout.
Government prosecutors dismissed the homicide case against PDEA agent Romeo Asuncion because the gun allegedly used to kill Cpl. Lauro de Guzman was not identified.
The DOJ said none of the bullets or spent cartridges found at the scene matched the firearm of Asuncion.
The charges against Cpl. Alvin Borja for the death of PDEA agent Rankin Gano was also junked after ballistics examination conducted by the National Bureau of Investigation failed to identify the gun that killed Gano.
"There is no record showing that Borja was the only one who fired at Gano," state prosecutors said.
The DOJ also dropped for lack of evidence the complaints filed against the respondents for attempted homicide, falsification of official documents, robbery, conniving to or consenting to evasion, arbitrary detention, sedition and violation of the anti-torture law.
The PNP welcomed the DOJ resolution indicting four of its personnel and three PDEA agents, saying the respondents would have their day in court in the interest of due process.
"The PNP will leave it to the court to determine and evaluate the merits of the case," the police said in a statement.
Sought for comment, PDEA spokesman Derrick Carreon said, "We will allow our legal and prosecution service to study the matter first." – Emmanuel Tupas