Mon Tulfo arrested for cyber libel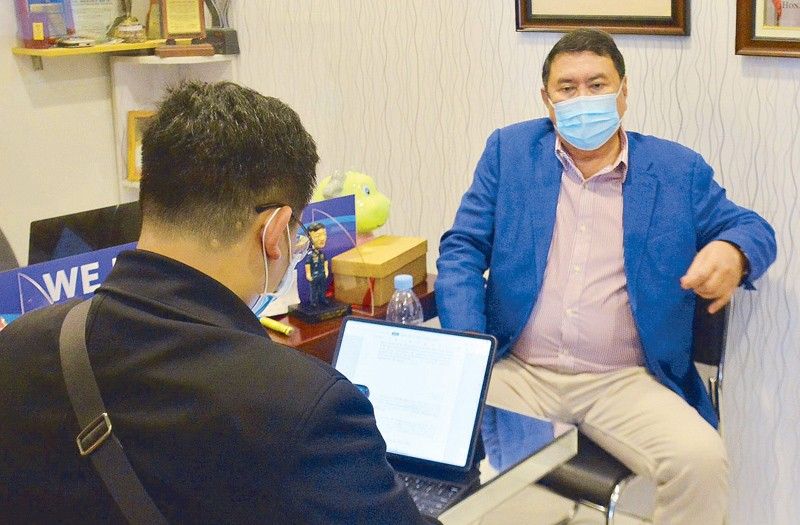 MANILA, Philippines — Columnist and broadcaster Ramon Tulfo Jr. was served an arrest warrant in Manila yesterday over a cyber libel case filed against him by former justice secretary Vitaliano Aguirre II.
Tulfo was arrested by the Manila Police District Special Mayor's Reaction Team at the city hall quadrangle before noon.
In a phone interview with The STAR, Tulfo said he was at city hall to attend a hearing on a separate libel case filed against him by Aguirre.
Manila Regional Trial Court (RTC) Branch 24 Presiding Judge Maria Victoria Soriano-Villadolid issued a warrant for Tulfo's arrest after the journalist failed to attend the hearing because he was in China as presidential special envoy at the time.
Tulfo said both libel cases involved his columns where he accused Aguirre of providing protection to those involved in the "pastillas" scam over the unchecked entry of Chinese citizens at the airports in exchange for bribe money.
Aguirre has denied the allegation. He and Tulfo traded barbs at a Senate hearing in 2020.
With several libel cases filed against Tulfo, the broadcaster said he supports the proposal of his brother, incoming senator Raffy Tulfo, to decriminalize libel but to retain the civil liabilities.
"Libel should only be a civil action. If I were in Raffy's place, I would do the same thing. My first order of business in the Senate would be to file a bill that would decriminalize libel," Tulfo said.
"He is not doing it only for me, but for all the reporters and media workers," he added.
Tulfo was taken into police custody after his arrest.
He said his lawyers would file a motion for the court to lift the arrest warrant.
Apart from Aguirre, Executive Secretary Salvador Medialdea also sued Tulfo for cyber libel before the Manila RTC Branch 46 for allegedly maligning his name in his columns published in the Manila Times.
Tulfo now writes a column for The STAR.