INC endorses Belmonte, Sotto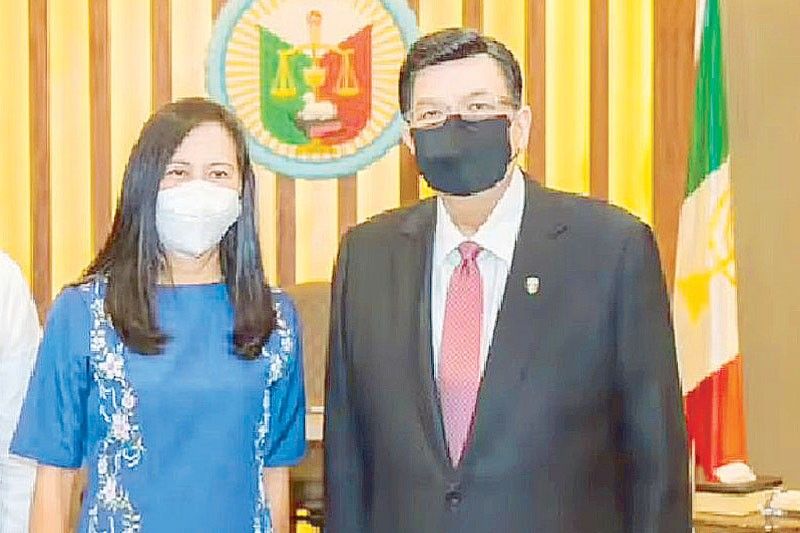 MANILA, Philippines — The Iglesia Ni Cristo (INC) has officially endorsed the reelection bids of Quezon City Mayor Joy Belmonte and her running mate Vice Mayor Gian Sotto.
Belmonte and Sotto issued separate statements expressing gratitude to the church leadership and its members.
"I am very happy to have the honor of being trusted again by Iglesia ni Cristo, under the leadership of our beloved and respected executive minister, Brother Eduardo Manalo," Belmonte said in Filipino.
"I will never waste your trust. If I am reelected as mayor of Quezon City, you can expect that my service to the people will be in accordance with the needs of everyone and the teachings of the Great Creator," she added.
Sotto also expressed gratitude to Manalo for the church's endorsement.
"With God's guidance, we will continue with our work that is clean and honest to God and everyone," he added.
Congressional bets Arjo Atayde (District 1), Rep. Jesus "Bong" Suntay (District 4), Patrick Michael Vargas (District 5) and Marivic Co-Pilar (District 6) have also expressed gratitude to the church leadership and its members for their endorsement of their respective candidacies.
Endorsements for congressional candidates in the city's second and third district have yet to be announced.
The INC's headquarters is in Quezon City.