PNP to sue e-sabong cop for malversation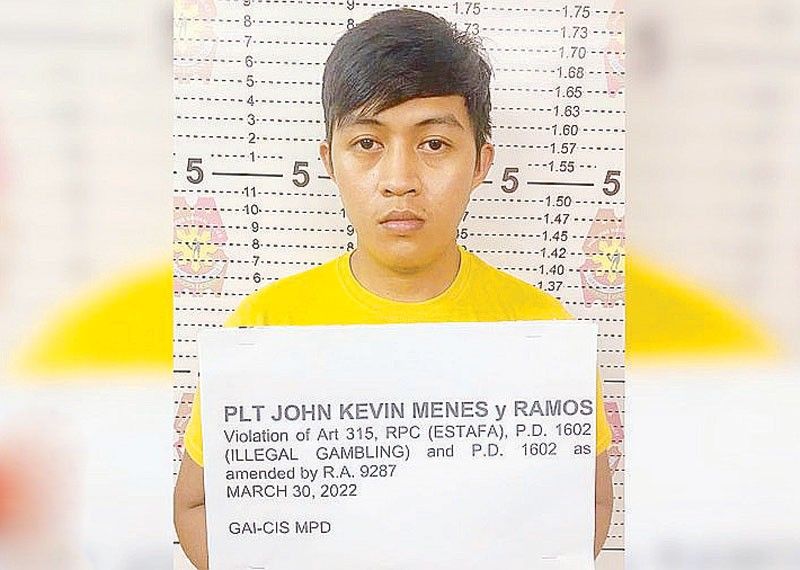 MANILA, Philippines — The Philippine National Police (PNP) will sue for malversation of government funds an anti-narcotics officer who was arrested while in the act of placing bets on an online cockfight in Sta. Mesa, Manila on Wednesday.
Col. Jean Fajardo, spokesperson for the PNP, said yesterday investigators learned that the police officer, Lt. John Kevin Menes, used P500,000 in police funds entrusted to him for online sabong.
"Menes' commanding officer had been looking for the money, which was supposed to be used in a planned drug bust. He could not account for it," Fajardo said in Filipino during an interview over Teleradyo.
Menes, assigned with the special operations unit of the Drug Enforcement Group's field unit in Calabarzon, was apprehended at the Pitmasters cockpit betting station along Ramon Magsaysay Boulevard.
Fajardo said Menes was placed under restrictive custody after he failed to account for the money. However, he escaped using a vehicle of his subordinate and went to the betting station in Manila.
Apart from charges of estafa and illegal gambling, Fajardo said the PNP will also file an additional complaint against Menes for malversation of government funds.
"He embezzled the P500,000 (drug bust) money that was in his custody," she said.