Quezon City expands free testing program
January 22, 2022 | 12:00am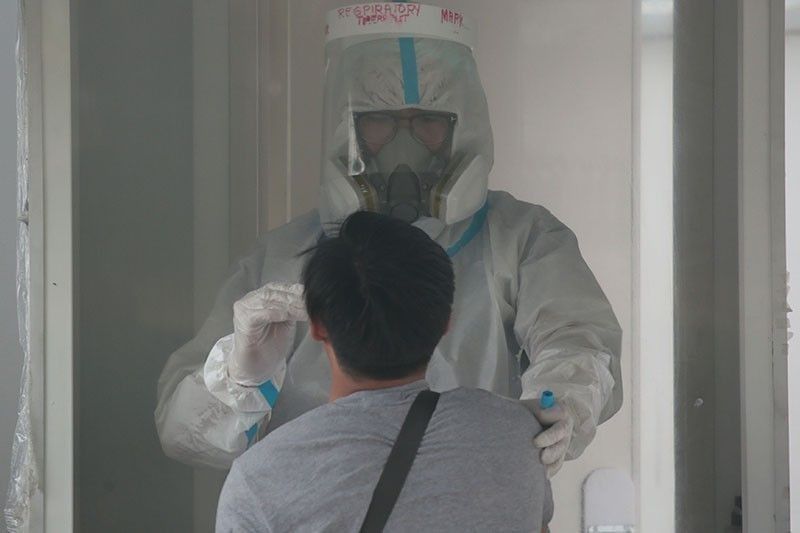 MANILA, Philippines — The Quezon City government has expanded its free COVID-19 testing program amid the surge in new cases believed driven by the highly transmissible Omicron variant, officials said yesterday.
Mayor Joy Belmonte stressed that strengthening the capacity of the City Epidemiology and Disease Surveillance Unit (CESU) would allow the local government to detect cases faster, prevent the virus from spreading and respond to the needs of the citizens accordingly.
"More than ever, we must think of our priority sectors such as senior citizens and those with comorbidities who rely on speedy test results in order to receive immediate and appropriate medical care," Belmonte said.
CESU chief Rolando Cruz said the city recently beefed up its testing capacity with the acquisition of 100,000 rapid antigen test kits and continued collaboration with the Philippine National Red Cross for the expanded allocation of RT-PCR test kits.
He said the local government also established additional community-based testing centers, which are strategically located in all districts, to accommodate and identify more residents who might have the virus.
"Each testing center is equipped with swab booths and can accommodate between 100 and 200 individuals per day," Cruz said.
As of Jan. 19, 17 community-based testing centers have been set up across the city.
The QCX Museum located at the Quezon Memorial Circle was also converted into a testing center.
Cruz reminded residents to book their appointments online at http://bit.ly/QCfreetest.