Renovated Manila Zoo to reopen on December 30
December 23, 2021 | 12:00am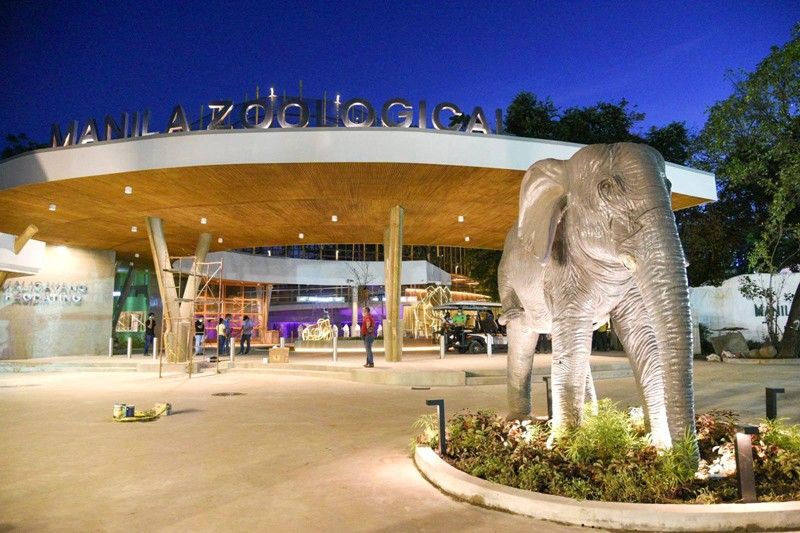 MANILA, Philippines — The Manila Zoo will be have a soft opening on Dec. 30, two years since it was shut down and underwent renovation after it was flagged for dumping untreated waste in Manila Bay.
The reopening will be reserved for the 1,300 zoo workers who will be treated as VIP guests as a tribute to their hard work, according to Mayor Isko Moreno.
The newly renovated zoo will have an Animal Museum, Botanical Garden and Butterfly Garden.
The zoo underwent first renovation since it opened in 1959, with glass enclosures for the animals and elevated viewing decks as well as pathways for the public.
"It was really stinky here before. This is one for the books. It makes you feel you're in Japan or in Jurassic Park," Moreno said during a visit to the zoo on Tuesday night.
Patterned after the Singapore Zoo, he said the Manila Zoo has a state-of-the-art sewage treatment plant.
The zoo was flagged by the Department of Environment and Natural Resources for dumping untreated wastewater in Manila Bay.
Mali, the elephant, got a larger space in the five-hectare facility despite calls from animal rights groups to free her and transfer her to a sanctuary.
Animal rights group PETA has been calling on the city government to free Mali, who has suffered "potentially fatal cracked nails and foot pads, which are open to infection, and overgrown cuticles due to living in a concrete enclosure for over four decades."
"The entire Manila Zoo measures only 0.055 square kilometers. Mali's enclosure is a small piece of that. For her physical well-being, Mali needs grass to cushion her aching joints and room to move, not a cramped pen," PETA said on its website.
In 2013, Mali got help from Beatles singer Paul McCartney, who wrote to then president Benigno Aquino III and asked for the elephant's transfer to a sanctuary in Thailand.
Singer Cher also helped free elephant Kaavan from an Islamabad zoo in Pakistan and transfer him to a wildlife sanctuary in Cambodia.
In January 2019, Manila Zoo was shut down after Environment Secretary Roy Cimatu tagged the zoo's sewage as a major pollutant of Manila Bay.