Nuezca died of heart attack, BuCor insists
December 7, 2021 | 12:00am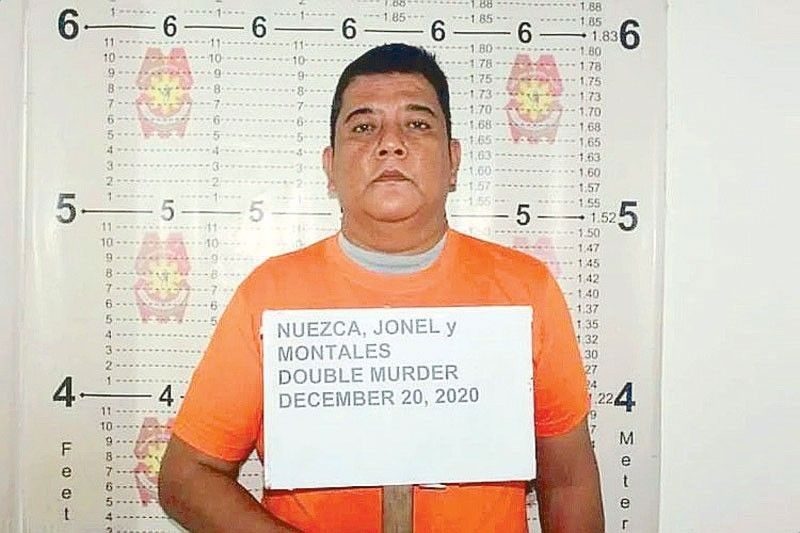 MANILA, Philippines — The Bureau of Corrections (BuCor) maintained yesterday that dismissed police officer Jonel Nuezca died of a heart attack at the New Bilibid Prison (NBP) in Muntinlupa last week.
Although the National Bureau of Investigation (NBI) has yet to release its autopsy report, prison officials believe that Nuezca succumbed to cardiac arrest.
BuCor spokesman Gabriel Chaclag said based on initial probe and medical examinations, Nuezca died of a "natural cause."
The BuCor is expecting the results of the autopsy on Nuezca within the week to complete the investigation report, according to Chaclag.
"But for those asking if there was foul play, based on our initial investigation and questioning of his fellow inmates, his death points to natural causes," Chaclag said.
"He had no enemies and there were no suspicious incidents before he was brought to the NBP Hospital," the BuCor official added.
Chaclag said based on medical examinations conducted by NBP doctors, Nuezca's body showed no signs of torture or violence.
He said the NBI's autopsy results would put closure into the convict's death.
The Philippine National Police said it would extend assistance to the family of Nuezca, who was stripped of all his benefits following his dismissal from the PNP earlier this year.
PNP chief Gen. Dionardo Carlos said he has ordered the Tarlac police to reach out to Nuezca's family.
Last August, Nuezca was convicted for the murder of Sonia Gregorio, 52, and her son Frank Anthony, 25, following an argument over the use of an improvised firecracker on Dec. 20, 2020.
A Tarlac court sentenced Nuezca to life in prison.