Basilan mayor killed, another mayor wounded in Zamboanga City shooting
December 6, 2021 | 10:57am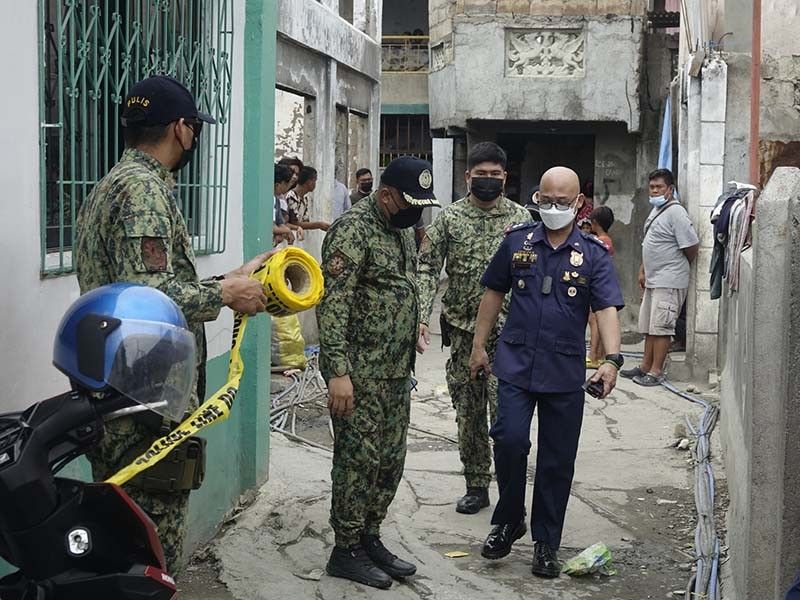 ZAMBOANGA CITY, Philippines (Update 2; 4:14 p.m.) — Darusallam Lajid, mayor of Al-Barka in Basilan, was killed in a gun attack in Zamboanga City on Monday morning that also left Akbar Mayor Alih Sali injured.
Sali's driver Barad Nuruddin was also killed in the attack.
In an initial statement Monday, the Zamboanga City Police Office said the two mayors were attacked by four men on motorcycles in a seaside village in Barangay Baliwasan in Zamboanga City. The mayors had just arrived from Basilan on a small boat.
Police Maj. Chester Natividad, Police Station 11 commander, said the the victims were shot around 8:30 a.m. by one of the assailants who had been waiting in a narrow alley.

"The victims who came from Basilan aboard a speedboat clandestinely landed among the houses and while walking towards their vehicle they were shot by one of the suspects," Natividad said.
Witnesses said the attackers quickly escaped and boarded an old model Adventure sport utility vehicle.
Politics believed to be behind shooting
The victims were immediately rushed to the private Brent Hospital in Zamboanga City where Lajid eventually succumbed to multiple bullet wounds.
Sali, who was also wounded in the attack, is now confined in the hospital.
The victims' relatives in Basilan are convinced the attack is related to local politics but could not say who the target of the shooting was.
It will be recalled Lajid forged a peace pact with Al-Barka Vice Mayor Mujib Jakilan last month. Their followers had engaged in a shootout in August that left two dead and three wounded.
Natividad said that police do not yet know the motive for the attack but also said that "[w]e all know it is political season and if they have conflict [in their areas], they are drawing their conflict here while we have no idea as to the nature of their conflict."
Deputy Speaker Mujiv Hataman (Basilan) on Monday denounced the attack, saying "this violent crime has no place in a society that is deeply anchored on peace and a shared faith."
Hataman said that while the victims were members of a different political party, they are all Basileños who aspire for the betterment of the province and respective constituents. He described the mayors as close friends and members of the Basilan Peace Riders and Basilan Practical Shooters Association.
"I condemn the people behind the shooting, and I call on the authorities to thoroughly investigate the murder of a public official and the wounding of another," he said.
Basilan Gov. Jim Salliman, chairperson of the inter-agency Provincial Peace and Order Council, has asked the provincial police to cooperate with the Zamboanga City police in identifying suspects in the attack.
Salliman has also condemned the shooting. — with reporting from Cotabato City