Quezon City reaches 1.7 million vaccination target
October 28, 2021 | 12:00am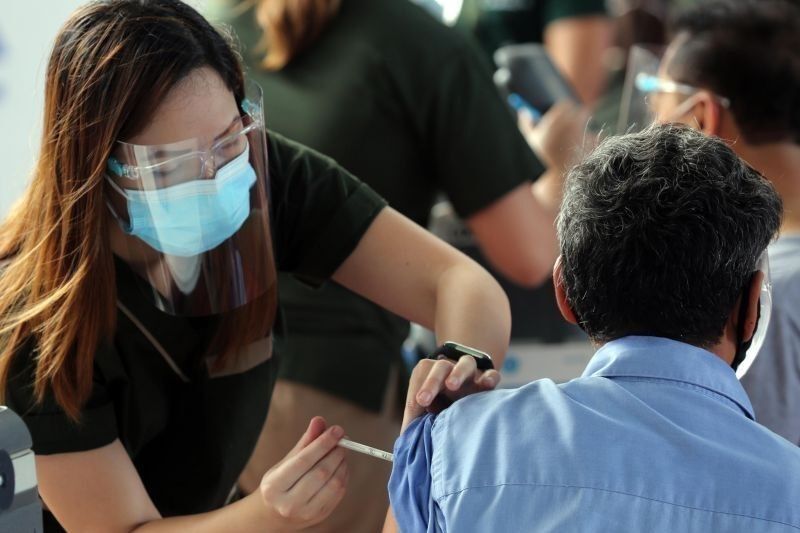 MANILA, Philippines — The Quezon City government has reached its target of fully vaccinating 1.7 million residents and workers against COVID-19.
As of yesterday, the local government said a total of 1,703,329 people in Quezon City have been fully vaccinated, reaching its 70-percent target to achieve population protection.
Data showed that 1,832,300 city residents have received at least one dose of COVID vaccines, with more expected to be inoculated in the coming weeks.
During her State of the City Address on Monday, Mayor Joy Belmonte vowed to continue the vaccination program to reach as many residents as possible.
"Even if we have already reached the target, we should vaccinate everyone who wants to get inoculated," Belmonte said. "We have a saturation drive and we go to communities where there are reported clusters of unvaccinated people."
Belmonte also revealed plans to mainstream the COVID-19 inoculation program by stockpiling vaccine doses in health centers, lying-in clinics and hospitals to accommodate those who do not want to go to vaccination sites.
Following the start of vaccination of minors with comorbidities, the city government also opened the registration for the rest of the pediatric population aged 12 to 17.
Belmonte earlier stressed the importance of vaccinating minors, noting that it is necessary to achieve herd immunity as minors represent a big portion of the city's population.