TUPAD gets P12 billion budget hike in 2022
October 21, 2021 | 12:00am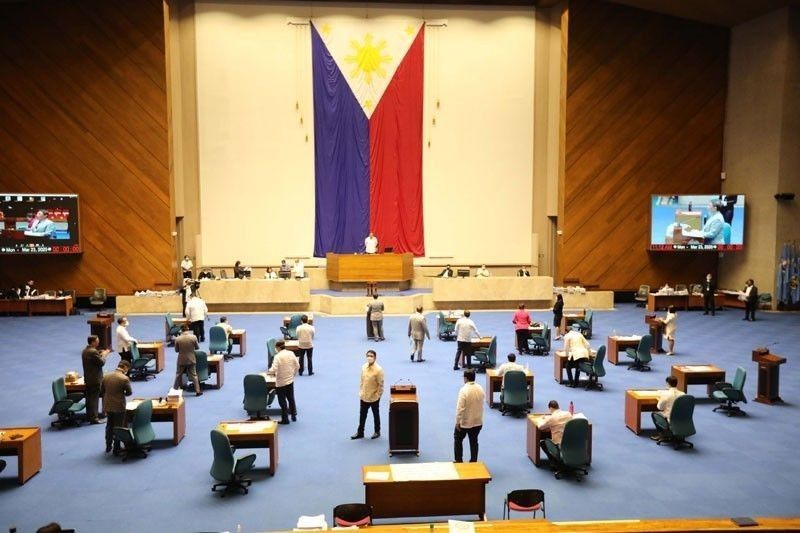 MANILA, Philippines — The Department of Labor and Employment (DOLE)'s Tulong Pangkabuhayan sa Ating Disadvantaged/Displaced Workers or TUPAD program will get a funding increase of P12 billion for next year despite alleged anomalies in the distribution of cash aid to beneficiaries.
The House of Representatives has approved the DOLE's request for additional budget for the program, which benefitted over two million displaced workers during the COVID-19 pandemic.
The committee headed by ACT-CIS party-list Rep. Eric Yap has realigned P10 billion in additional appropriation for the government's cash-for-work program.
"We see the need for the government to continue supporting our countrymen who lost their jobs due to the pandemic. This is one of the sectors that need our help the most," Yap told The STAR.
He said the budget increase for the TUPAD program would allow the DOLE to prioritize "indigent families, informal workers and those under the lower poverty level, as determined by the Department of Social Welfare and Development."
The amendment brings to P30 billion the total allocation for the program under the 2022 General Appropriations Bill, for an increase of P12 billion from its P18 billion budget this year.
In the National Expenditure Program submitted by the executive branch to Congress, the TUPAD program was given P20 billion.
The DOLE has proposed a budget of P44.36 billion for 2022, an increase of P7.758 billion from this year's appropriation of P36.607 billion.
TUPAD is a community-based assistance program that provides emergency employment for displaced workers for 10 to 30 days, depending on the nature of work to be performed.
Labor Secretary Silvestre Bello III has suspended the cash-for-work program in Quezon City after hundreds of 2nd District residents complained that they received only P2,000 instead of P7,500 allocated to each beneficiary.
The DOLE has tapped the National Bureau of Investigation to probe the alleged anomaly where as much as P40 million in TUPAD funds were reportedly pocketed.
The specific TUPAD program in Barangay Holy Spirit was reportedly implemented by the DOLE in partnership with the office of Rep. Precious Hipolito-Castelo.