Galvez: Provinces to get bulk of vaccine deliveries
October 15, 2021 | 12:00am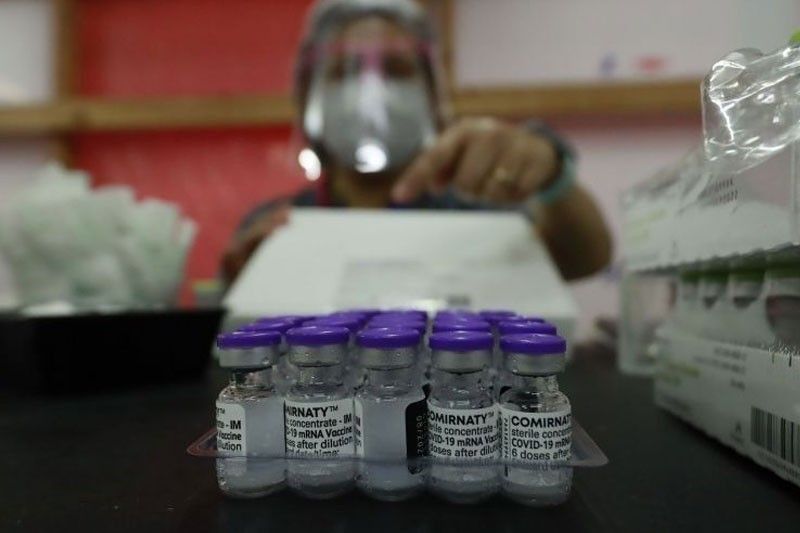 MANILA, Philippines — More COVID-19 vaccines will be delivered to the provinces, according to vaccine czar Carlito Galvez Jr.
"In line with our recalibrated vaccine deployment strategy, we are sending the bulk of the latest vaccine arrivals to regions and provinces beyond the NCR (National Capital Region)," Galvez said yesterday.
He said 87,690,960 vaccine doses arrived in the country as of Wednesday.
Galvez was reacting to the concerns raised by Albay Rep. Joey Salceda that Bicol has the lowest vaccine allocation.
Salceda said only 10 percent of the eligible population in the region have been vaccinated against COVID.
However, Galvez said data from the National Vaccination Operation Center showed that Albay has 19,261 Sinovac doses and 24,089 Pfizer doses, which remain unutilized as of Oct. 10.
He said Albay's average daily vaccination rate from Oct. 3 to 9 has reached only 3,527 jabs per day despite the steady stream of supply.
In Davao City, the COVID-19 task force vaccination cluster has opened more so-called Bakuna Nights sites to cater to those who cannot go to vaccination sites during working hours.
"We are looking into Abreeza Mall, Gaisano Mall, SM Lanang and Gaisano Mall Toril," city COVID-19 task force spokesperson Michelle Schlosser said.
She said 66.08 percent of the eligible population in Davao have been vaccinated as of Oct. 9.
Schlosser said 792,932 residents have received their first dose and 600,070 have been fully vaccinated. – Edith Regalado, Delon Porcalla