Quezon City ready to roll out COVID-19 jabs for minors
September 16, 2021 | 12:00am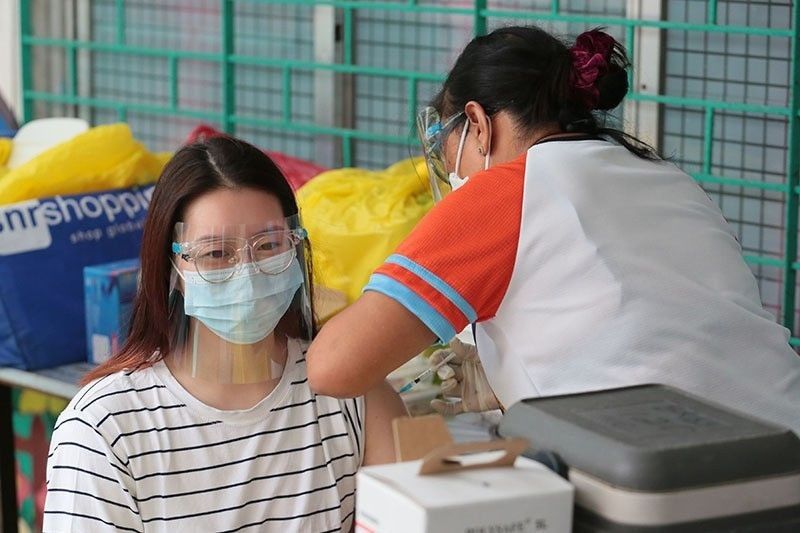 MANILA, Philippines — The Quezon City government has started preparations for the registration and rollout of COVID-19 vaccination program for minors, Mayor Joy Belmonte announced yesterday.
Belmonte reiterated the importance of vaccinating children to achieve population protection against the viral disease.
Quezon City has inoculated over 1.7 million people, representing 80 percent of the city's adult population.
"It is now time to shift our attention to minors because they are also vulnerable to the virus," Belmonte said. "They comprise about 30 percent of the city's approximately 3.1 million population and it is impossible to reach herd immunity or 80 percent of the total population without including minors in the vaccination."
Belmonte had appealed to the national government to start allowing children to get vaccinated.
Joseph Juico, co-chairman of the city's vaccination task force, said they are working with private and public schools for the possibility of putting up vaccination sites in campuses once the government gives the green light to inoculate minors.
According to the local government, an estimated 267,000 students aged 12 to 17 are enrolled in Quezon City schools.
Juico said the task force is also coordinating with barangay officials for the listing of out-of-school youth, homeschooled and those enrolled in schools outside the city.
The online registration system for minors will also be activated to enable them to schedule the date, time and venue of their vaccination.
"Once we have the necessary guidelines and vaccine supply from the national government, we will immediately start the vaccination of minors," Juico said.
64 nuns catch COVID
Meanwhile, the Quezon City government has placed a convent under a special concern lockdown after 64 nuns and dozens of other personnel tested positive for COVID-19.
Contact tracing is underway to determine the extent of transmission of the virus at the Religious of the Virgin Mary Convent in Barangay Kaunlaran, city hall said.
Initial data from the local government showed that 114 people in the convent, including 64 nuns, 18 lay partners, 28 healthcare personnel and four drivers have tested positive for the virus.
Most of the COVID-19 cases were either asymptomatic, mild or moderate. Two patients are considered severe and being treated at the intensive care unit of the convent's infirmary.