Drug lord witness vs De Lima dies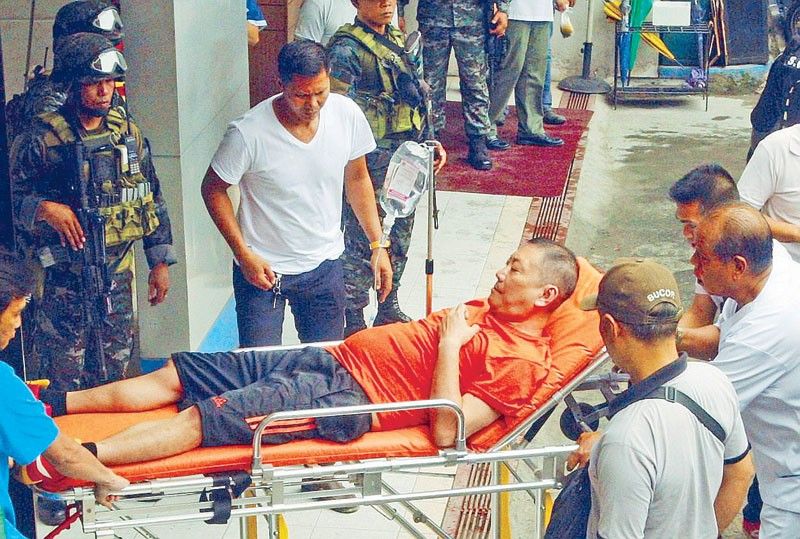 MANILA, Philippines — Convicted drug lord Vicente Sy died on Thursday, the Bureau of Corrections (BuCor) said yesterday.
Sy is the second witness in the drug charges against detained Sen. Leila de Lima to die behind bars after convicted bank robber Jaybee Sebastian died of COVID-19 last year.
Last year, Sy told a Muntinlupa court that he never met nor gave money to De Lima. Sy reportedly contributed P500,000 to De Lima's senatorial campaign in 2012.
Sy was brought to the Philippine Marine Naval Hospital on July 27 after experiencing breathing difficulties. He received oxygen and emergency treatment, according to BuCor spokesperson Gabriel Chaclag.
Sy was later returned to his cell at the Philippine Marine Corps BuCor extension facility with his prescription medicine.
On Thursday, doctors of the New Bilibid Prison (NBP) checked him and found he had suffered a stroke.
"He experienced several seizures while still at Fort Bonifacio but was revived," Chaclag said.
The same day, Sy was brought to the NBP hospital in Muntinlupa City for further treatment, management and preparation for outside emergency referral.
He was brought to the Ospital ng Muntinlupa. While waiting for an available slot for admission, he experienced another cardiac arrest and died at around 8 p.m., Chaclag said.
In September 2016, Sy, Sebastian and Peter Co were stabbed in a riot at the NBP's Building 14, which houses high-profile and high-risk inmates.
Meanwhile, Justice Secretary Menardo Guevarra expressed confidence that Sy's death will not affect the cases filed against De Lima.
"I have been informed that this witness had testified in the criminal cases against De Lima. He had also been cross-examined. So I suppose his death will not have any impact in the prosecution of the cases," he said.
While he has yet to receive the formal report, Guevarra said he was informed yesterday that Sy died "on account of various illnesses."
Guevarra said the BuCor will conduct an autopsy on Sy's body to determine the cause of death. – Robertzon Ramirez