Villar: Estrella-Pantaleon Bridge to open this week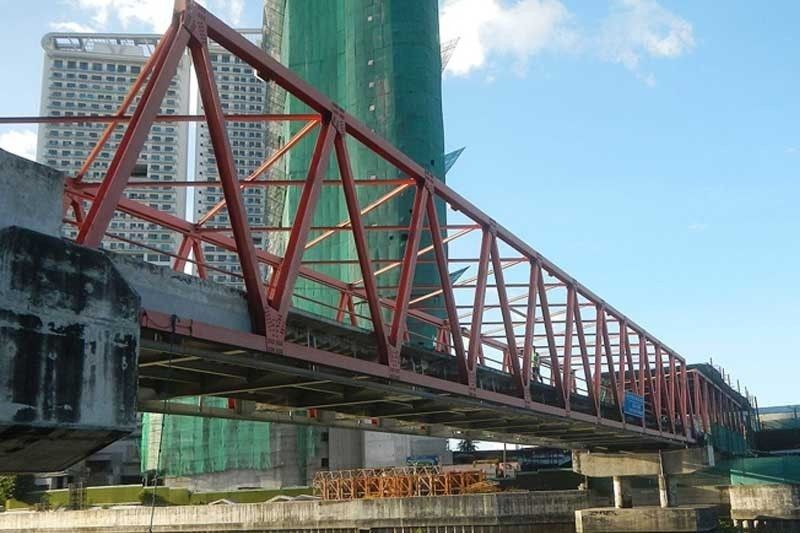 MANILA, Philippines — The P1.46-billion Estrella-Pantaleon Bridge connecting the city of Mandaluyong to the central business district of Makati will finally open to motorists this week, Department of Public Works and Highways (DPWH) Secretary Mark Villar announced yesterday.
Villar said despite the challenges brought by the COVID-19 pandemic, the DPWH delivered its commitment to finish the bridge this month to decongest traffic along EDSA.
While the pandemic may have slowed down work on the Estrella-Pantaleon bridge, the Unified Project Management Office team led by DPWH Undersecretary Emil Sadain worked double time to complete the project.
The bridge can accommodate about 50,000 vehicles daily, Villar said.
It is one of the two bridges funded by the Chinese government. The other one is the Binondo-Intramuros Bridge in Manila, which is set for completion before the end of the year.
New Mandaluyong jail
Meanwhile, Villar inaugurated on Tuesday the newly completed nine-story Mandaluyong City Jail in Barangay Plainview.
"We are glad to turn over this correctional facility to help improve the living conditions of detainees, especially during the pandemic where physical distancing is important," Villar said.
The detention facility can accommodate up to 5,000 inmates.
Villar said the new Mandaluyong City Jail was strategically built beside the Philippine National Police (PNP), Bureau of Jail Management and Penology (BJMP) and Bureau of Fire Protection buildings.
He said the jail is equipped with closed-circuit television system, ventilated dormitories, kitchen and laundry areas, an elevator, a generator facility, recreational area, isolation and infirmary rooms, sports facility, fire protection system as well as office spaces for PNP and BJMP personnel.
The 9,873-square-meter facility located in Maysilo Circle will house some 2,000 inmates of the congested city jail.
"This project is a testament of the Department of the Interior and Local Government's efforts in decongesting jails," Villar said.
The DPWH Metro Manila First District Engineering Office constructed the jail.