Cousins, brods nabbed in drug den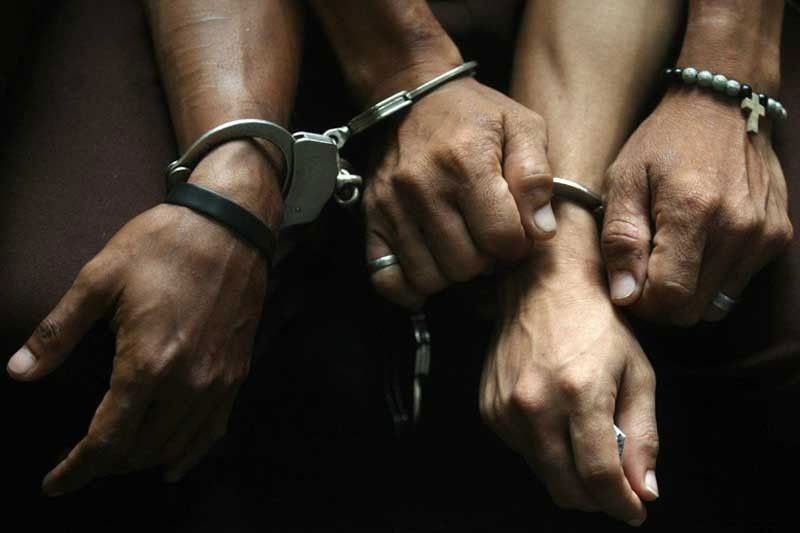 MANILA, Philippines — Two cousins and two brothers were arrested in a suspected drug den in Caloocan on Friday night.
Security guard Armando Pia Gianan, 47; Rommel Posada Gianan, 46; brothers Alexander Sabarillo Pulido III, 43, and Alexander I, 50; and driver Alfredo Guillen Aquino, 46, were caught in a sting at a house at the corner of Bernadette street and 8th Avenue in Grace Park, Barangay 59.
Anti-narcotics officers from the Northern Police District (NPD) recovered 25 grams of methamphetamine hydrochloride with a street value of P170,000, pieces of aluminum foil and lighters at the house.
Police said the Gianan cousins and the Pulido brothers are included in the NPD drug watchlist. The four men and Aquino reportedly sold P7,000 worth of shabu during the sting.
Meanwhile, four more persons were arrested in another sting in Makati, also on Friday night.
Angelito Piccio Camanero, 46; Erwin Kabigting Rita, 41; Robin Ambrosio Corcuera, 30, and Ren Ren Kabigting Lazaro, 41, reportedly sold P1,000 worth of shabu during the sting along D. Gomez street in Barangay Tejeros.
Operatives of the Makati police's anti-drug unit also confiscated 55 grams of shabu valued at P374,000.
All nine suspects face charges of possession and sale of illegal drugs.