Skyway 3 no-truck zone starting July 12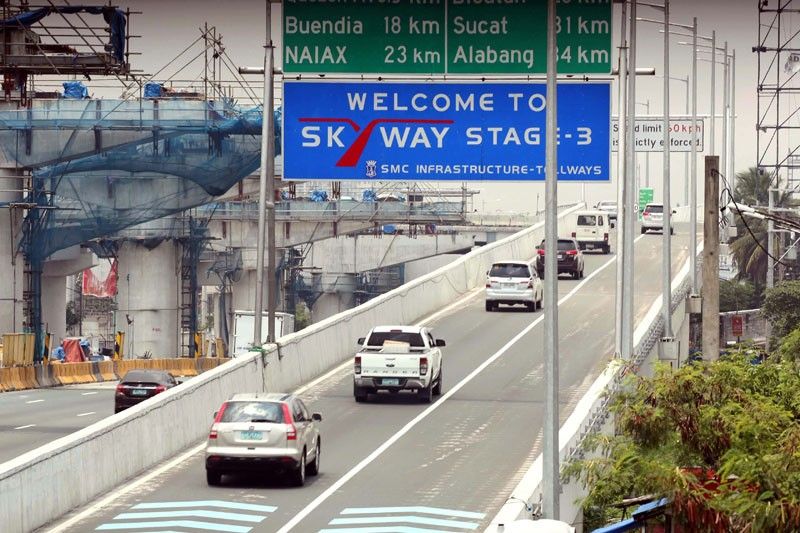 MANILA, Philippines — The 18-kilometer Skyway Stage 3 will be a no-truck zone and exclusive to Class 1 vehicles with Autosweep RFID stickers beginning July 12, San Miguel Corp. (SMC) announced yesterday.
SMC president Ramon Ang said the decision to make Skyway 3 a no-truck zone was reached to address safety concerns on the elevated expressway.
Limiting the expressway to RFID Class 1 vehicles will prevent the possible transmission of COVID-19 and ensure efficient traffic flow, Ang said.
"Limiting Skyway 3 to regular or Class 1 vehicles will further ensure safety for all users of the expressway," he said.
SMC estimates that around 80 percent of motorists using Skyway 3 are RFID users.
Beginning on Monday, SMC will also start collecting toll on the expressway after nearly seven months since it was opened to the public for free in December last year.
SMC said its total forgone revenue on Skyway 3 has reached close to P3 billion.
Last March, the Toll Regulatory Board approved provisional toll rates for Class 1 vehicles of P30 from Sta. Mesa to Ramon Magsaysay, P105 from Buendia to Sta. Mesa, P129 from Ramon Magsaysay to Balintawak and P264 end-to-end or from Buendia to NLEX.