1 dead in Navotas fire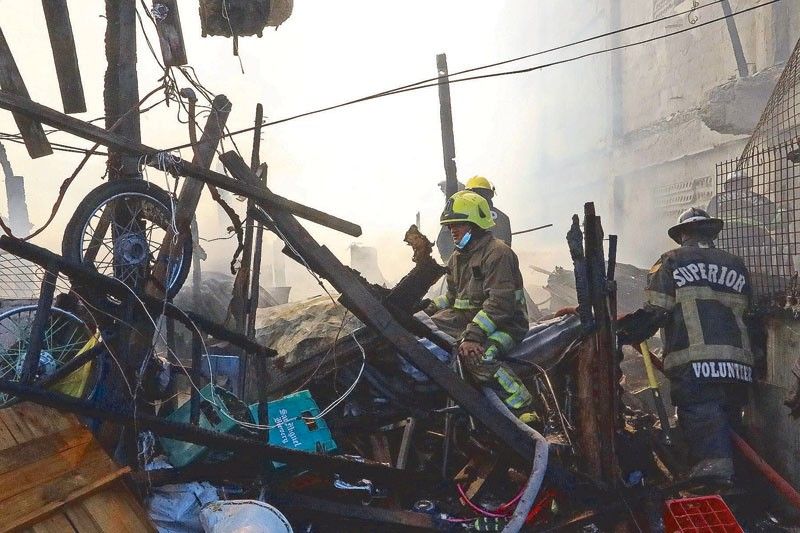 MANILA, Philippines — A woman died in a fire that razed shanties in Navotas City yesterday.
The city government identified the fatality as Madel Santos, 50, but did not provide other information.
The fire destroyed around 70 houses, mostly shanties, along Riverside street in Barangay San Rafael Village (SRV), according to SFO2 Bernard Cabangbang of the local Bureau of Fire Protection (BFP).
The fire started at past 7:30 a.m. and reached second alarm before it was put out at around 9:03 a.m. Eighteen BFP firetrucks, 23 more from volunteer fire brigades and three others from city-based fire groups rushed to put out the flames.
The BFP estimated the fire damage at around P100,000.
The city government said 169 families who lost their homes in the fire are staying at the SRV Elementary School and were given meals, blankets, mats and other items.
Some residents told investigators they saw children playing with matches just before the fire, Cabangbang said.