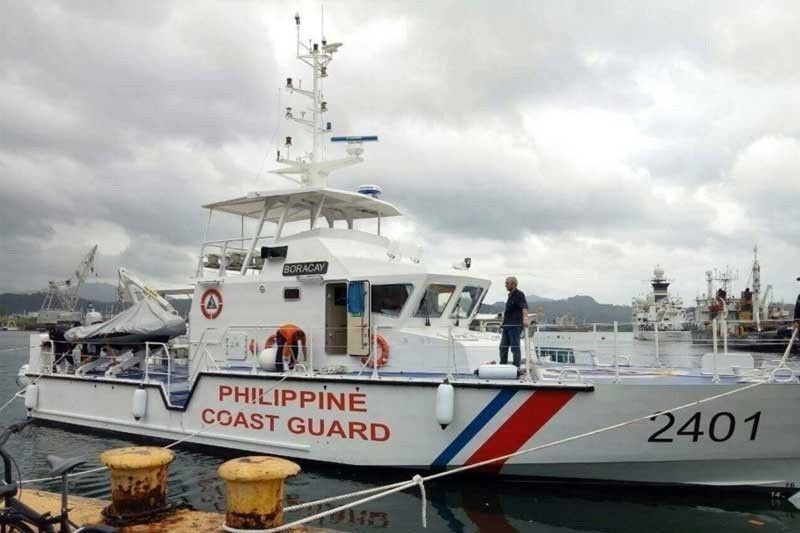 PCG divers yesterday conducted an underwater assessment of the M/V Titan 8.
French Embassy Twitter
PCG probes cargo vessel fire
MANILA, Philippines — The Philippine Coast Guard (PCG) is looking into the fire that struck a cargo vessel at the Delpan Wharf in Tondo, Manila on Saturday.
PCG divers yesterday conducted an underwater assessment of the M/V Titan 8.
They also took water samples from the area where the incident took place to check if the water was contaminated with oil.
Lt. Michael John Encina, spokesman for PCG National Capital Region and Cavite station commander, said the Coast Guard is also conducting a search and rescue operation for missing crewmember Juan Edmund Palanca.
Earlier reports said two persons were missing and six others were injured when M/V Titan 8 caught fire while refueling at around 9 a.m. The vessel was headed to Palawan.
Of those injured, two are crewmembers of M/V Princess Christine, the PCG said.
Reports said explosions were heard when the ship caught fire.
The fire was declared out at around 3 p.m.
According to the PCG, at least 40 houses near the Delpan Bridge were razed by the fire after tanks of LPG and drums of gasoline exploded.
"From the ship's captain and crew, we would like to know what were the goods on board the ship that caused the explosion," Encina said.
He said the ship's operator has not submitted a Master's Declaration of Safe Departure to the PCG Delpan station.
The Marine Environment Protection Unit of the PCG also laid out spill booms at the site as a precaution in case of an oil leak.