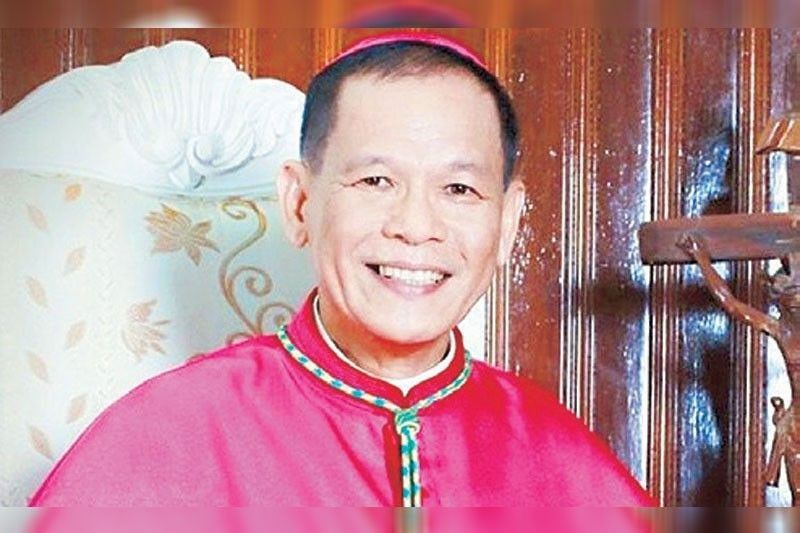 Capiz Cardinal Jose Advincula
STAR/File
New Manila archbishop installed next month
MANILA, Philippines — Cardinal Jose Advincula will officially assume his post as archbishop of the Archdiocese of Manila next month, an official said yesterday.
Manila apostolic administrator Bishop Broderick Pabillo told The STAR that Advincula will transfer from the Archdiocese of Capiz in Roxas City to the Archdiocese of Manila "upon his installation on June 24."
Asked what to expect upon Advincula's installation, Pabillo said that it would be better for the public to witness it for themselves.
In an interview over Church-run Radyo Veritas, Advincula asked the faithful to pray for him so that he would become a good shepherd of God.
Advincula is set to receive his biretta or "red hat" and the cardinal's ring on May 28 at the Immaculate Conception Metropolitan Cathedral in Roxas City in a ceremony to be led by Apostolic Nuncio to the Philippines Archbishop Charles John Brown.
The May 28 ceremony may be canceled, depending on the travel restrictions for Brown despite the preparations of the Archdiocese of Capiz, which said only around 300 people will be allowed to attend the event, in compliance with quarantine protocols.
Pope Francis named Advincula as cardinal in October 2020 along with 12 others and appointed him to the Archdiocese of Manila after appointing former Manila Archbishop Luis Antonio Cardinal Tagle as prefect of the congregation for the evangelization of peoples in the Vatican.
Advincula did not receive his red hat and ring after he failed to physically attend the consistory at the Vatican due to travel restrictions in the country brought by the COVID-19 pandemic.