BOC seizes P2.4 million worth of Agarwood
December 4, 2020 | 12:00am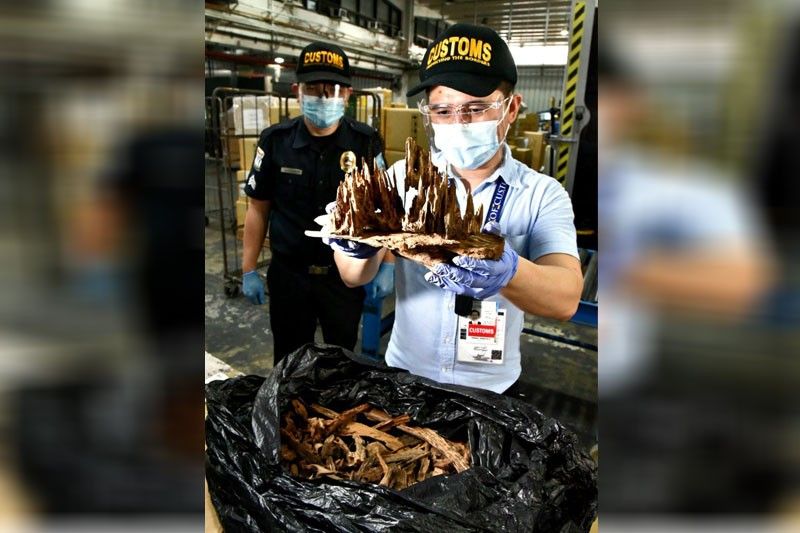 MANILA, Philippines — Three packages containing Agarwood, a rare wood species, with an estimated market value of P2.4 million were confiscated by the Bureau of Customs (BOC) at a warehouse in Pasay City on Wednesday.
The wood weighing at least 28 kilos were declared as face masks, clothes, shoes and handbags.
The packages were shipped by a resident from Davao and bound for the United Arab Emirates, the BOC said.
The BOC did not name the sender of the shipment.
Customs personnel said they checked the items after they noticed suspicious images when the shipment passed through an X-ray machine.
The sender tried to export the wood without the necessary permit from the Department of Environment and Natural Resources, according to the BOC.
Agarwood is reportedly the rarest and most expensive tree in the world because of its distinctive fragrance. It is used to make incense, perfume and medicinal products in the Middle East and Asia.
It can be sold at around P750,000 per kilo.
The DENR prohibits the selling of Agarwood or lapnisan.