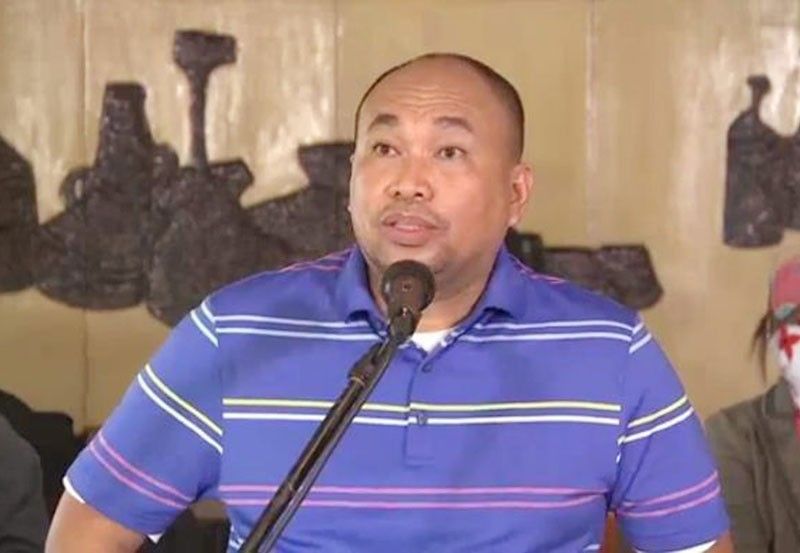 Self-confessed former communist rebel Jeffrey Celiz is presented to the public by the National Task Force to End Local Communist Armed Conflict in a Facebook post on Friday.
STAR/File
PNP: No celebrity linked to Reds
MANILA, Philippines — The Philippine National Police has not monitored any celebrity who might be involved with the Communist Party of the Philippines (CPP) or its armed component, the New People's Army (NPA), PNP chief Gen. Camilo Cascolan said yesterday.
He said they have yet to see a celebrity or television personality supporting communist rebels.
"None that I know," Cascolan said in a text message.
Lt. Gen. Antonio Parlade, commander of the military's Southern Luzon Command, has been under fire after linking celebrities to militant groups.
Among these personalities are Liza Soberano and Miss Universe 2018 Catriona Gray.
Parlade also accused the sister of actress and philanthropist Angel Locsin, Ella Colmenares, of having communist ties.
He claimed she joined the NPA in 2005 and was in Polillo island for several months.
Parlade is also the spokesman of the National Task Force to End Local Communist Armed Conflict (NTF-ELCAC), which aims to end communist insurgency during the term of President Duterte.
Gov't witness a drug protector?
Meanwhile, a self-confessed former communist rebel who surfaced last Friday and tagged militant organizations as fronts of the CPP is a fraud, the head of the Makabayan bloc in Congress said yesterday.
Bayan Muna party-list Rep. Carlos Zarate alleged that Jeffrey Celiz, who claimed to be Ka Eric Almendras, is a "paid military asset" tapped to spread lies to support the red-tagging spree by the NTF-ELCAC.
"All lies concocted by a fraud who was tagged as a drug protector in Iloilo by Duterte in 2016. He lied through his teeth when he boasted, among others, that he's an activist from (the University of the Philippines) but when he was exposed as a fraud he made up more fantastic stories, apparently to justify the payments given to him by Parlade et al," the deputy minority leader said.
"He will, of course, continue to spread lies to justify the pork barrel of his patrons now – the generals in the NTF-ELCAC. And also spread more lies to dupe the public and divert them from the real issues confronting our people – severe economic crisis, massive unemployment, unabated corruption, massive human rights violations by security forces, etcetera,"Zarate said.
The lawmaker also alleged that Celiz could also be misleading NTF-ELCAC into believing his claims.
"A paid military asset, a fraud and a drug protector is taking his handlers for a ride. They all deserve each other. He is even dragging us to justify his racket," he added.
The NTF-ELCAC on Friday presented Celiz to the media to prove its claim that the activist organizations are "front groups" of the CPP.
Celiz claimed he is a former cadre of the NPA "with 27 years of revolutionary experience."
He accused around 24 "mass organizations" in the country of being recruiters for the NPA and vowed to testify in the Senate to prove his allegation.
"I am (in the) process of executing my affidavit and sworn statement," said Celiz, who also tagged a number of lawmakers and claimed that a celebrity recently called out by Parlade was connected to the CPP's armed wing.
"I am coming out to support the Filipino people. The deceptive, manipulative and skillful, masterful lies of the CPP-NPA-NDF and the recruitment of the different sectors, more particularly of the youth sectors and students, must be put to a stop," Celiz said, referring to the National Democratic Front, the CPP's political arm. – Edu Punay