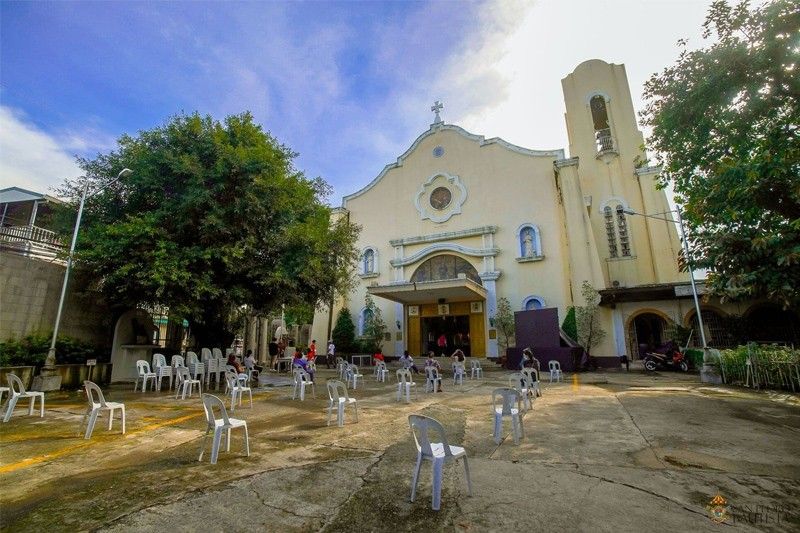 The Santuario de San Pedro Bautista along Del Monte Avenue in Quezon City, is also the headquarters of the Franciscan Order in the Philippines.
(Photo grabbed from Basilica Minore de Santuario de San Pedro's Facebook page)
Bill renaming Del Monte Avenue after FPJ opposed
Janvic Mateo
(The Philippine Star) - October 18, 2020 - 12:00am
MANILA, Philippines — Residents and parishioners are opposing the proposed legislation that will rename Del Monte Avenue in Quezon City after the late movie actor Fernando Poe Jr.
In just one week, an online petition has already gathered almost 1,000 signatures opposing the measure introduced by Sen. Lito Lapid, which would rename Del Monte Avenue to FPJ Avenue.
It cited the historical significance of the name of the avenue, which was derived from San Francisco del Monte, a retreat founded in 1590 by Franciscan missionary Fray Pedro Bautista, who was later canonized as a saint.
In an open letter to Lapid, Fr. Cielo Almazan – head of the Filipino Franciscans – said Del Monte was added to its name because it sits on a hilly area and to distinguish it from San Francisco de Manila, then the Franciscan Church in Intramuros.
"Today, the Minor Basilica of San Pedro Bautista stands in this place founded and made holy by this patron saint who actually lived and served in this place popularly known as San Francisco Del Monte," read the open letter.
"The profound religious significance lies in the fact that the first Christian community in this area (from which Quezon City emerged in 1939) was established in San Francisco del Monte," it added.
Almazan said the name must be preserved "due to the tremendous historical, religious and cultural significance attached to this name."
He said the area and the historical names are sacred to the civic and religious history of the city, appealing for the preservation of the rich historical, religious and cultural values attached to the name Del Monte Avenue.
"There is no doubt that FPJ has done great things to the movie industry. He can be honored via a street renamed after him, but please choose another street… that is not named after anybody, without any historical or religious significance, or constructed in its present state only after World War II," read the open letter.
"While the office of FPJ productions is on Del Monte Avenue corner Biak na Bato, FPJ turned the whole (city) into his studio as he shot many of his movies in different areas of this city," it added, noting different other streets that are his favorite locations for his movies.
The National Historical Commission of the Philippines (NHCP) also expressed reservations over the proposed measure, citing the heritage law that prohibits renaming historical streets without due hearing and approval from the National Historical Institute.
Historical streets are those whose names have been in existence for at least 50 years. Del Monte Avenue has been known as such since 1961, according to the NHCP.