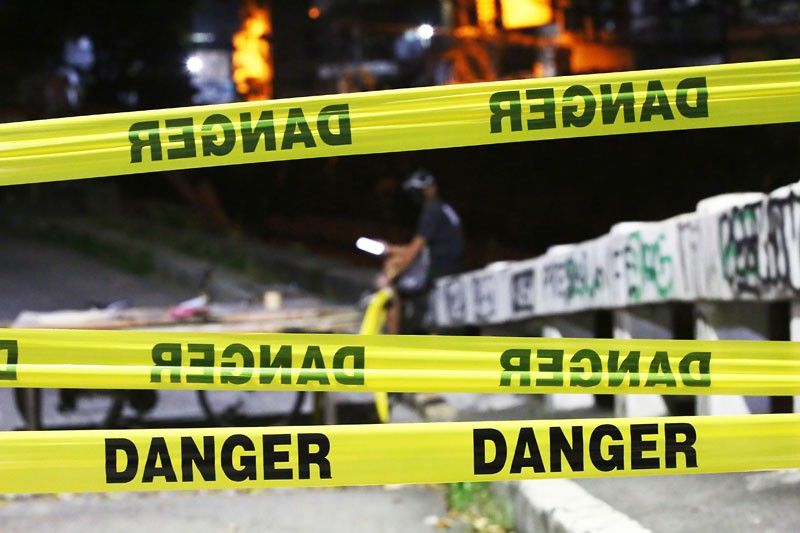 In Quezon City, 49 cases of COVID-19 with three deaths were reported.
Miguel De Guzman
COVID-19 cases in Metro Manila rise
MANILA, Philippines — The number of confirmed cases of coronavirus disease 2019 (COVID-19) in Metro Manila continued to increase in the past two days.
In Quezon City, 49 cases of COVID-19 with three deaths were reported.
Three patients who tested positive for the virus were sent back home to poor communities in the city on Saturday due to a lack of hospital space.
Mayor Joy Belmonte said they were trying to extract the patients without causing panic among the residents.
"They are home and not admitted to hospitals. That's a little shocking and disturbing," Belmonte said in an interview with ANC.
Under government protocols, persons who have tested positive for COVID-19 should be picked up and confined in a hospital.
"But in this case, because of the lack of quarantine facilities, they were no longer picked up. Local officials are making sure that they don't spread the disease," Belmonte said.
In San Juan City, another COVID-19 death and six new confirmed cases were recorded, bringing the total cases to 41.
Mayor Francis Zamora said the city has a total of four deaths while 145 people are being monitored for the viral disease.
In Makati, Mayor Abby Binay said five new COVID-19 patients were reported on Saturday, bringing the total cases to 19.
Binay said two patients have died while two others have recovered.
In Taguig City, another person contracted the virus, bringing the COVID-19 cases to eight.
QC gov't: Metro Manila hospitals, not LGU, send positive COVID-19 patients home
Meanwhile, the decision of various Metro Manila hospitals to send home three Quezon City residents experiencing symptoms of COVID-19 was based on protocols set by the Department of Health (DOH).
Dr. Rolando Cruz, head of QC's Epidemiology and Surveillance Unit, made the clarification after it was reported that the three were sent home after being checked and tested for the virus.
Cruz said DOH Memorandum 2020-0108 issued on March 11 states that "persons under investigation (PUIs) and positive for COVID-19 patients who exhibit mild symptoms with no co-morbidities and are non-elderly are advised to be sent home for strict self-isolation and close monitoring by local health authorities."
Mayor Joy Belmonte, in an interview with a local network, expressed concern after the three residents were confirmed positive for COVID-19.
"Keeping them home is alarming because of the conditions in which they live and the ease with which they can transmit the disease," Belmonte said..
Cruz said the local government has started implementing "extreme enhanced community quarantine on residences of positive patients sent home wherein they shall be strictly monitored by uniformed personnel and provided with necessary assistance to ensure their isolation."
The local government has also identified various facilities where positive for COVID-19 patients who do not have the capacity to undergo self-quarantine due to their living conditions can be accommodated.