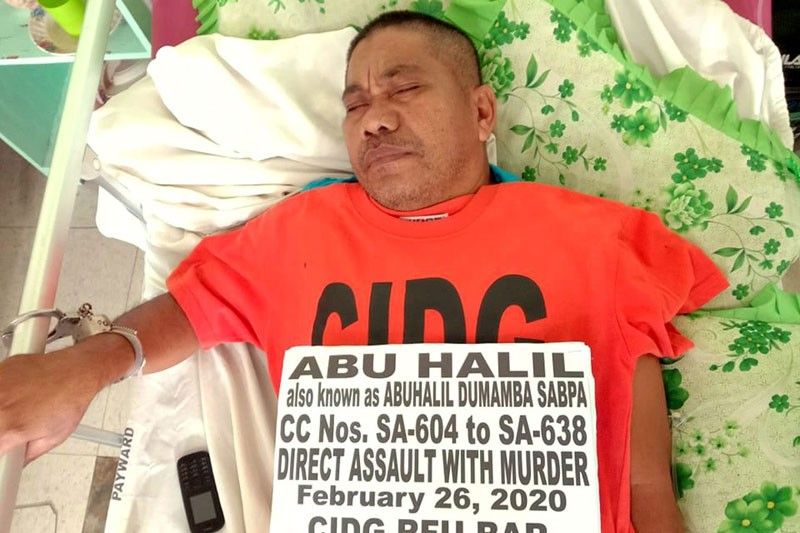 Wanted MILF man nabbed in hospital
John Unson
(The Philippine Star) - February 28, 2020 - 12:00am
COTABATO CITY, Philippines — A ranking member of the Moro Islamic Liberation Front (MILF) wanted for the death of 44 police commandos in Mamasapano, Maguindanao was arrested in a hospital on Wednesday.
Agents of the Criminal Investigation and Detection Group-Bangsamoro Autonomous Region arrested Abu Halil Sabpa at the Cotabato Regional Medical Center, where the suspect was being treated for an illness.
Sabpa and his followers were tagged in the attack on a contingent of the Special Action Force commandos in Barangay Tukanalipao in January 2015.
The encounter, known as the Mamasapano massacre, left 44 commandos, 15 MILF guerrillas and five villagers dead.
The warrant for Sabpa's arrest was issued by Judge Alandrex Betoya of the Regional Trial Court Branch 15.
Reports said that residents of Mamasapano informed the police of the suspect's confinement at the hospital.
The commandos were retreating from the nearby Pidsandawan town after killing in an encounter Malaysian terrorist Zulkfili bin Hir, alias Marwan, when gunmen belonging to the outlawed Bangsamoro Islamic Freedom Fighters attacked them from different directions.