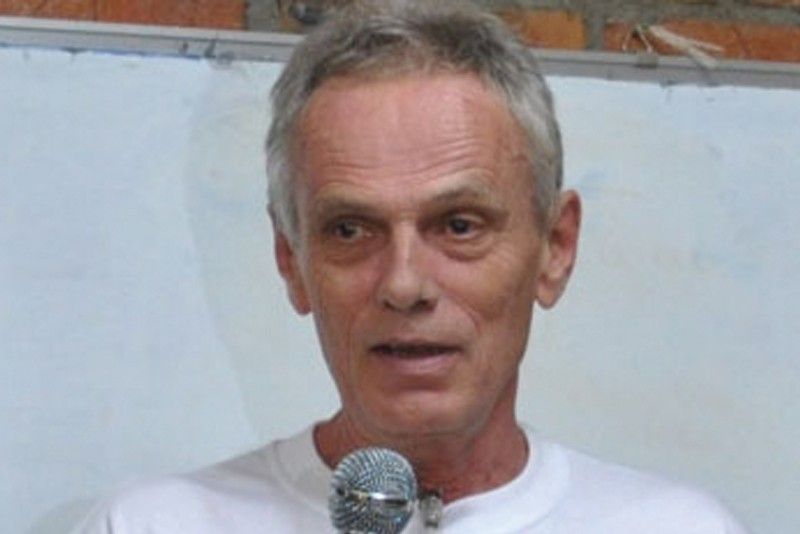 Willem Geertman
The Christian Messenger
Gunman in slay of Dutch missionary gets life
SAN FERNANDO, Pampanga , Philippines — The gunman in the killing of Dutch missionary Willem Geertman in this city on July 3, 2012 will spend the rest of his life in prison.
Regional Trial Court Branch 48 Judge Christine Marie Capule said Marvin Nuguid was found guilty of killing Geertman, who had been a missionary in the country for 40 years.
The RTC also asked Nuguid to indemnify the heirs of the victim P75,000 each.
In December 2012, the prosecutor's office filed robbery with homicide charges against the suspects, who also took the P1.2 million that Geertman had just withdrawn from a bank in Angeles.
However, Geertman's partner Ma. Aurora Santiago insisted the case was murder, citing the threats and harassment that the missionary had received.
Nuguid was identified as the gunman who fatally shot Geertman in the compound of Alay Bayan Inc., a relief and rehabilitation group which he headed, in Barangay Telabastagan.
He was arrested in Mexico, Pampanga in March 2014.
Santiago said the gunmen, two of them still at large, were hired killers.
The militant Alyansa ng Bayan-Central Luzon said justice has not been fully served in the case.
"He was merely the gunman not the mastermind," the group said, referring to Nuguid.