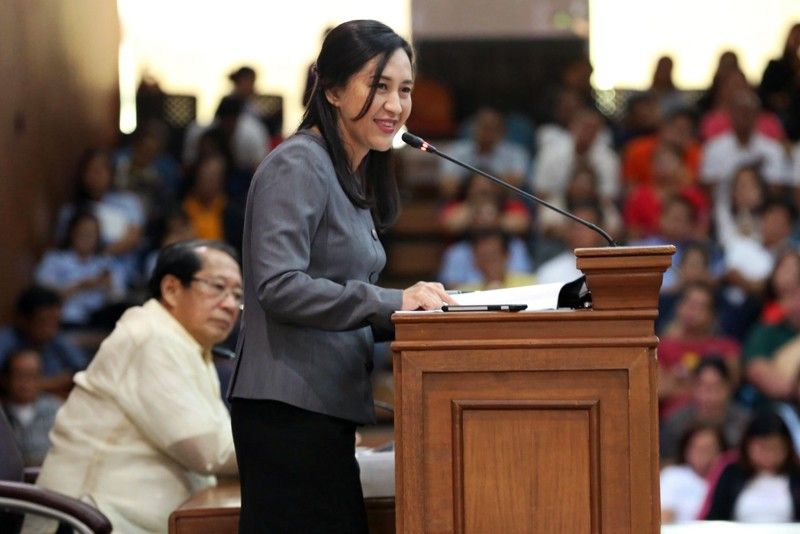 Quezon City Mayor-elect Joy Belmonte delivers her 'Ulat sa Bayan' yesterday, highlighting the accomplishments of the city council she headed for nine years.
Boy Santos
Joy Belmonte cites accomplishments in 'Ulat sa Bayan'
MANILA, Philippines — Quezon City Mayor-elect Joy Belmonte reported yesterday the city's accomplishments in pushing for landmark legislation as she steps down as head of the city council.
In her "Ulat sa Bayan," Belmonte lauded the 20th city council, which recently won the National Local Legislative Award for most outstanding city council conferred by the Department of the Interior and Local Government.
She headed the city council for three consecutive terms.
Under Belmonte's leadership, the council saw the approval of 298 ordinances and 948 resolutions.
Among the landmark legislation passed during her term were the rescheduling of the fair market values in the city and the gambling regulatory ordinance.
Belmonte, who won the mayoralty post by more than 100,000 votes over her closest rival, also initiated the approval of the Road Safety Code of Quezon City and the revised Traffic Management Code.
She commended the city council for exercising an "oft overlooked mandate" of its oversight function to ensure checks and balances in the local government.
The incoming mayor urged her successor, Vice Mayor-elect Gian Sotto, to improve the various projects initiated by her office, which include the establishment of an urban farming and protection center in the city as well as the Human Milk Bank.