7 hurt in gas explosion in Manila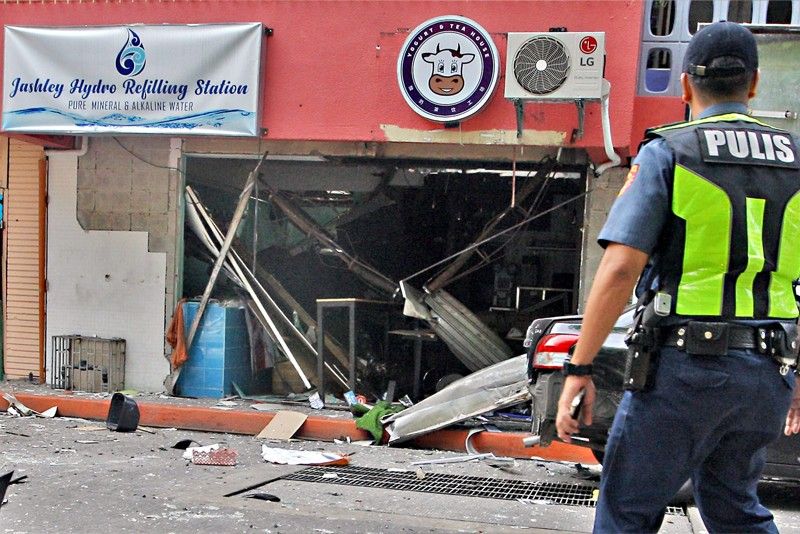 MANILA, Philippines — At least seven persons, including a three-year-old boy, were injured during an explosion in a milk tea shop in Sampaloc, Manila yesterday morning.
Marco Joseph Macabale, 3; Marilyn Pareño, 57; Merliza Defeo, 42; Shirley Villarazo, 47; Jeffrey Hernandez, 28; Raeniel Garcia, 37; and a certain "Espino," 38, a relative of Macabale, were taken to the Mary Chiles General Hospital and treated for minor injuries, said Lt. Col. Robert Domingo, Manila Police District (MPD) Station 4 commander.
Barangay 400 captain Wilma Taguba said a loud explosion was heard in the Yogurt and Tea House along Dalupan street around 8:10.
MPD ordnance experts said the explosion was caused by leaking gas that accumulated over a period of time.
The explosion damaged a nearby water refilling station and several vehicles.
Domingo said the store was closed at the time of the explosion, which could have been fatal if there were people in the establishment.
MPD director Brig. Gen. Vicente Danao Jr. assured the public that the explosion was not caused by an improvised explosive device.