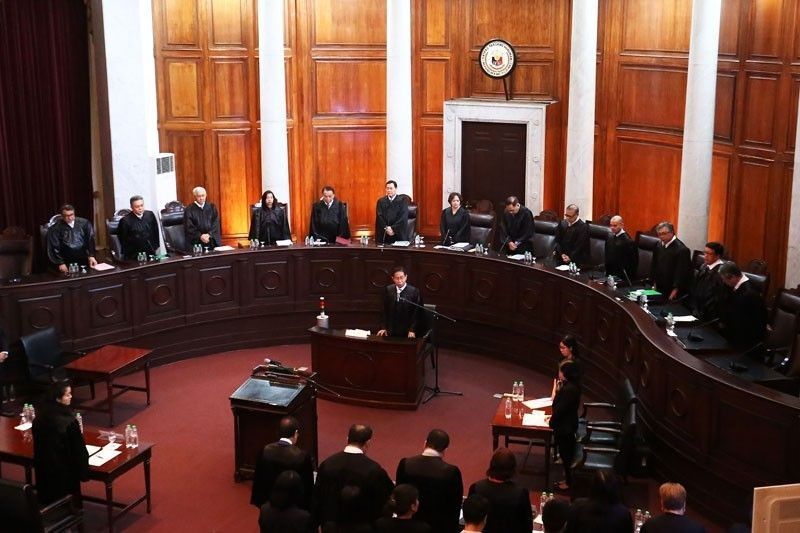 Nominees for deputy ombudsman face Judicial and Bar Council
Edu Punay
(The Philippine Star) - May 24, 2019 - 12:00am
MANILA, Philippines — The Judicial and Bar Council (JBC) yesterday screened nominees for the post to be left vacant by the retirement of Deputy Ombudsman for Luzon Gerard Mosquera next month.
The seven-member council grilled the eight nominees: Deputy Special Prosecutor Cornelio Somido, Ombudsman Director Beda Epres, former justice undersecretary Erickson Balmes, Quezon City Judge Rafael Hipolito and lawyers Eusebio Avila, Eduardo Bringas, Jacinto de la Cruz Jr. and Rodolfo Noel Quimbo.
They were asked about their eligibility for the position as well as their views on the mandate of the Office of the Ombudsman.
Balmes, a fraternity brother of President Duterte in Lex Talionis, said he hopes to join the anti-graft office because it has the "highest degree of integrity."
Avila said the ombudsman's office is always guided by two state policies: integrity and public trust.
He believes there are problems in the office that need to be addressed.
"So many complaints are being filed and the number of those handling the cases are not sufficient. That is why there is an issue on inordinate delays in the resolution of cases," Avila said.
Mosquera, who was appointed by former president Benigno Aquino III in 2012, will retire on June 1 after completing his seven-year term in office.
The JBC, which is tasked to screen nominees for positions in the judiciary and Office of the Ombudsman, is chaired by Chief Justice Lucas Bersamin. Justice Secretary Menardo Guevarra and Oriental Mindoro Rep. Salvador Leachon are ex-officio members.