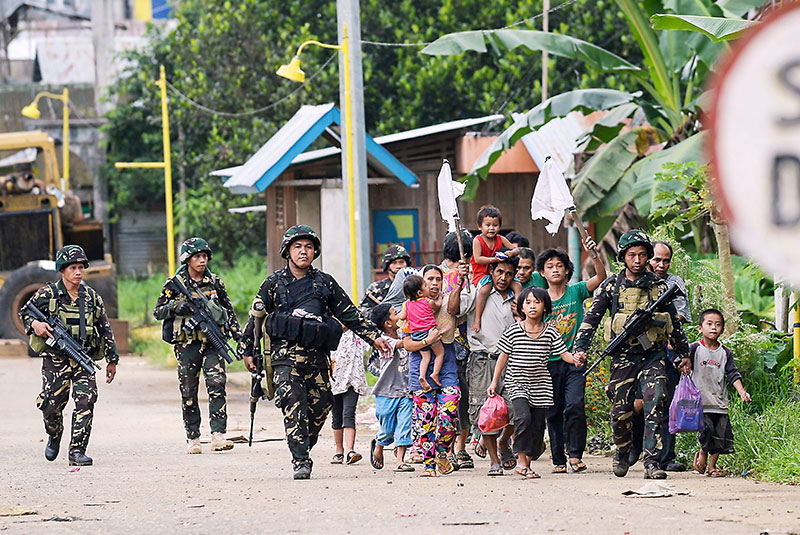 1.8 million children at risk due to conflict in Mindanao
MANILA, Philippines — The conflict in Mindanao continues to threaten some 1.8 million children, according to international child welfare organization Save the Children.
Albert Muyot, Save the Children Philippines chief executive officer, said these children face uncertainties in their war-torn homes and schools while their parents struggle to find stable jobs and livelihood.
"We have begun emergency response... since February due to pockets of gunbattles in Maguindanao, Surigao del Sur, Lanao del Norte and Lanao del Sur," Muyot said.
The Marawi Response Office of Save the Children Philippines joined local government officials, communities and families yesterday in commemorating the second anniversary of the Marawi siege.
Save the Children has launched a global campaign "Stop the War on Children" to raise awareness on the condition of 420 million children in conflict areas worldwide.
Muyot said prolonged conflicts across Mindanao aggravate hunger and malnutrition among children, especially those aged five years and below.
Save the Children global data showed that 870,000 children five years old and below died due to armed conflicts between 2013 to 2017. Only 175,000 adult fighters died during the same period.
Last year, 16 children were killed and 17 others were wounded in crossfires in Mindanao.
Meanwhile, the Department of Social Welfare and Development said it continues to provide transitory family support packages to people affected by the fighting in Marawi.
Each package contains cash grant worth P53,000; P20,000 in livelihood settlement, and pabaon relief packs worth P1,359.
At least 15,677 families are beneficiaries of the project.