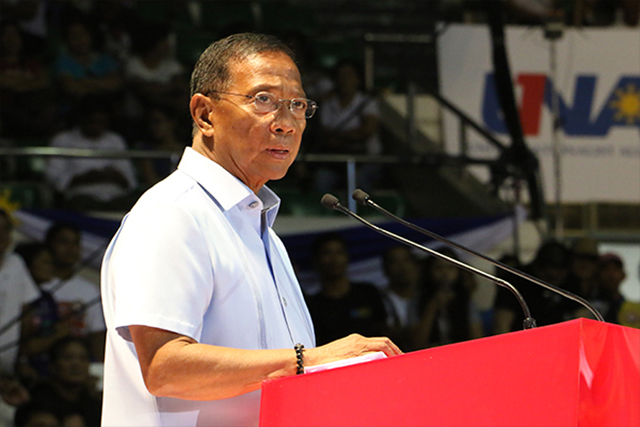 Binay ready to reveal 'facts' in loss to rival
Ghio Ong
(The Philippine Star) - May 20, 2019 - 12:00am
MANILA, Philippines — Former vice president Jejomar Binay believes he has not fallen out of favor with the voters in Makati.
The camp of Binay made the statement yesterday after he lost in his bid to represent the city's first district against former acting mayor Romulo Peña.
"We will reveal facts, data and evidence that would show why the election result does not reflect the true will of the voters of my district at the proper time," Binay said.
He maintained that the outcome of the midterm polls was contrary to the pre-election surveys conducted by independent and reputable firms from September 2018 to April 2019.
"The surveys showed that I would win by a considerable margin over my closest opponent," Binay said.
He said the results of the elections also contradicted the endorsements he received from the religious group Iglesia ni Cristo (INC) and other sectoral groups in Makati.
The INC is known for voting as a bloc.
Binay lost to Peña by almost 6,000 votes. The former vice president garnered 65,229 votes. Peña got 71,035 votes.