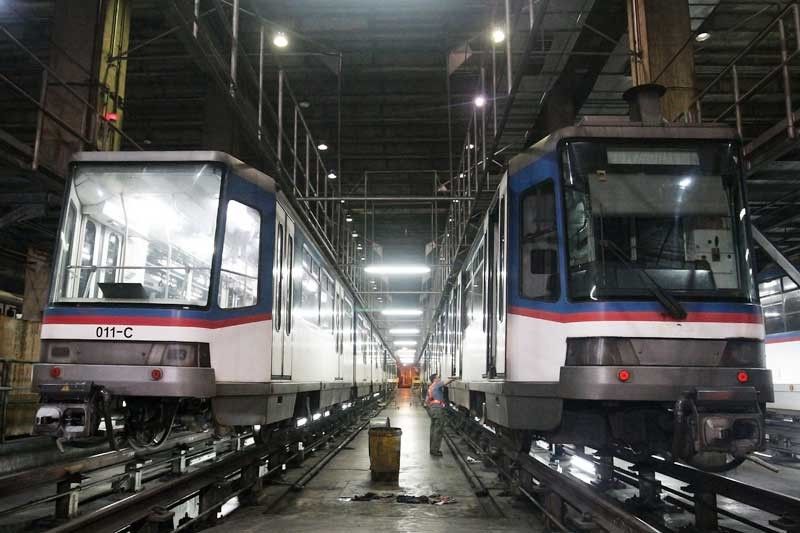 MRT-3 reports 4 glitches in 2 weeks
MANILA, Philippines — The Metro Rail Transit-3 (MRT-3) has reported four technical problems more than two weeks after it turned over its train maintenance works to a new contractor on April 30.
Based on the rail line's monitoring report, technical problems occurred on May 6, May 14, last Thursday and yesterday.
On May 6, a northbound train stalled between the Taft Avenue and Magallanes stations at around noon.
The MRT-3 ordered commuters to get off the stalled train and shorted its runs from North Avenue in Quezon City to Shaw Boulevard in Mandaluyong City until its operation normalized at around 2 p.m.
On May 14, a southbound train stalled between Ayala and Magallanes stations.
On Thursday, a northbound train developed a technical problem between Kamuning and Quezon Avenue stations at past 8 p.m.
The MRT-3 said the low power supply to the train's overhead catenary system caused the technical problem, which lasted until past 9 p.m.
Yesterday afternoon, a northbound train developed an electrical problem at the Shaw Boulevard station, forcing around 600 commuters to get off the train.
Sumitomo-Mitsubishi Heavy Industries-TES Philippines returned as the new provider of rehabilitation and repair services for the MRT-3 on April 30, taking over from Global APT.
The Department of Transportations recently said the MRT-3 will still experience glitches "even if Sumitomo is already onboard" as its full rehabilitation is "programmed for 26 months."