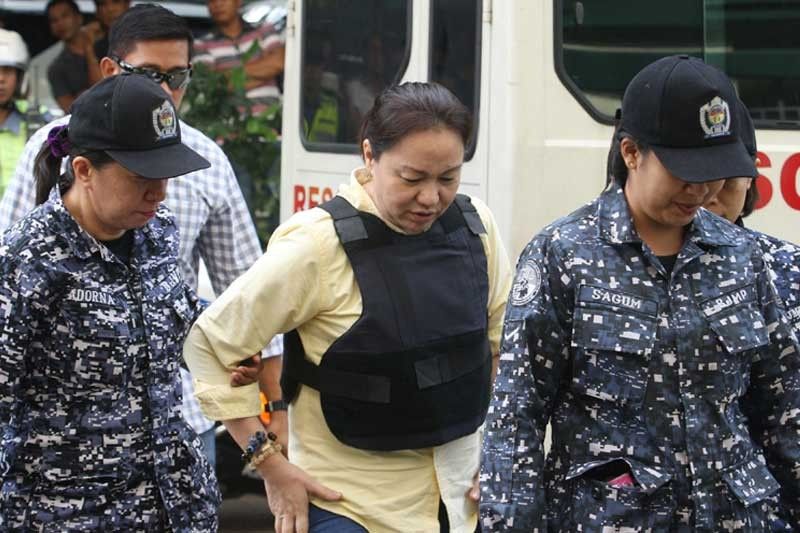 Sandiganbayan allows Jinggoy Estrada, Janet Napoles to cut short trial
MANILA, Philippines — The anti-graft court Sandiganbayan has allowed former senator Jinggoy Estrada and alleged pork barrel scam mastermind Janet Lim-Napoles to seek the dismissal of their plunder case without presenting any counter-evidence.
In two separate resolutions both promulgated on March 13, the court's Fifth Division granted Estrada and Napoles' respective motions for leave to file a demurrer to evidence over the alleged misuse of Estrada's Priority Development Assistance Fund (PDAF) or pork barrel from 2004 to 2012 during his term as senator.
This would allow Estrada and Napoles to cut short proceedings by dispensing with the presentation of their defense and instead seek the case's dismissal based solely on the supposed weak evidence of the Office of the Ombudsman's prosecution panel.
Under Rule 119 of the Rules of Court, an accused may file a demurrer to evidence after the prosecution has rested its case.
The same provision, however, states that the accused must first seek permission of the court through a motion for leave before filing a demurrer so as not to lose the chance to present counter-evidence if the demurrer gets denied.
"After a meticulous examination of the totality of the evidence presented by the prosecution, both testimonial and documentary, the Court resolves to grant the present motion of the accused, to sufficiently provide [him/her] the opportunity to challenge the sufficiency of the prosecution's evidence establishing the material elements of the offense charged to support a judgment of guilt," the Fifth Division said in its ruling.