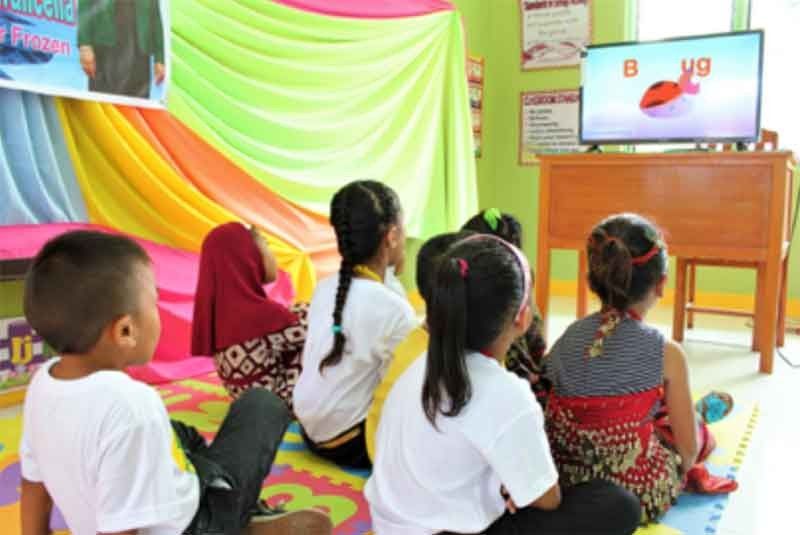 "We in the BARMM are grateful to these entities. We look forward to a very good cooperation in serving BARMM residents, particularly the elementary pupils and the high school and college students from the local Muslim, Christian and Lumad communities."
File photo
BARMM's education sector receives support from local, foreign groups
John Unson
(Philstar.com) - March 14, 2019 - 4:38pm
COTABATO CITY, Philippines — The Bangsamoro education ministry is aiming to embark on comprehensive peace education programs along with local and foreign benefactors.
Muhaquer Iqbal, education minister of the Bangsamoro Autonomous Region in Muslim Mindanao, said Thursday he is thankful to local and foreign entities helping improve the quality of education in far-flung areas via programs that started years before ARMM's replacement with a new and more empowered Bangsamoro government.
More than a dozen entities involved in education programs in the now defunct Autonomous Region in Muslim Mindanao are as ready to continue with their programs under the newly-created BARMM.
Iqbal said he and and representatives from the Education Pathways Program funded by the Australian government, the Mindanao Youth for Development Program of the United States Agency for International Development, the Catholic Relief Services and from offices here of agencies under the United Nations discussed vital education issues and concerns during a meeting on March 7 at the BARMM capitol in Cotabato City.
"The meeting was cordial, filled with spirit of cooperation. It encouraged me and my staff to work hard in providing BARMM residents with quality education," Iqbal said Thursday.
Field officials from the multinational Nonviolent Peace Force, the UN-Office for the Coordination of Humanitarian Affairs, the Synergia Foundation, Forum ZFD, Community and Family Services International, Islamic Relief Philippines, International Children's Action Network, ACTED, Philippine Business for Social Progress, IDEALS Incorporated, Maranao People Development Center and the Single Drop for Safe Water Program also participated in the dialogue that Iqbal presided over.
Iqbal said Bonna Duron-Luder, adviser of the Australian-assisted Pathways program, readily expressed readiness to support BARMM's education and institutional policy advocacy development thrusts during the meeting.
Representatives from the office here of the United Children's Fund also assured Iqbal to help his office through planning and policy formulation support initiatives.
"We in the BARMM are grateful to these entities. We look forward to a very good cooperation in serving BARMM residents, particularly the elementary pupils and the high school and college students from the local Muslim, Christian and Lumad communities," Iqbal said.
Iqbal, former chief negotiator of the Moro Islamic Liberation Front, was instrumental in the crafting of the charter of BARMM, the Republic Act 11054, or the Bangsamoro Organic Law, whose ratification via a plebiscite last January 21 paved the way for the replacement of ARMM with an MILF-led Bangsamoro regional government.
The BARMM is a product of 22 years of peace talks between the government and the MILF, a process supported all throughout by foreign benefactors, among them the governments of Japan, Malaysia and Norway, the European Union, and other international groups helping resolve conflicts between state and non-state protagonists.
"We are confident that we can gradually address the education concerns in the Bangsamoro region with the help of the national government and cooperating local and foreign organizations," Iqbal said.